Incident Response Services Data Sheet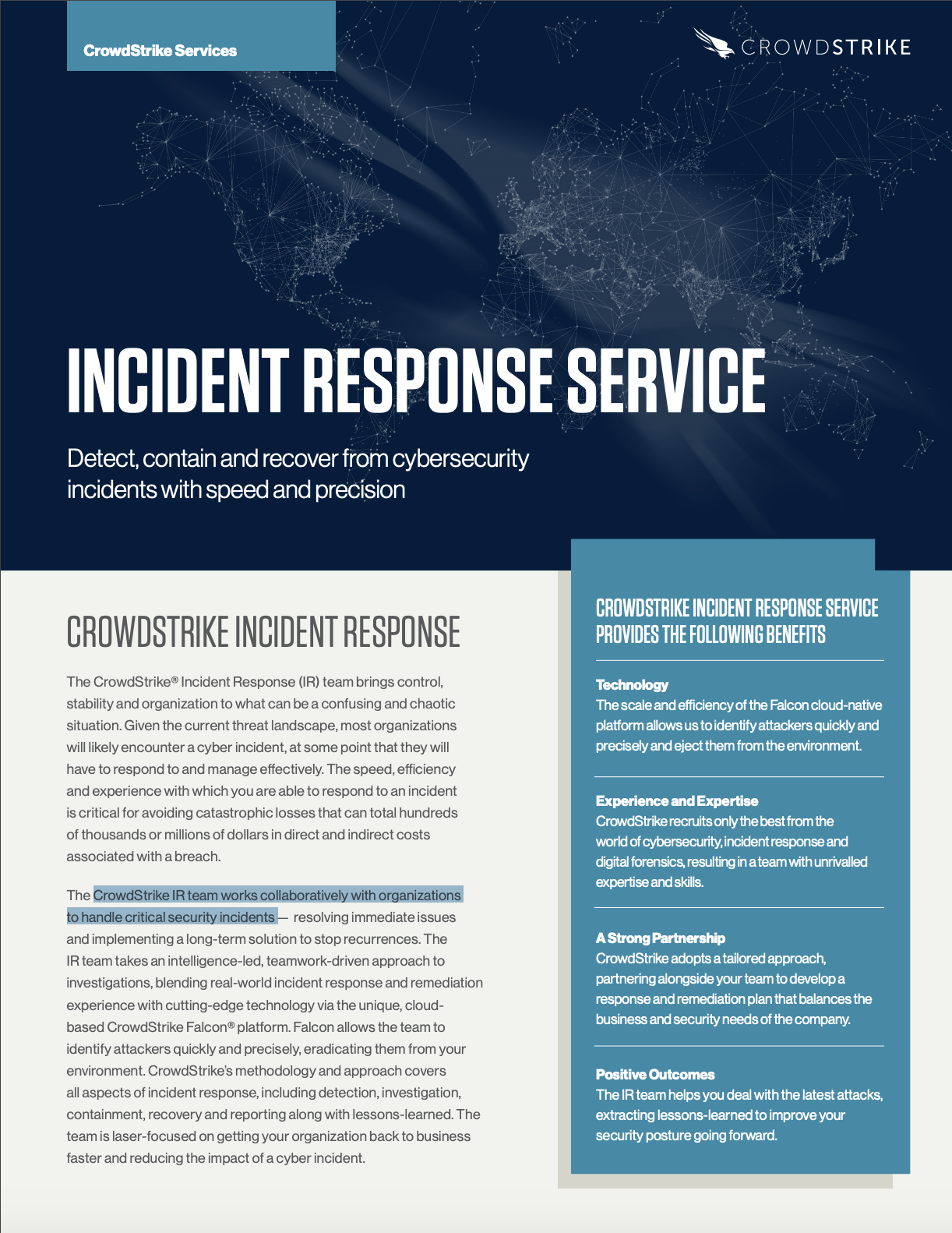 The CrowdStrike Incident Response (IR) team brings control, stability and organization to what can be a confusing and chaotic situation. Given the current threat landscape, most organizations will likely encounter a cyber incident, at some point that they will have to respond to and manage effectively. The speed, efficiency and experience with which you are able to respond to an incident is critical for avoiding catastrophic losses that can total hundreds of thousands or millions of dollars in direct and indirect costs associated with a breach.
Discover More at our

Resource Center
For technical information on installation, policy configuration and more, please visit the CrowdStrike Tech Center.
Visit the Tech Center