CrowdStrike and Dell: Making Cybersecurity Fast and Frictionless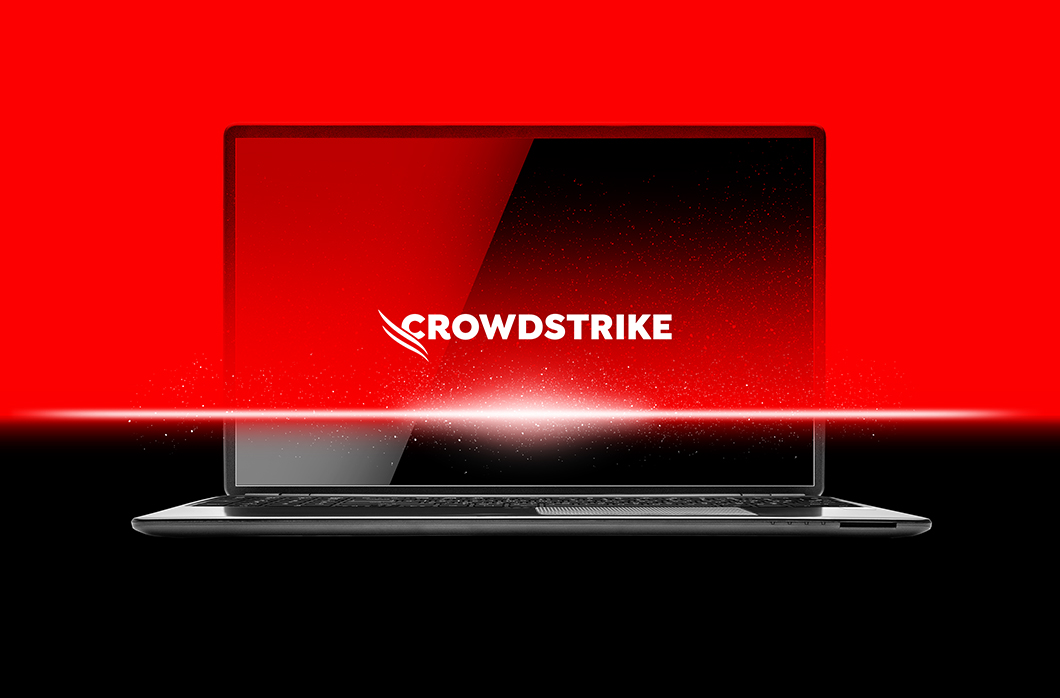 Cybersecurity is often about making progress: Progress in the way organizations procure, deploy and manage software; in the new skills and techniques teams acquire to run their cybersecurity programs; and in stopping breaches to protect hard-earned productivity gains. 
At every organization, cybersecurity progress can be measured differently and is dependent on their size, needs and where they are on their security journey. Since joining CrowdStrike, I've been fortunate to talk with a lot of our customers. What is clear is that in order for customers to make progress, there has to be an industry shift in the way cybersecurity is accessed and deployed. It needs to be frictionless to the customer and user. It needs to enhance — not hinder — productivity. And it needs to be fast to stop breaches and always keep the customer ahead of the adversary.  
CrowdStrike has a history of delivering innovation that drives the industry forward. I'm excited we're doing this once again through a new strategic alliance with Dell Technologies that changes the game on how cybersecurity is accessed, deployed and managed. We're committed to meeting our customers where they are on their cybersecurity journey to help every business of every size stop breaches with speed, scale and controlled cost.
Listening to Customers' Concerns
At CrowdStrike, our mission is to stop breaches, something that has not successfully been done in the world of legacy antivirus. According to the CrowdStrike 2023 Global Threat Report, 71% of attacks detected in 2022 were malware-free. Legacy AV simply can't protect customers from the speed and sophistication of today's adversaries. 
This is why CrowdStrike pioneered the EDR category and is now ushering in the era of XDR. We balance the latest in threat intelligence with what our customers need to drive the innovation that keeps them in front of the adversary and ahead of the cybersecurity technology curve. The consequences of failure remain high:
Cyber risk is real: The average cost of a data breach is now $4.35 million USD globally.1

But monetary cost is only one factor — data encryption, financial extortion, loss of business, reputation damage, and the recovery processes can span months and years. From business interruption to company-ending events, the potential damage of a breach remains an existential problem facing businesses of all sizes.

Cybersecurity remains too complex:

To combat cyber risk, organizations have traditionally spent more money on more point products. According to our own analysis, the average enterprise has between 20-35 cybersecurity products. Just consider — every product requires a multi-month evaluation, a multi-year deployment, ongoing maintenance and limitless expertise. Product creep has stymied efficiency and speed, and introduced complexity, which is the enemy of security.

Cost increases, uncapped?

CFOs, CIOs and Boards are watching the cost of cyber insurance rise, the cost of the cybersecurity product line items rise, and the cost of cybersecurity human capital rise. Spending more doesn't necessarily create stronger protection.
CrowdStrike's strategic alliance with Dell acknowledges the reality and challenges of today's security market. Together, we're making a bold statement that effective cybersecurity should be easy to buy, frictionless to operate and cost-effective.
CrowdStrike and Dell: Making Cybersecurity Simpler
Through this new strategic effort, organizations can better manage security threats and protect their endpoints, cloud workloads, identities and data. The Dell and CrowdStrike alliance addresses diverse customer profiles and consumption models, delivering platform and spend consolidation. Dell is unique in its breadth of delivering the CrowdStrike Falcon® platform to customers in a variety of offerings. The ability to meet customers where they are in so many countries and in diverse buying journeys represents a significant shift in how cybersecurity is consumed.
The CrowdStrike Falcon platform is available to purchase through Dell's global go-to-market organization with volume licensing to help customers consolidate spend, platforms and contracts while meeting security and compliance needs. CrowdStrike will also be available across a broad set of Dell offerings, including with the purchase of Dell commercial PCs in the coming months.
It's no secret that CrowdStrike is a business favorite. Just a few weeks ago, we were ranked #1 in the IDC Worldwide Modern Endpoint Security Market Shares Report for the third time in a row. Multiple leading customer review websites recognized CrowdStrike with top rankings spanning the cybersecurity market, verifying our ability to provide the platform, expertise and the proven outcome of stopping breaches. Together with Dell, we will replace outdated technologies and help organizations discover newfound efficiency and automation.  
Stronger Together 
Dell's selection of CrowdStrike underscores the importance of cybersecurity in our digital world. Today's threat landscape demands a collaborative approach that's more than incremental progress. The new approach needs to bring together industry-leading technologies and world-class teams to provide customers with the strongest possible defenses. CrowdStrike and Dell offerings are targeted towards customers of all sizes and across all industries, including small and medium-sized businesses, medium-sized enterprises, large global accounts and public sector organizations.  
As part of this strategic alliance, we will continue fulfilling our mission of stopping breaches at an unprecedented scale. We're tremendously excited to welcome Dell, its customers and its partners to the Falcon platform. We're all here to revolutionize cybersecurity with the market's most effective, most accessible and easiest-to-deploy platform. Our solution powers protection for today and tomorrow — for businesses of all sizes.
Additional Resources
Endnote

Related Content