CrowdStrike CTO Talks Adversaries, Resiliency and More for RSA Conference 2021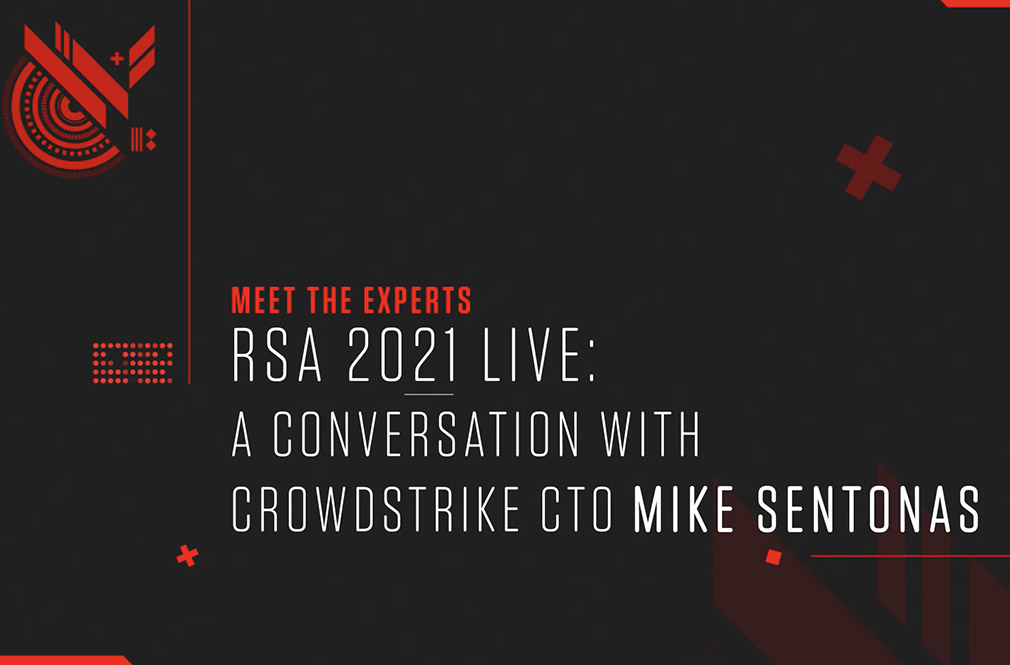 How do events such as the past year's global pandemic, outcries for social justice and tumultuous elections affect cybersecurity?
"These sorts of global events are the perfect storm for adversaries," says CrowdStrike CTO Mike Sentonas in an exclusive video podcast interview with CrowdStrike Director of Content Steve Kovsky. "They look for political unrest, they look for global events, they look for any opportunity to monetize."
Sitting down virtually together on the eve of RSA Conference 2021, Mike and Steve reflect on how much has happened in the cybersecurity industry since RSA Conference 2020.
"There's been so much that the adversaries have been able to latch onto," Mike says. "I've been doing [cybersecurity] for a long time. I don't think we've seen so many hits one after the other, after the other. It's just constant."
Mike and Steve discuss the spectrum of those unrelenting cyberattacks, including the recent DarkSide ransomware attack that shut down a major U.S. oil artery, and touch upon the RSA Conference 2021 theme of resilience — a topic Mike says is so important it should be top of mind in every organization's leadership. 
In their 20-minute conversation, Steve and Mike also discuss:
Why the recent

U.S. White House executive order

offers hope for real improvements in federal cybersecurity

The significance of CrowdStrike's recent third-party validations by industry analysts

Gartner

and

Forrester

How Mike's RSA Conference 2021 "Hacking Exposed" keynote differs from his previous RSA Conference presentations — and why
Watch their full conversation.

Related Content