CrowdStrike Named a Leader in Frost & Sullivan's 2022 Frost Radar for CNAPP
CrowdStrike also named a winner for Best Cloud Security in the 2022 CRN Tech Innovator Awards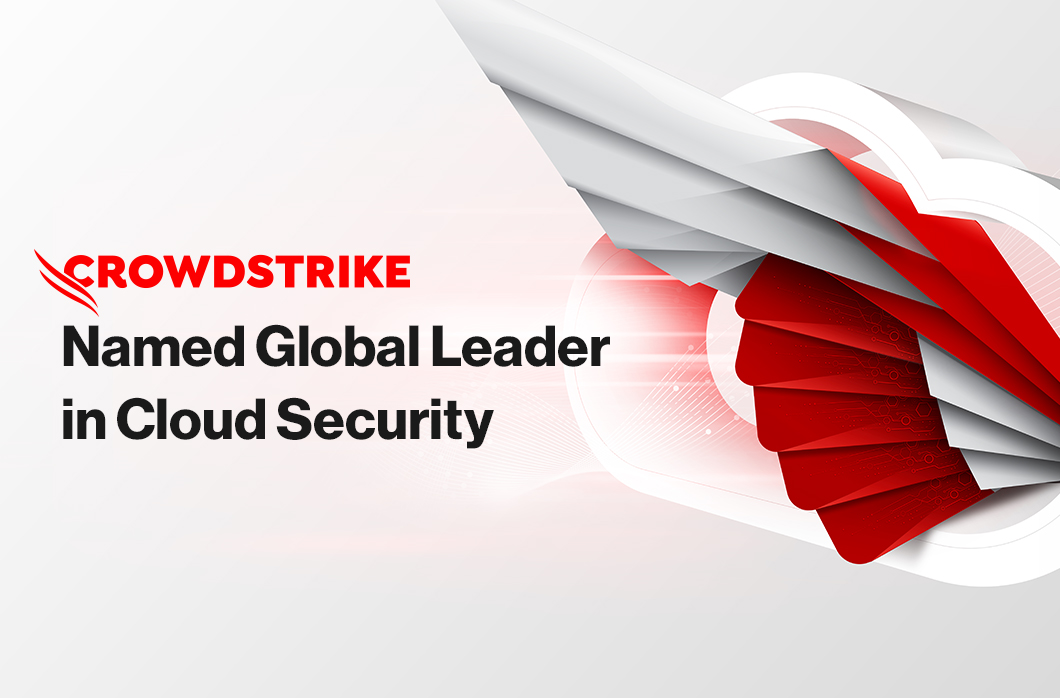 CrowdStrike is excited to announce it has been recognized by Frost & Sullivan as a global leader in the inaugural 2022 Frost Radar™: Cloud-Native Application Protection Platform, 2022 analysis. We have also been named a Winner in the 2022 CRN Tech Innovator Awards, which recognized CrowdStrike in the Best Cloud Security category, underscoring our growth and innovation in the market. 
These industry recognitions validate that CrowdStrike delivers a comprehensive cloud security solution covering all aspects of a cloud-native application protection platform (CNAPP). CrowdStrike's cloud capabilities stand out in the market by delivering agent-based and agentless solutions natively from the CrowdStrike Falcon® platform through a single user interface. These recognitions continue our strong market moment: Earlier this year, CrowdStrike was named a "Strong Performer" in The Forrester Wave:™ Cloud Workload Security, Q1 2022.  
A comprehensive approach to cloud defense is critical as adversaries target cloud environments and the enterprise attack surface quickly grows. IT and security teams must enforce continuous monitoring and security from the development process to runtime, requiring a level of visibility into cloud events that legacy and siloed tools can't provide. These teams need a cloud-native platform, a cloud-focused mindset and integrated threat intelligence to stay ahead of adversaries. 

CrowdStrike's award-winning CNAPP capabilities include cloud workload protection (CWP), cloud security posture management (CSPM), cloud infrastructure entitlement management (CIEM) and container security delivered from the Falcon platform
.
Our adversary-focused approach to CNAPP provides agent-based and agentless solutions delivered from the Falcon platform, an approach that gives organizations the flexibility needed to determine how best to eliminate security risks and ensure compliance at scale across the application development lifecycle for any cloud. CrowdStrike's CNAPP capabilities optimize cloud deployments by providing complete visibility, shift-left security, continuous breach prevention and industry-leading threat intelligence.
CrowdStrike's comprehensive approach to cloud security protects organizations against modern attack techniques, including hands-on-keyboard activity, living-off-the-land binaries and runtime threats. A modern proactive approach to cloud security includes automation, deep visibility, runtime detection and prevention, and basic cloud hygiene — all of which are addressed in our CNAPP solution. 
We are committed to addressing our customers' cloud security needs. These recent industry recognitions underscore our leadership in the cloud security space. Our ongoing work on new capabilities over the past year sets the stage for continued innovation.
Excellence in Cloud Security Innovation
CrowdStrike is "one of the fastest-growing cloud security vendors," Frost & Sullivan states in the 2022 Frost Radar analysis. The report recognizes that CrowdStrike's CNAPP business continues to gain traction globally.
Our strong performance in Frost & Sullivan's Innovation Index was driven by our market-leading Falcon platform and CNAPP capabilities. In July, we introduced new features including software composition analysis (SCA) focused on helping developers identify and remediate cloud vulnerabilities. In September, we introduced new CIEM capabilities that monitor, discover and secure identities across multi-cloud environments, while also integrating CrowdStrike® Cloud Security with CrowdStrike® Asset Graph for rich cloud asset visualizations and unprecedented visibility of cloud resources. As Frost & Sullivan states, CrowdStrike is "strong in innovation and expertise, with a clear strategy and focus on cloud security."
CrowdStrike's CNAPP offering has significantly increased in popularity in the past two years as we've continued to experience global growth. Frost & Sullivan, discussing CrowdStrike's growth potential, "highly recognizes its strong growth momentum in the long-term through its sustainable pipeline, strong customer base from its XDR/EDR offerings, as well as strong channel partner ecosystem, which will help drive CNAPP business moving forward." 
Cloud security is essential to a strong enterprise defense against modern cybersecurity threats. We are excited about the growth of our CNAPP solution thus far and to continue innovating in the cloud security space as the threat landscape and customer needs evolve.
Schedule a demo to see CrowdStrike's CNAPP solution in action: Cloud Security Posture Management | Cloud Workload Protection | Container Security | Cloud Infrastructure Entitlement Management
Additional Resources
Learn more about CrowdStrike's recognition as a security leader by industry analysts, independent testing organizations, security professionals and customers by visiting our

Industry Recognition and Technology Validation webpage

.

Learn how the powerful

CrowdStrike Falcon® platform

provides comprehensive protection across your organization, workers and data, wherever they are located.

Try CrowdStrike with a free 15-day trial

to check out the superior prevention of cyberattacks, malicious activity detection and immediate response capabilities for your business — all fully deployed in minutes to protect your organization.
Related Content