CrowdStrike Unveils Exciting New Capabilities at RSA 2020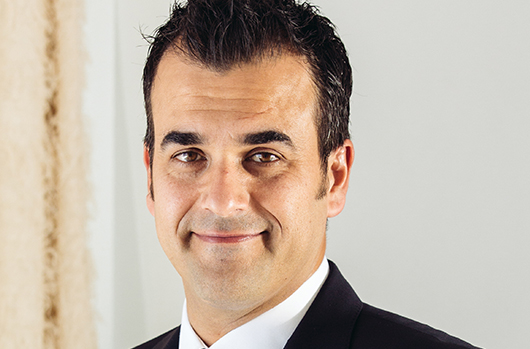 It's that time of the year, and the RSA 2020 conference is proving to be as ambitious and jam-packed as ever. We are proud to have so many new CrowdStrike® product and service announcements to share with you. This year's theme is "Human Element" and in my new role as CTO (chief technology officer), I am proud to share CrowdStrike's continuing commitment to our customers — to make deploying, maintaining and managing security simpler than ever, and above all, to keep organizations secure and to stop the breach! 
Product and Service Announcements
Extending CrowdStrike Falcon Protection Across Public Cloud Workloads
We are expanding the visibility of the CrowdStrike Falcon® platform to protect workloads, across all environments, including workloads and containers running in the cloud and in private, public and hybrid data centers or on-premises. CrowdStrike is extending the capabilities of its award-winning endpoint protection and endpoint detection and response (EDR) to provide visibility specific to workloads hosted on the Google Cloud Platform (GCP) and Microsoft Azure and to provide EDR and run-time protection for containers.
With the recently announced Falcon for AWS, CrowdStrike now provides comprehensive visibility across all three leading public clouds. Cloud customers gain immediate time-to-value, simplified cloud workload security and the visibility needed to help detect malicious behavior — without causing any impact on performance. This is made possible by CrowdStrike's cloud-native architecture and the delivery of all features via the single lightweight CrowdStrike Falcon agent. Read the press release.
Powerful MSSP (Managed Security Service Provider) Tools
CrowdStrike is empowering its MSSP partners by adding new capabilities to the Falcon platform. Because traditional endpoint security solutions are notoriously complex, MSSPs are required to expend significant resources to deploy and manage them. MSSPs can now offer comprehensive cybersecurity that's built for how they do business, providing a solution that reduces the overhead, friction and operational costs associated with configuring and managing an organization's endpoint protection. This offering includes a self-service portal for fast and efficient onboarding; customer deployment groups that allow MSSPs to manage key policies at scale; and a creative licensing structure so that MSSPs can create the customized bundles their customers need. Read the press release.
Automated Sensor Deployment on Google Cloud
Joint customers of Google and CrowdStrike can now easily install the lightweight CrowdStrike Falcon agent for new Google Compute Engine (GCE) resources on Google Cloud. This integration allows customers to deploy the Falcon agent for workloads across multiple Google Cloud accounts on demand. Customers gain substantial benefits, such as shortening the time to deploy, improving efficiency and ease-of-use, and providing control and comprehensive visibility by allowing authorized users to retrieve and install Falcon on workloads. As a result, customers experience a seamless deployment of the Falcon agent at scale across Google Cloud user environments. Read the press release. 
CrowdStrike Endpoint Recovery Services
Our new CrowdStrike Endpoint Recovery Services help organizations actively remediate ongoing security threats and rapidly recover from a potential incident while minimizing business interruptions. Endpoint Recovery Services accelerate the standard lifecycle of incident recovery, saving businesses from expensive downtime in their efforts to quickly detect, prevent and recover from known security incidents. We do this by delivering the right combination of technology, intelligence and expertise to assist customers with the detection, analysis and remediation of security incidents to enable rapid recovery. Traditional recovery models can interrupt business operations for weeks — even months — after an incident occurs, leaving companies stranded in extended and costly periods of downtime. CrowdStrike's solution can be deployed within hours of a breach, enabling organizations to get back to business faster, and importantly, to be confident that the attackers will not reappear. Read the press release.
ServiceNow Integrates with Falcon Spotlight
CrowdStrike Falcon SpotlightTM vulnerability management will integrate with ServiceNow's Vulnerability Response solution. This powerful integration will provide ServiceNow customers with access to Spotlight's scanless, near real-time identification of endpoint vulnerabilities, enabling organizations to operationalize and streamline the prioritization and remediation of critical vulnerabilities. Along with gaining comprehensive real-time and historical visibility into vulnerabilities, organizations will be able to efficiently operationalize vulnerability management by automatically sending vulnerability findings to ServiceNow for automated grouping and prioritization, thereby reducing exposure; gaining customized reporting and dashboards; and creating an overall seamless user experience. Read the press release.
The CrowdStrike Store: Strategic Expansion
The rapid trajectory of the CrowdStrike Store continues as we expand our strategic Store and technology alliances to further fortify customers against breaches. CrowdStrike is increasing investments in support of our alliances and we are focused on making it easy for our partners to  leverage our single universal agent, rich endpoint telemetry, the cloud-delivered native Falcon platform, and our powerful Application Programming Interfaces (APIs) to build advanced security use cases and bring new innovative solutions to their customers. This investment includes a new developer portal to streamline the onboarding of new technology and Store partners. New apps in the CrowdStrike Store will expand customer capabilities in areas such as social and digital risk protection and autonomous threat hunting. Read the press release.
New CrowdStrike Falcon Platform Capabilities
CrowdStrike continues to expand the capabilities of the Falcon platform with new modules and features:
Falcon Firewall Management: This new module delivers simple, centralized host firewall management, making it easy to manage and enforce firewall policies. Delivered via the lightweight Falcon agent and cloud-native architecture, Falcon Firewall ManagementTM immediately enhances protection from network threats with no additional impact on the host — from initial enablement to ongoing day-to-day use.
Falcon X Elite: Falcon XTM Elite offers customers access to an assigned CrowdStrike threat intelligence analyst who's experienced in fighting sophisticated nation-state and eCrime adversaries. The assigned Elite analyst will work with the security team to understand their specific intel requirements and focus on their cybersecurity priorities, providing fast, relevant and actionable guidance.
Falcon OverWatch Elite: Falcon OverWatchTM Elite extends CrowdStrike's standard OverWatch threat hunting services by providing an assigned threat response analyst to help customers understand, prepare for and address the threats that are most likely to target their organization. The analyst performs regular audits of the customer's environment and enriches this information with observations. Customers also receive ongoing security tuning and recommendations for maximizing the Falcon platform, as well as coaching on best practices in threat hunting and triage.  
Visit Us at RSA!
To learn more about these innovative new products, services and programs, be sure to stop by Booth #5345 North Hall and talk to a CrowdStrike security expert or watch a demonstration of the powerful CrowdStrike Falcon platform. To learn more about the sessions and events we are conducting, visit our RSA 2020 webpage. In addition, you can meet me and watch a live video podcast interview with me taking place at the booth at 12:30pm PT on Tuesday, Feb. 25.
Additional Resources