Closing the Cloud Security Skills Gap: MDR for the Cloud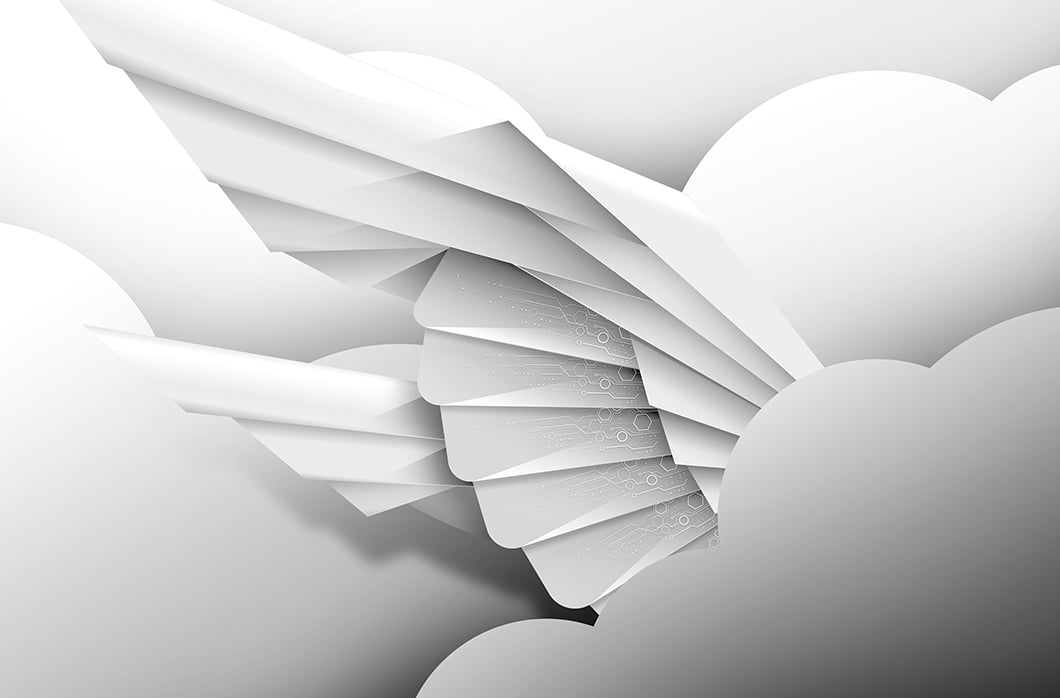 The need for speed and agility in today's digital business requires changes to IT infrastructure, most notably the shift to cloud-native architectures and the adoption of DevOps best practices to improve the speed and efficiency with which enterprise applications are brought to market. This shift has led many businesses to move to containers, microservices and Kubernetes (K8s) to improve the efficiency and scalability of development efforts and form the very foundation for their next-generation, immutable infrastructure.  
These shifts bring about substantial changes in an organization's attack surface. As a result, adversaries have adapted their tactics, techniques and procedures (TTPs) in order to capitalize on the chaos unfolding within many organizations today.
As organizations transform their business to meet the needs of today's new cloud realities, they must master new skills and minimize mistakes that could lead to significant exposure, revenue loss and reputational impact. Hiring, training and retaining a security team with deep cloud security expertise is a challenge even for the most savvy organizations. As a result, traditional security controls have become a point of friction, slowing down business and forcing DevOps teams to take shortcuts that increase security blind spots. 
Addressing Threats in the Cloud Goes Beyond Selecting the Right Cloud Security Platform
Solving the cloud security challenge starts with having a strategy that aligns with desired business outcomes. The right mix of people, process and technology are what bring that strategy to life. However, as the attack surface grows, many organizations are finding it difficult to deal with new demands that cloud application development and infrastructure has placed on existing security teams. In fact, many organizations struggle to find enough cybersecurity professionals to staff their teams, let alone professionals with cloud security skills. Globally, it's estimated that there are more than 4 million unfilled cybersecurity positions. 
Beyond the selection of technology, organizations are faced with some common challenges that have real consequences when it comes to managing and monitoring security for cloud workloads:

Insufficient skilled staff to reliably act on cloud threats.

Security alerts provide critical insights into emerging threats, allowing defenders to respond in the critical early stages before a breach can occur. However, they're only valuable if skilled analysts can review and act on them in time. Today, that time frame has shrunk to hours or minutes. Many organizations suffer a shortage of expertise, even more so in the cloud. Handling the volume of alerts generated by a security solution can be overwhelming.



Architecting, deploying and managing traditional security can slow down business transformation.

Finding the right talent and technology, and customizing them to meet the needs of your business, takes time — and unfortunately that's time most businesses don't have

.

As more organizations look to adopt DevOps practices in order to accelerate growth and speed of innovation, they are left with an uncomfortable decision

: slow down cloud rollouts to enable security architecture, staffing and processes to catch up; or move forward into the unknown, thereby introducing higher risk of a breach.
So how can organizations undertake proactive threat detection and response for their cloud estate during such challenging times?
Solution: Falcon CWP Complete MDR for the Cloud
To meet these challenges head on, organizations are now able to turn to CrowdStrike Falcon® Cloud Workload Protection (CWP) Complete, the first and only fully managed cloud workload protection solution. Falcon CWP Complete delivers 24/7 expert security management, threat hunting, monitoring and response for cloud workloads, and is backed by CrowdStrike's industry-leading Breach Prevention Warranty.
Powered by the CrowdStrike Falcon® platform, this turnkey solution provides managed detection and response (MDR) for cloud workloads and containers, enabling teams to build, run and secure applications with speed and confidence. 
Falcon CWP Complete delivers unparalleled security for cloud workloads by combining CrowdStrike's leading cloud runtime protection (CRP) and Falcon OverWatch™ managed threat hunting, together with the expertise and 24/7/365 engagement of the Falcon Complete™ team. This unique combination manages and actively monitors the Falcon platform for customers. By using Falcon CWP Complete, organizations can now solve the major pain point of implementing and running an effective and mature cloud security program without the challenges, burden and costs associated with building one internally.
The benefits of Falcon CWP Complete include the following:
Provides continuous monitoring.

Moving to the cloud brings risk and uncertainties, and requires scarce, skilled staff to manage and keep it secure. Falcon CWP Complete brings focused expertise to stop threats through continuous vigilance, delivering expert protection 24/7/365.

Enables organizations to build faster and more securely in the cloud.

The cloud brings the promise of infinite scalability and agility. Deploying and managing security can introduce DevOps drag. Falcon CWP Complete deploys seamlessly and delivers frictionless protection for the cloud.

Allows organizations to focus on their core business.

Mounting a proper cloud defense takes time and resources, stealing focus from the core mission. According to the 2021

Forrester Total Economic Impact (TEI) of Falcon Complete

report, CrowdStrike's Falcon Complete managed detection and response delivers predictable security outcomes at a fraction of the cost: 100% confidence, 403% ROI. Falcon CWP Complete extends that protection to your cloud estate.
In this world of modern app development and cloud adoption, security teams need modern cloud security — security that goes beyond the typical ad hoc approach, closes the skills gap and is an integral part of the application development process. To learn more about how CrowdStrike Falcon® CWP Complete can help you protect your cloud estate, visit crowdstrike.com.
Additional Resources

Related Content