Falcon Endpoint Protection Pro Data Sheet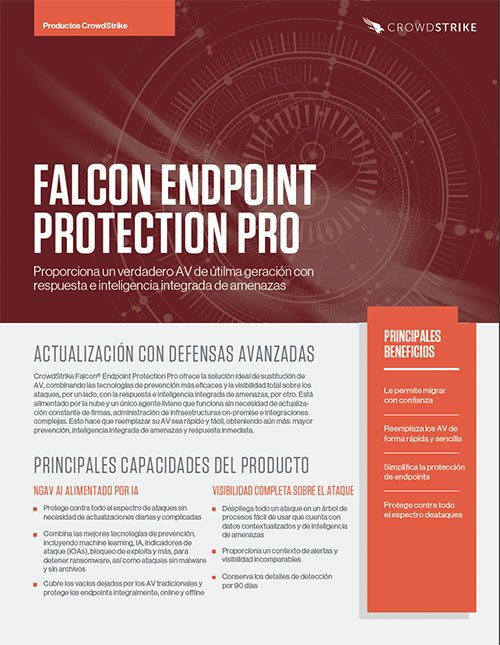 Actualización con defensas avanzadas
CrowdStrike Falcon® Endpoint Protection Pro ofrece la solución ideal de sustitución de AV, combinando las tecnologías de prevención más eficaces y la visibilidad total sobre los ataques, por un lado, con la respuesta e inteligencia integrada de amenazas, por otro. Está alimentado por la nube y un único agente liviano que funciona sin necesidad de actualiza- ción constante de firmas, administración de infraestructuras on-premise e integraciones complejas. Esto hace que reemplazar su AV sea rápido y fácil, obteniendo aún más: mayor prevención, inteligencia integrada de amenazas y respuesta inmediata.
Discover More at our

Resource Center
For technical information on installation, policy configuration and more, please visit the CrowdStrike Tech Center.
Visit the Tech Center