FALCON FIREWALL MANAGEMENT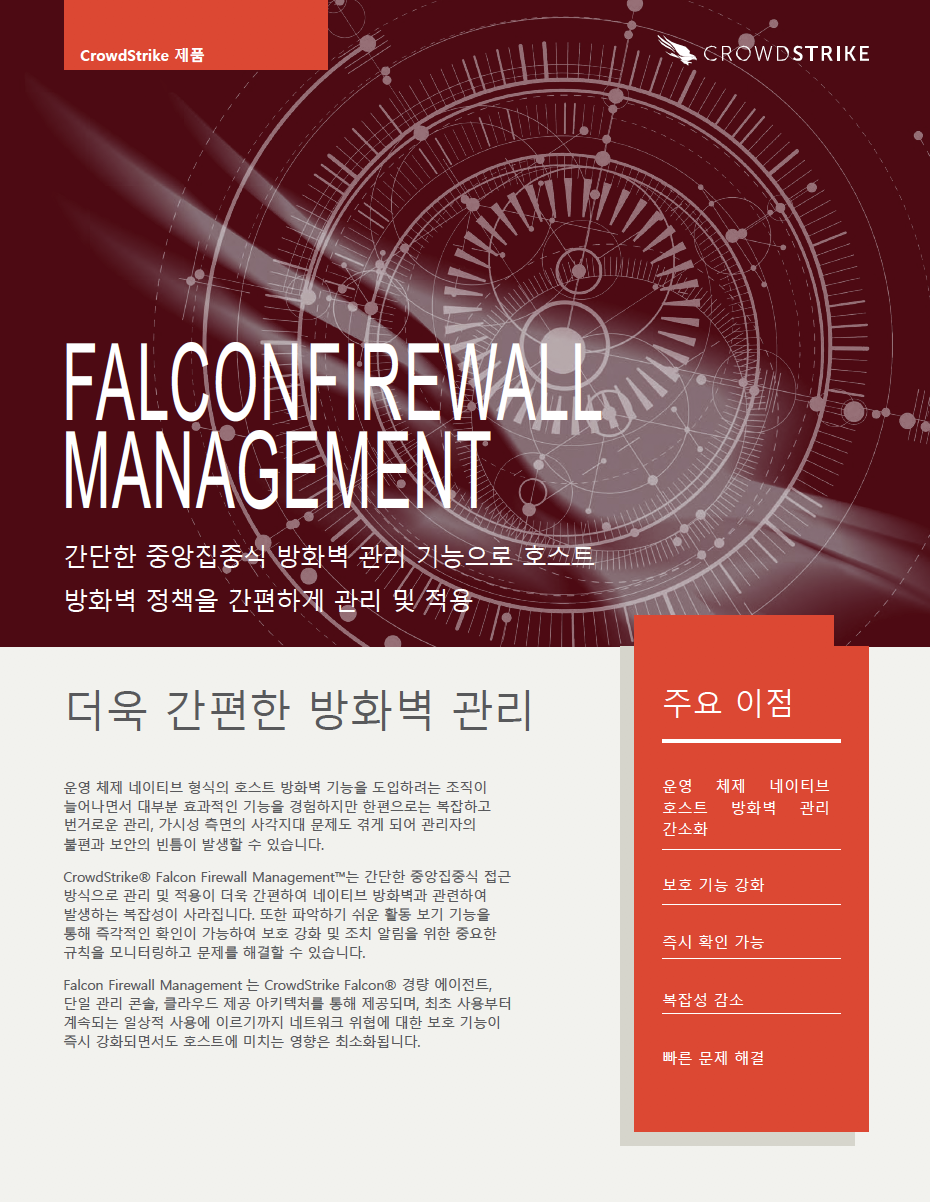 간단한 중앙집중식 방화벽 관리 기능으로 호스트 방화벽 정책을 간편하게 관리 및 적용
CrowdStrike® Falcon Firewall Management™는 간단한 중앙 집중식 접근방식으로 관리 및 적용이 더욱 간편하여 네이티브 방화벽과 관련하여 발생하는 복잡성이 사라집니다. 또한 파악하기 쉬운 활동 보기기능을 통해 즉각적인 확인이 가능하여 보호강화 및 조치알림을 위한 중요한 규칙을 모니터링하고 문제를 해결할 수 있습니다.
Discover More at our

Resource Center
For technical information on installation, policy configuration and more, please visit the CrowdStrike Tech Center.
Visit the Tech Center