Falcon Insight Data Sheet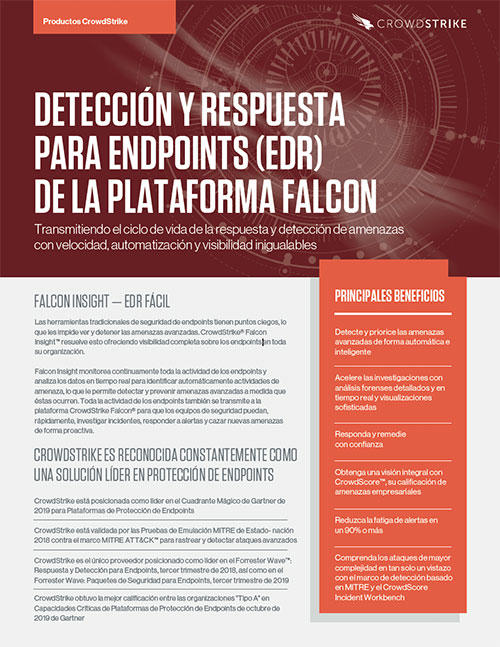 Detección y Respuesta para Endpoints (EDR) de la Plataforma Falcon
Falcon Insight monitorea continuamente toda la actividad de los endpoints y analiza los datos en tiempo real para identificar automáticamente actividades de amenaza, lo que le permite detectar y prevenir amenazas avanzadas a medida que éstas ocurren. Toda la actividad de los endpoints también se transmite a la plataforma CrowdStrike Falcon® para que los equipos de seguridad puedan, rápidamente, investigar incidentes, responder a alertas y cazar nuevas amenazas de forma proactiva.
Discover More at our

Resource Center
For technical information on installation, policy configuration and more, please visit the CrowdStrike Tech Center.
Visit the Tech Center