Cuando se trata de ciberseguridad, no haga concesiones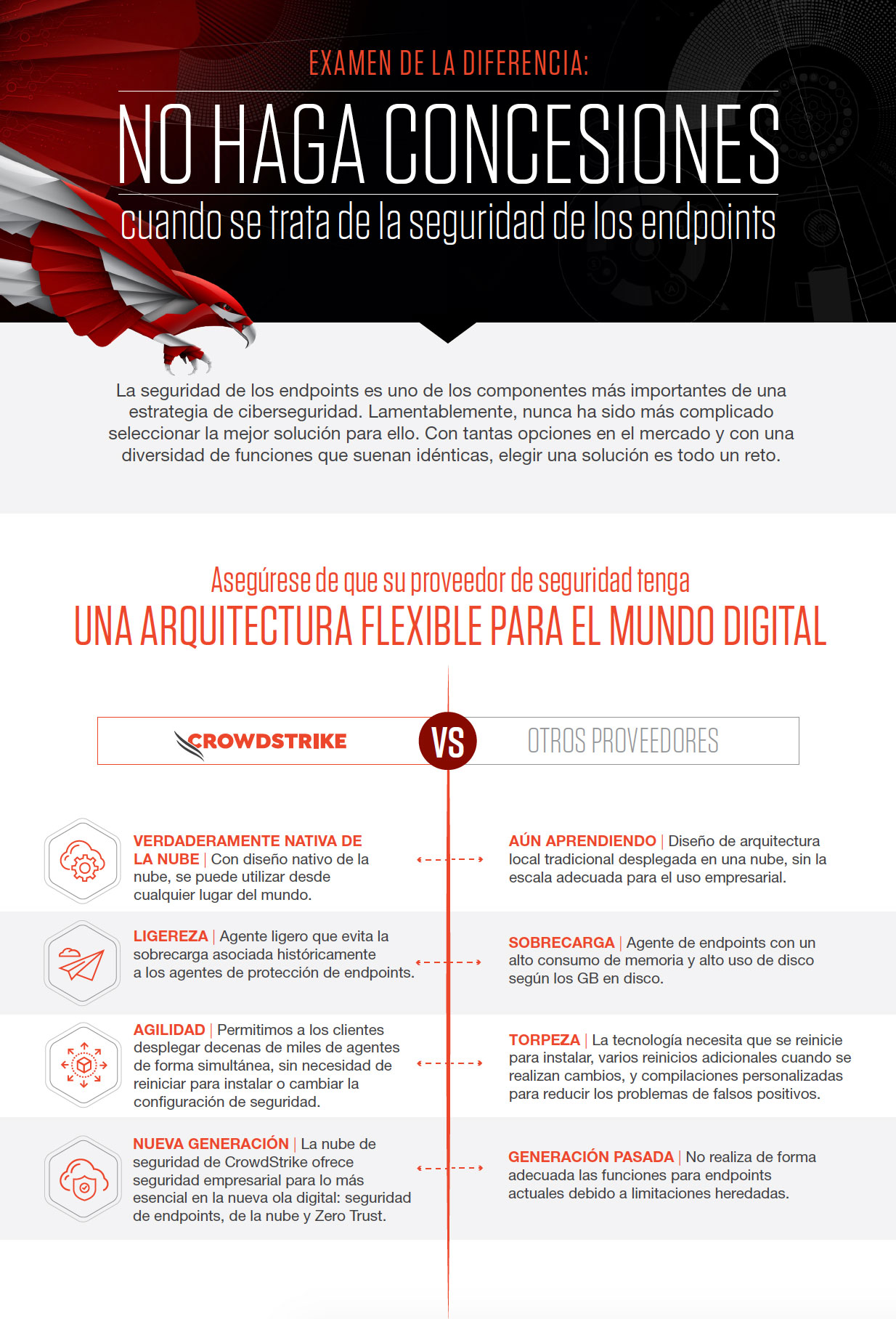 Examen de la Diferencia
La seguridad de los endpoints es uno de los componentes más críticos de su estrategia de ciberseguridad. Sin embargo, nunca ha sido más difícil elegir la mejor solución. Asegúrese de que su seguridad tenga la arquitectura flexible que necesita para responder a los atacantes actuales —y futuros— y sus TTP, que evolucionan continuamente. Vea cómo CrowdStrike Falcon® marca la diferencia para usted.
Discover More at our

Resource Center
For technical information on installation, policy configuration and more, please visit the CrowdStrike Tech Center.
Visit the Tech Center