Falcon Complete Infographic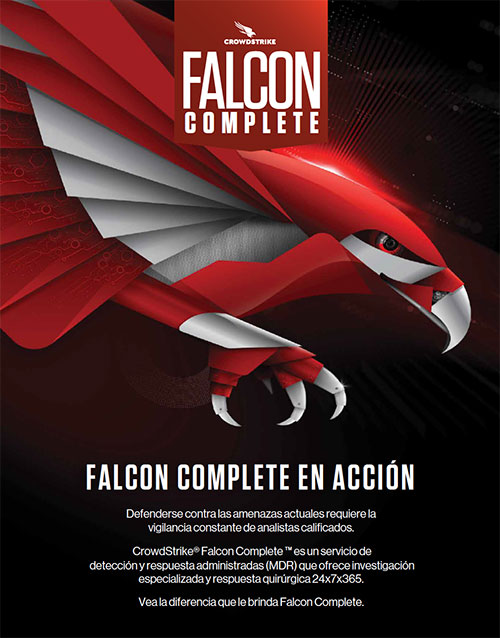 Falcon Complete en Accíón
Defenderse contra las amenazas actuales requiere la vigilancia constante de analistas calificados. CrowdStrike® Falcon Complete TM es un servicio de detección y respuesta administradas (MDR) que ofrece investigación especializada y respuesta quirúrgica 24x7x365.
Vea la diferencia que le brinda Falcon Complete.
Discover More at our

Resource Center
For technical information on installation, policy configuration and more, please visit the CrowdStrike Tech Center.
Visit the Tech Center