Falcon Complete: rilevamento e risposta gestiti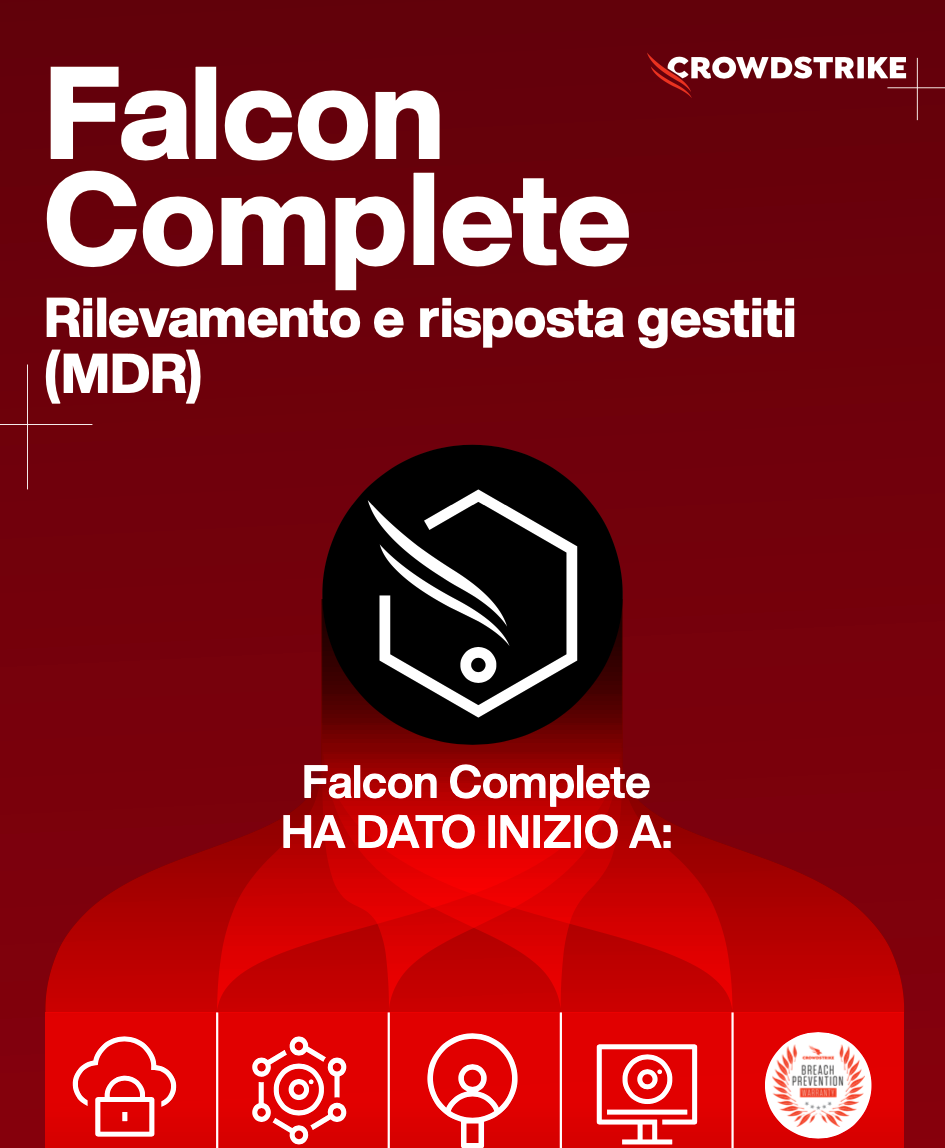 Falcon Complete: rilevamento e risposta gestiti
Le minacce veloci e sofisticate di oggi richiedono una soluzione MDR che possa stare un passo avanti all'avversario per mantenere l'ambiente del cliente al sicuro dalle compromissioni.
Falcon Complete fissa lo standard per MDR. Verifica questa infografica per scoprire come Falcon Complete raggiunge i risultati:
Time-to-value immediato
Ripristino rapido senza interruzione dell'attività
Rischio e costo della sicurezza informatica ridotti
Tranquillità
Discover More at our

Resource Center
For technical information on installation, policy configuration and more, please visit the CrowdStrike Tech Center.
Visit the Tech Center