Infografica: Pensalo. Costruiscilo. Proteggilo.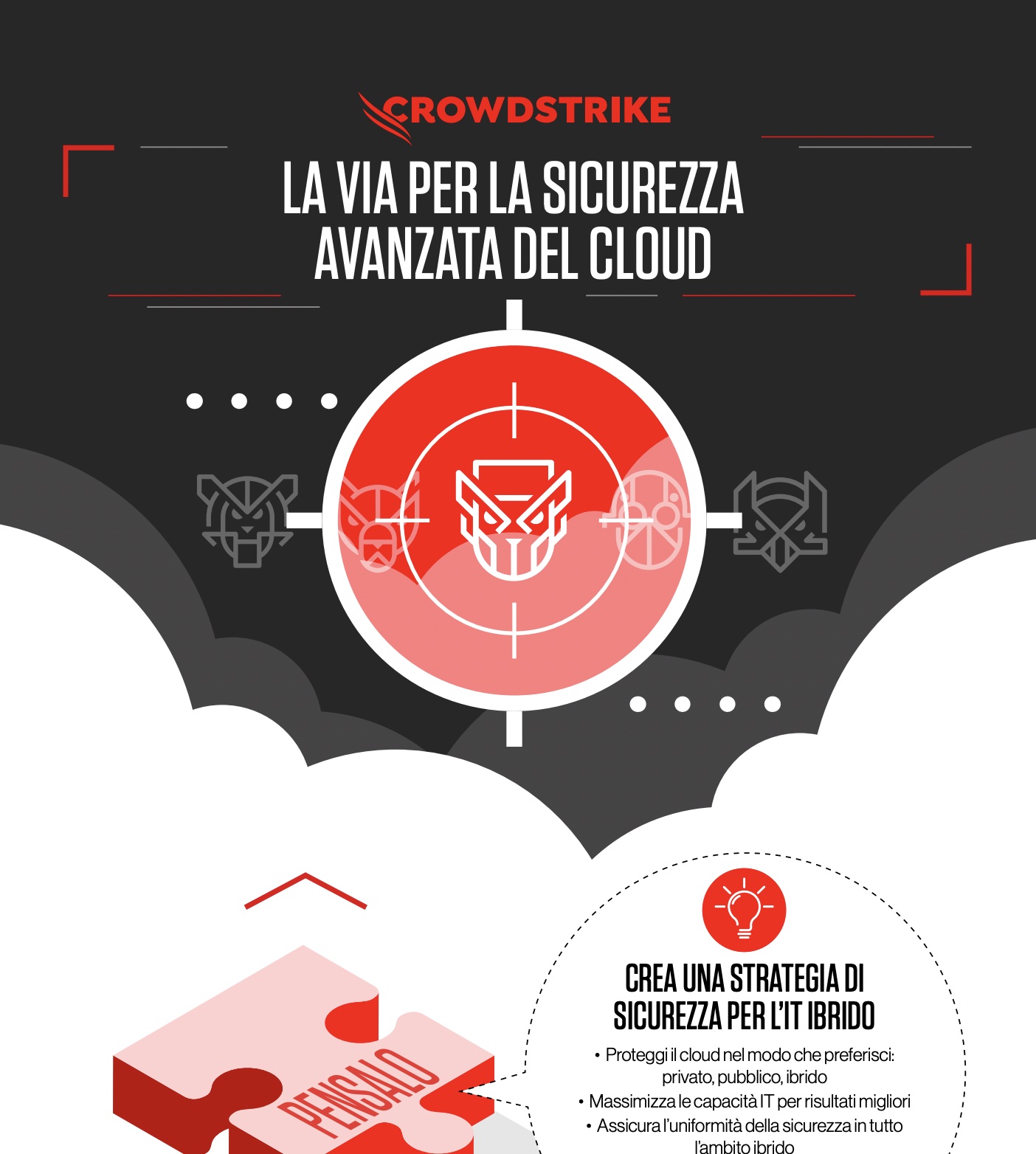 Man mano che la filosofia che vede il cloud al primo posto diventa la norma, la difficoltà di proteggere i sistemi basati sul cloud si acutizza.
La via per la sicurezza avanzata del cloud si articola in tre passaggi: pensalo, costruiscilo, proteggilo. Questa infografica riassume le azioni che puoi intraprendere per creare una strategia di sicurezza per l'IT ibrido, adottare l'approccio "shift left", migliorare la visibilità e infine fermare le compromissioni del cloud.
Migliora la sicurezza del cloud senza compromettere le prestazioni.
Discover More at our

Resource Center
For technical information on installation, policy configuration and more, please visit the CrowdStrike Tech Center.
Visit the Tech Center