Solución heredada frente a CrowdStrike Falcon®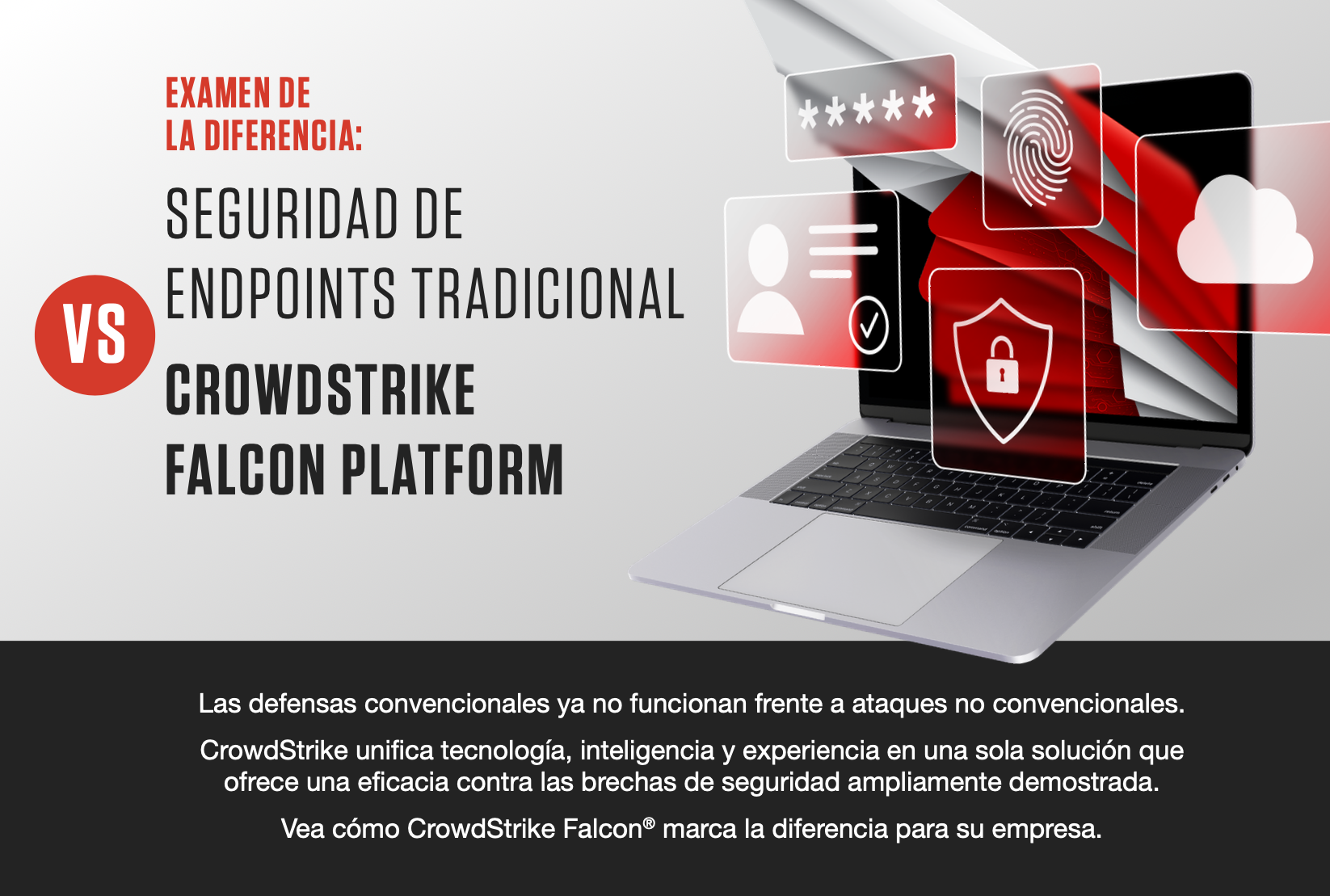 Examen de la Diferencia
Las defensas convencionales ya no funcionan frente a los sofisticados ataques actuales y básicamente son incomparables con el poder de la plataforma CrowdStrike Falcon® nativa de la nube.
CrowdStrike unifica tecnología, inteligencia, experiencia y una base de datos de amenazas líder del sector, en una sola solución que ofrece una eficacia contra las brechas de seguridad ampliamente demostrada.
Vea usted mismo todas las ventajas y protecciones que ofrece Falcon.
Discover More at our

Resource Center
For technical information on installation, policy configuration and more, please visit the CrowdStrike Tech Center.
Visit the Tech Center