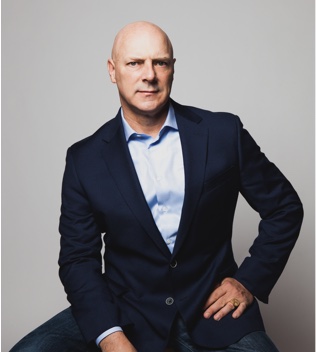 SHAWN HENRY
President of CrowdStrike Services & CSO
As President of CrowdStrike Services, Shawn leads a world-class team of cybersecurity professionals who investigate and mitigate targeted attacks on computer networks. Under his leadership, CrowdStrike engages in significant proactive and incident response operations across every major commercial sector and critical infrastructure, protecting organizations' and governments' sensitive data and networks.
Shawn retired as FBI Executive Assistant Director in 2012, overseeing half of the FBI's investigative operations, including all FBI criminal and cyber investigations worldwide, international operations, victim services, and the FBI's critical incident response to major investigations and disasters. During his 24-year career, he held a wide range of operational and leadership roles in four FBI Field Offices and FBI Headquarters and is credited with boosting the FBI's computer crime and cybersecurity investigative capabilities. He oversaw computer crime investigations spanning the globe, including denial-of-service attacks, bank and corporate breaches, and state-sponsored intrusions. He also established unprecedented partnerships with international law enforcement counterparts in areas of high-threat cyber adversaries.
Shawn received the Presidential Rank Award for Meritorious Executive for his leadership in enhancing the FBI's cyber capabilities, and SC Magazine recognized him as one of the top industry pioneers shaping the information security industry. He was also named one of the most influential people in security by Security Magazine, and received the Federal 100 Award as a government leader who played a pivotal role in the federal government IT community.
Shawn lectures on a variety of policy and strategy topics at leading universities and serves as a keynote speaker at major cyber security conferences around the world. He currently serves on the cyber advisory board to the Global Cyber Alliance and is a faculty member for the National Association of Corporate Directors. He is quoted frequently in print, online, and cable media. He has been a regular contributor on every major television network, and is currently a Cybersecurity/National Security Analyst, Contributor, and Consultant for NBC News.
Shawn earned a Bachelor of Business Administration from Hofstra University and a Master of Science in Criminal Justice Administration from Virginia Commonwealth University. He is a graduate of the Homeland Security Executive Leadership Program of the Naval Postgraduate School.