The CrowdStrike
NextGen Scholarship Program
At CrowdStrike, we're committed to protecting local and global communities by investing in programs that keep our industry secure, advance important causes, and nurture tomorrow's leaders. CrowdStrike established its NextGen Scholarship Program to support the development of the Next Generation of talent and leadership in cybersecurity and artificial intelligence (AI). NextGen Scholarships provide financial assistance to select undergraduate and graduate students studying cybersecurity and/or AI.

Applications for NextGen scholarships for the academic year 2023-2024 are now closed. Information for the 2024-2025 scholarship cycle will be updated in April 2024.
Scholarship applicants will be evaluated on a range of criteria including academic record and courses, experience, and interest in cybersecurity and/or AI. Scholarship funds of $10,000 will be dispersed to the University or educational institution the scholarship recipient is enrolled in within 60 days of scholarship award.
Applicants will receive email notification of the application decision.
Scholarship awards must be used by the recipient within 6 months of the scholarship award date.
Applicant finalists will be invited to explore internship opportunities with CrowdStrike.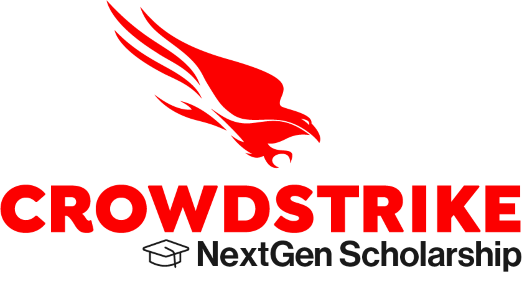 Are you a student interested in learning more about our NextGen Scholarship Program?
Please visit our FAQ page for more information.
FAQ