Primary logo
Represent the CrowdStrike brand with our primary logo, for use in internal and external messaging. Use the all red logo as the default option. Use the two additional variants when warranted by the background.





When our logo appears next to another company's logo, a vertical line must be between them.



Download our primary logo
Secondary logo
For use in limited circumstances when the primary logo doesn't meet size requirements.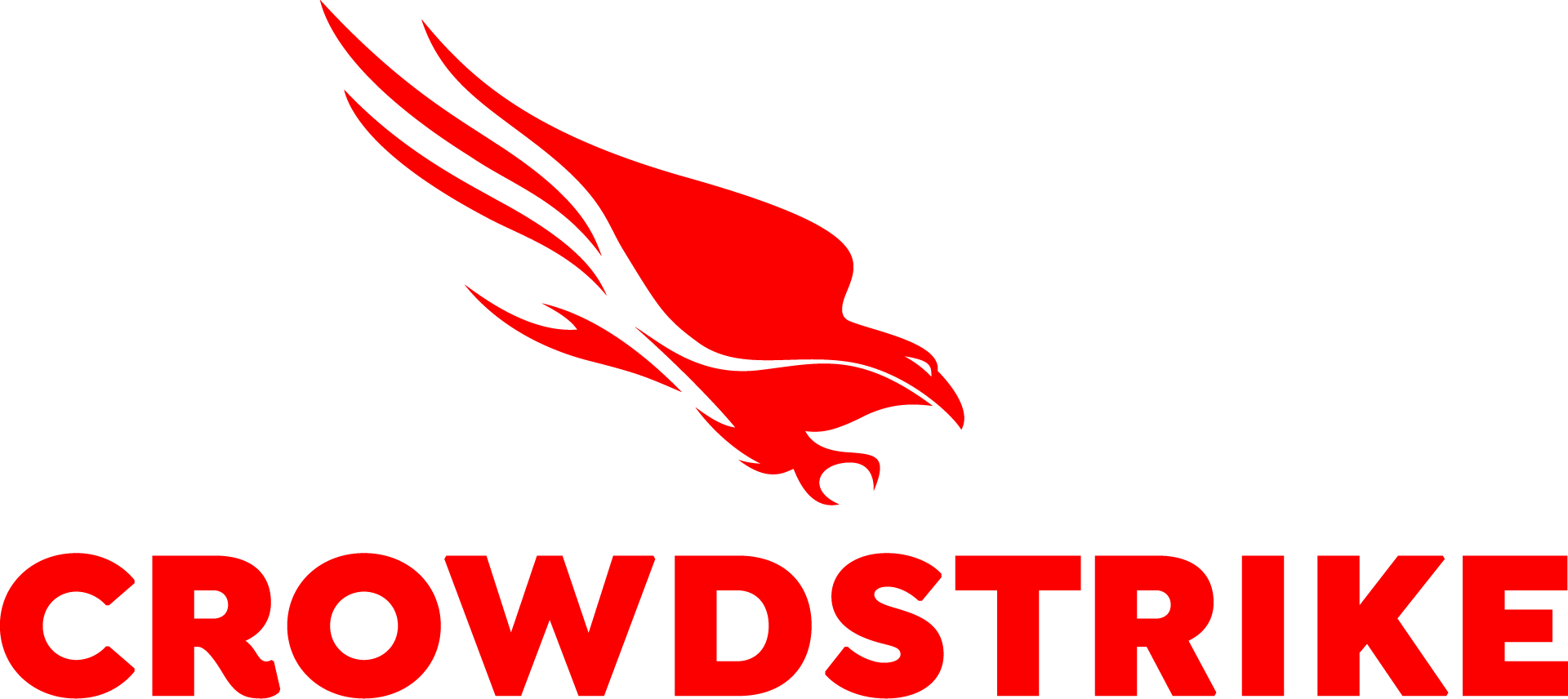 Prohibited uses:
Do not use an old logo (any logo not on this page).
Do not stretch or manipulate the dimensions of the logo.
Do not place another company's logo too close to the CrowdStrike logo.
Do not create your own logo or modify the logo in any way
Download our secondary logo
Colors
Get the exact CrowdStrike colors for your digital and physical assets.

Type
A cohesive typography is essential to a unified message. Adhere to the CrowdStrike font guide for all branding. CrowdStrike is one word with a capital S.