CrowdStrike and EY Join Forces to Boost Organizational Resiliency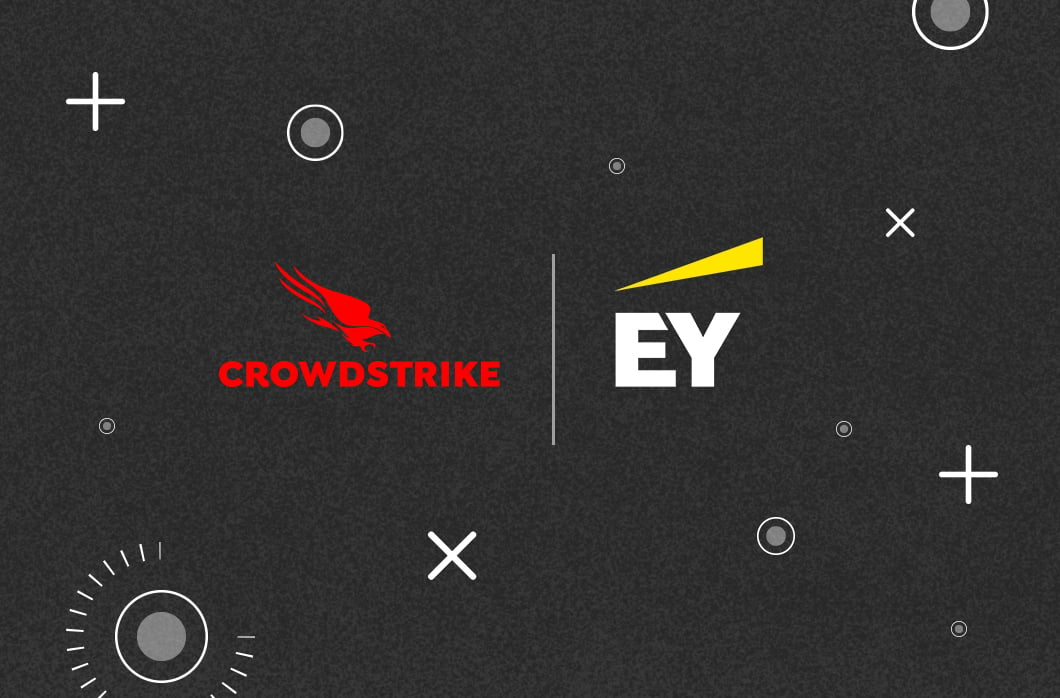 The evolution of today's remote workforces requires organizations to establish comprehensive and reliable cybersecurity strategies and operations to stay on top of the increasingly complex cyber risk landscape. With the shift to remote workforces and continued adoption of cloud, mobile and modern computer infrastructure, the attack surface continues to expand — and the reality is that an organization will encounter a cyber incident at some point and will have to respond and manage it effectively. 
How CrowdStrike and EY Solve the Problem
The CrowdStrike and EY strategic alliance combines CrowdStrike's leading cybersecurity technologies and services with the transformational consulting and risk management capabilities provided by EY. The collaboration focuses on addressing cyber risk and threat management, cyber incident response and cyber threat intelligence. It offers broad security services to help clients understand and address cyber threats unique to their businesses, and provides alliance capabilities to effectively help manage those risks. 
Organizations of any size can be the target of a cyberattack, and given the current threat landscape, most organizations will eventually be attacked. Responding to an incident with speed, efficiency and experience is critical to avoid catastrophic losses that can total millions of dollars in direct and indirect costs associated with a breach. 
The Powerful Benefits of the CrowdStrike-EY Alliance
Reduced risk of a significant cyber event and enhanced compliance with cyber risk mandates

Increased confidence in understanding the cyber threat landscape and how to communicate risk details to key stakeholders 

Increased awareness to help teams to align budgets and resources so they can manage risk accordingly 
Using the CrowdStrike Falcon® platform — an EY-preferred technology platform for security services — we collaborate on innovating and leading transformational consulting services to help organization achieve maximum value in cybersecurity operations to positively impact business objectives and drive the cybersecurity conversation from the security operations center to the boardroom.
This alliance provides three new joint solutions to address cyber risks: 
Ransomware Readiness and Resilience

Incident Response, Recovery and Remediation

Zero Trust
Ransomware Readiness and Resilience
Ransomware is quickly becoming the favored means for cybercriminals to extract a profit from unsuspecting victims. Financially motivated threat actors are using widespread ransomware attacks in multiple industries for data theft, public disclosures, and business disruption often costing millions of dollars. Organizations face a critical challenge in ensuring they are protected and secured against ransomware threats and tools that provide immediate, real-time visibility into their organization's environment to identify and eliminate potential compromises. 
Adversaries are not only launching ransomware attacks against a wide range of industries, they are consistently evolving their tactics, techniques and procedures (TTPs) to foil your organization's best cybersecurity strategies.
In response, CrowdStrike and EY have teamed up to create the Ransomware Readiness and Resilience solution — a multi-pronged strategy to effectively combat these threats.
EY's Next Generation Security Operations and Response (NGSOAR) services and solutions, together with the CrowdStrike Falcon platform, provide industry-leading protection and detection capabilities with cyber threat intelligence and 24/7 threat hunting to gain a significant advantage over ransomware threats. The solution offers joint customers immediate, real-time visibility into their organization's environment, identifying and eliminating potential compromises and preventing silent failure. This powerful combination helps to contain active threats and ejects them from networks quickly, eliminating the threat of ransomware immediately and efficiently.  
Incident Response, Recovery and Remediation 
When a breach has occurred, the speed, efficiency and experience applied to the response can make a significant difference in the impact to an organization. To rapidly contain an attack, organizations must work to gain an immediate understanding of the nature of the incident, determine the extent of the attack to quickly triage the incident, and work to remediate the vulnerabilities and get back to normal business operations faster, and with minimal user disruption.
CrowdStrike and EY have joined forces to offer customers a comprehensive solution to Incident Response, Recovery and Remediation. Using CrowdStrike technology and services, customers can respond to an attack with immediate visibility to the full threat context using threat intelligence, and recover from the attack with speed and surgical precision using the real-time response capabilities of the CrowdStrike platform. In addition, EY helps customers further remediate the initial attack vectors and vulnerabilities in their IT environment in order to enhance their cybersecurity posture and reduce the risk of future attacks. The solution addresses all aspects of a client's cybersecurity enhancement program and threat response, and helps to increase overall business resiliency while meeting compliance and governance requirements. 
Zero Trust 
Zero Trust is a security framework requiring all users, whether inside or outside the organization's network, to be authenticated, authorized and continuously validated for security configuration and posture before being granted access or retaining access to applications and data. While Zero Trust is not a new concept, it has become an urgent need for many organizations, as the work-from-anywhere shift is expected to continue to force digital transformation even after the COVID-19 pandemic has subsided.
To address this growing need, EY's alliance with CrowdStrike accelerates the adoption and implementation of Zero Trust by leveraging CrowdStrike Falcon Zero Trust solutions, which enable secure access for all users, devices and applications, regardless of location. Using the expansive and contextual telemetry of the CrowdStrike Falcon platform — which currently processes more than 5 trillion events per week in real time with the AI-powered Threat Graph engine — dynamic conditional access is granted based on continuous security posture assessments of device health and compliance checks. Customers benefit from high-fidelity attack correlation, fast policy enforcement and dynamic conditional access based on continuous, real-time security risk assessments — ensuring frictionless Zero Trust adoption and identity protection for organizations of any size.
The Power of the CrowdStrike-EY Alliance 
CrowdStrike and EY are committed to helping our joint global customers identify and solve their cybersecurity challenges beyond the U.S., including Australia, Italy, Belgium, Brazil and Canada. Together, CrowdStrike and EY seamlessly integrate CrowdStrike's unified cloud-native framework with EY's expertise in risk management, powering the next generation of enterprise security and IT operations to achieve business resiliency.
Additional Resources

Related Content