CrowdStrike Named a Leader: 2021 Forrester Wave for Managed Detection and Response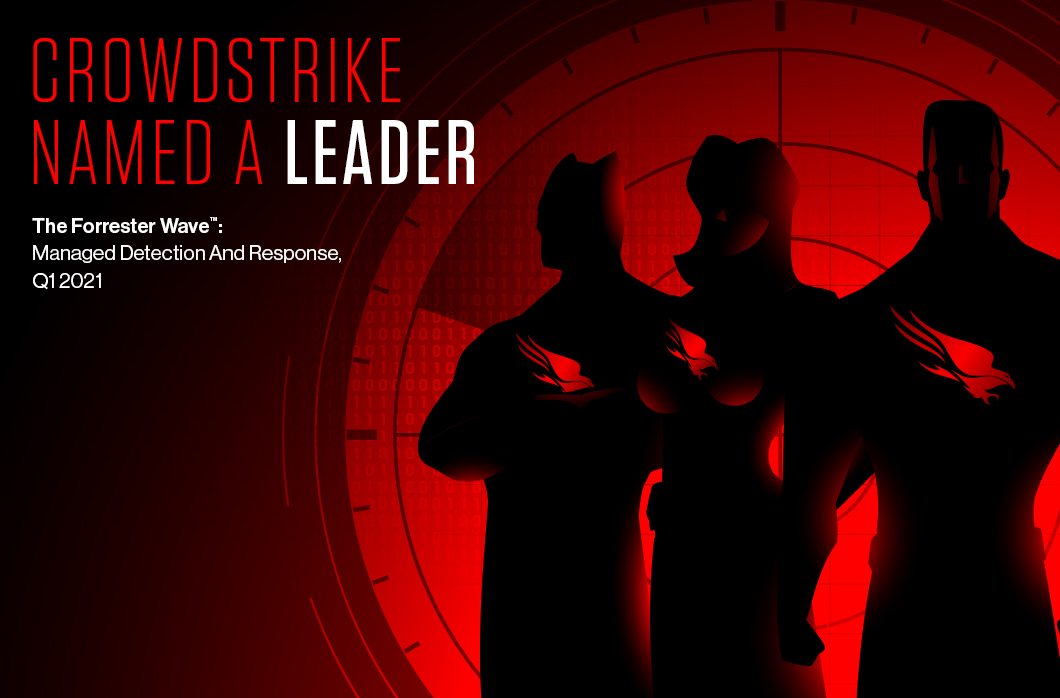 The good news keeps rolling in for CrowdStrike and the CrowdStrike Falcon Complete™ MDR team. Yesterday CrowdStrike was named a "Leader" in The Forrester Wave for External Threat Intelligence. Today we are proud to announce that Forrester has named CrowdStrike's Falcon Complete MDR service as a Leader in the Forrester Wave for Managed Detection and Response.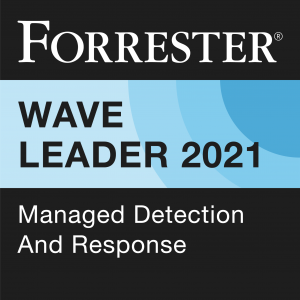 MDR Emerges as a Must-Have in 2021
While MDR has existed as a solution category for many years, our industry will likely look back at 2021 as a turning point when MDR transitioned from a relatively niche solution to a must-have for many organizations. In a recent report (Forrester Now Tech: Managed Detection and Response Services Providers, Q4 2020), Forrester said, "Skyrocketing adoption of endpoint detection and response (EDR), seemingly constant need for incident response investigations, and longstanding malaise toward managed security services providers (MSSPs) converged to establish the MDR market." Forrester goes on to enumerate some of the many benefits of an MDR solution:
Attain significant expertise to help drive detection and response
Become proactive rather than giving the same old reactive response
Choose what the security team will focus on
In this latest Wave report, Forrester took a deep look at the 15 most significant MDR providers and scored each one on a set of criteria, including strength of current offering, strategy and market presence.
Forrester Gives Falcon Complete Among the Highest Score in the MDR Strategy Category
Beginning with a foundation built on CrowdStrike's "superlative incident response pedigree," and augmented with CrowdStrike's threat intelligence and threat hunting from the CrowdStrike Falcon OverWatch™ team, Forrester recognized that CrowdStrike is "providing substantial value to clients." Looking forward, Forrester gave CrowdStrike the highest score possible in the vision and milestones, performance and product vision criteria for Falcon Complete. Our proven strategy will ensure our customers have the support they need to continuously stay ahead of cybercriminals. CrowdStrike continues to stand behind our mission by offering a Breach Prevention Warranty of up to $1 million USD.
Forrester Recognizes Falcon Complete's Speed
For an MDR service, speed is one of the most critical metrics, as it measures the ability to stay ahead of increasingly sophisticated adversaries. We believe Forrester recognized a number of speed-related benefits for CrowdStrike customers:
Time-to-value. Forrester scored Falcon Complete with a 5/5 in time-to-value criteria. Our proven onboarding process ensures that customers can be fully protected within days, not weeks or months like many other MDR providers. This was also confirmed in the recent Forrester TEI study for Falcon Complete, where an interviewed customer reported that it was "ridiculously easy" to onboard Falcon Complete.
Time-to-respond to threats. Forrester reported that the customers they interviewed highlighted Falcon Complete's speed to respond to security incidents as a major strength, which is key to staying ahead of adversaries that are operating with increased velocity. Falcon Complete tracks response time closely, following the rule of 1-10-60, which is critical when cybercriminals can often do damage in a matter of hours. In the most recent CrowdStrike Services Cyber Front Lines report, the Falcon Complete team showed that they were able to consistently detect threats within the first minute, complete investigations in 6 minutes, and remediate within 29 minutes.
Quick response to support issues. Customers also reported that general support issues, such as assistance with deploying the CrowdStrike Falcon® sensor or questions about security detections, were handled quickly and efficiently by the Falcon Complete team. This ensured that Falcon is always properly configured and operating to provide maximum protection, allowing organizations to focus on their own mission — and not maintaining their security controls.
Forrester Shows Falcon Complete's Market Presence
Forrester gave Falcon Complete with the highest score possible for market presence in the MDR evaluation. In less than three years since initial launch, Falcon Complete has grown to become one of the most widely adopted MDR solutions on the planet, providing 24/7/365 protection to thousands of customers representing millions of endpoints.
The Mission Is Only Beginning
CrowdStrike was also named a Leader in these Forrester Wave reports:
A Leader: The Forrester Wave™: External Threat Intelligence Services, Q1 2021
A Leader: The Forrester Wave™: Endpoint Detection and Response, Q1 2020
A Leader: The Forrester Wave™: Endpoint Security Suites, Q3 2019
CrowdStrike stands alone in its ability to deliver a COMPLETE solution that delivers proven outcomes for our customers. The recent TEI study by Forrester Consulting, commissioned by CrowdStrike, provides a deep look at how we do it. The study shows that CrowdStrike's integrated, turnkey solution delivers more than 400% ROI over three years for Falcon Complete customers, with our combination of technology and expertise.
The Falcon Complete team is proud to be named a Leader in MDR by Forrester, based on the strength of our Falcon Complete offering and strategy, and will continue to successfully tackle many of the hardest challenges in cybersecurity. We look forward to steadfastly working with our customers every day to solve tomorrow's challenges and continue on our neverending mission to stop breaches.
Additional Resources