Falcon

Endpoint Protection Platform
Unified cloud-native framework that powers the next generation of enterprise security and IT operations to solve real-world customer problems.
THE CROWDSTRIKE SECURITY CLOUD
The Falcon platform is powered by the CrowdStrike Security Cloud, the world's largest unified, threat-centric data fabric. The CrowdStrike Security Cloud correlates trillions of security events per day with indicators of attack, threat intelligence and enterprise telemetry from across customer endpoints, workloads, identities, DevOps, IT assets and configurations. Using world-class AI, the CrowdStrike Security Cloud creates actionable data, identifies shifts in adversarial tactics, and maps tradecraft in the patented ThreatGraph to automatically prevent threats at the edge in real time across CrowdStrike's global customer base.
The Key to

Stopping Breaches
The CrowdStrike Falcon® enterprise endpoint protection platform is powered by cloud-scale AI running on the
proprietary Threat Graph database and patented smart-filtering technology.
CROWDSTRIKE
SECURITY CLOUD
Defend enterprise organization without compromising speed and performance with cloud-based architecture to secure workloads and workforce anywhere and at any given time.


Achieve speed, accuracy and context with massive scale



Meet your needs with flexibility and extensibility



See immediate time-to-value with no additional hardware or software requirement



Eliminate complexity and simplify deployment to drive down operational costs



Meet your compliance and regulatory requirements with regional cloud options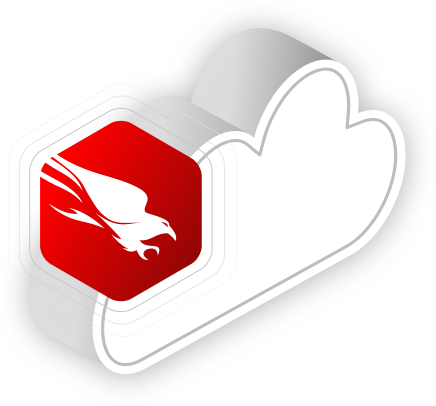 Crowdstrike
Threat graph
Powered by cloud-scale AI, Threat Graph is the brains behind the Falcon endpoint protection platform:


Continuously ingests and contextualizes real-time analytics by correlating across trillions of events



Automatically enriches comprehensive endpoint and workload telemetry



Predicts, investigates and hunts for threats happening in your environment and accelerates response
HUNTS
15+ Petabytes
Global Telemetry
PROTECTS
2+ Trillion
Vertices
140+ Million
IOA Decisions/Second
SINGLE UNIVERSAL AGENT AND POWERFUL APIs
An intelligent, lightweight agent unlike any other blocks attacks — both malware and malware-free — while capturing and recording endpoint activity. Leverage rich APIs for automation of the Falcon platform's management, detection, response and intelligence


Minimal impact on endpoint performance and end-user productivity



Accelerated threat investigation and response with smart-filtering technology to capture and record relevant host activity



Easy deployment with cloud-based architecture for speed and instant operationalization — no reboots required after installation



Optimal performance by automating and managing all platform functionality with APIs



Seamless integration with existing workflows and CI/CD pipelines
MODULARITY
The Falcon platform is designed as a highly modular and extensible solution that ensures that customers can solve new security challenges with a single click — without the need to re-architect or re-engineer the solution, removing friction associated with security deployments.
CrowdStrike Store is an enterprise marketplace with native CrowdStrike applications and third-party applications fully integrated with the platform for customers to try, deploy and purchase.
Watch how CrowdStrike detects and protects
See CrowdStrike Falcon in action. This industry-leading solution unifies the technologies required to successfully stop breaches, including true next-gen antivirus and endpoint detection and response (EDR), managed threat hunting, and threat intelligence automation, delivered via a single lightweight agent.
Get to Know More About CrowdStrike Falcon Platform