CROWDSTRIKE | VERIZON PARTNERSHIP
CrowdStrike and Verizon bring integrated cybersecurity, managed services and risk management capabilities that empower customers to stay ahead of the changing threat landscape.
Reduce Risk
CrowdStrike complements Verizon's people, process and helping to identify, respond to and reduce today's advanced threats.
Improve Protection
CrowdStrike Security Cloud combined with Verizon's managed security ecosystem helps to ensure endpoints, workloads and identities are continuously protected through the use of machine learning and artificial intelligence.
Enhance Operational Effectiveness
Minimize effort spent triaging and investigating low-value alerts and instead focus on priority threats with a rapidly deployed managed service offered by Verizon, complemented by CrowdStrike Falcon® endpoint and workload protection offerings.
CrowdStrike and Verizon Integrations
Attacks can come from all directions, carrying with them the potential for significant financial and operational harm. The proliferation of these attacks make having a multi-layered cybersecurity program paramount. However, organizations often lack insight into how they are being targeted and where their potential risk lies. These blind spots allow for adversaries to take a foothold and spread laterally within an organization. Leverage Verizon's Cyber Risk Monitoring and Falcon Insight to gain enhanced threat insight. This combination provides a more complete picture of cyber risk and increases your organization's security posture.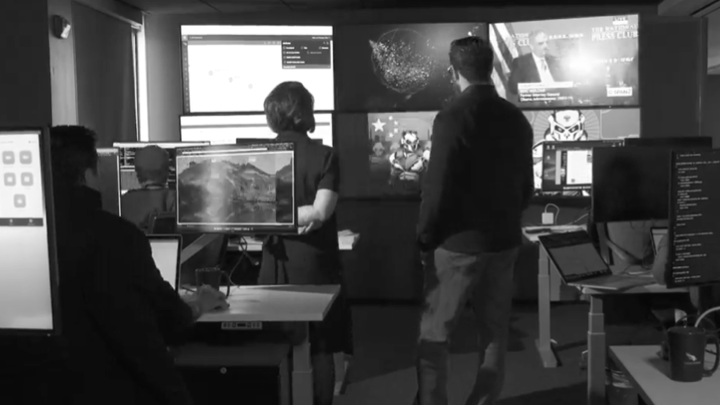 Falcon Insight + Verizon Cyber Risk Monitoring
Comprehensive Risk Management through Enhanced Threat Intelligence.
Verizon Cyber Risk Monitoring:


provides an automated assessment of a customer's cybersecurity posture that identifies and evaluates their current capabilities to expose gaps and weaknesses and quantify exposure to cyber risks. Customers are able to utilize this actionable data to maximize their security return on investment.

CrowdStrike Falcon® Insight:


continuously monitors all endpoint activity and analyzes the data in real time to automatically identify threat activity, enabling it to both detect and prevent advanced threats as they happen.

Our customers can enhance the implementation of the Cyber Risk Monitoring Level 2 assessment


by taking advantage of the data gathered by the Falcon Platform. This internal evaluation assesses the customer's risk posture and provides 21 new risk vectors mapped to the MITRE ATT&CK® framework. Customers can use these vectors to evaluate the effectiveness of their endpoint security policies.
Verizon mark and content are used with Verizon's permission and all Verizon rights are reserved.