CrowdStrike Falcon: Cloud-Delivered Endpoint Protection



Customer's Environment

CrowdStrike Falcon™ Agent
CrowdStrike designed an intelligent, lightweight agent unlike any other. It blocks attacks — both malware and malware-free — while it captures and records all relevant endpoint activity, ensuring true visibility across your environment.
20 MB install package
No reboot required
No daily AV definitions
No user alerts
No impact on the endpoint
Protection and detection on and offline
See How Falcon Protects You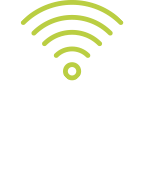 Falcon Cloud
To reduce overhead, friction and cost while delivering the most comprehensive endpoint protection available today, CrowdStrike created an entirely new cloud-based architecture.
Immediate time to value — no hardware, additional software or configuration required
Drives down cost and complexity
Instant "community immunity"
Infinite scalability
Benefits of cloud-delivered endpoint protection

Falcon Threat Intelligence
In today's dynamic threat environment, it takes people, processes, technology AND intelligence to protect against sophisticated and persistent attacks.
Expert knowledge and insight
All-source methodology across existing and emerging threats
Infuses intelligence into every component of our architecture
Provides unprecedented capabilities to detect and stop breaches.
Understand the Power of Threat Intelligence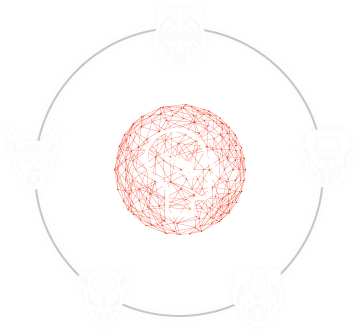 CrowdStrike
Threat Graph™
The "brain" that powers the Falcon Platform, CrowdStrike Threat Graph™ uses powerful graph analytics to correlate billions of events in real time. Threat Graph draws links between security events across the global CrowdStrike Falcon sensor community.
Powerful graph analytics applied to cyber security
Processes tens of billions of events per day
Stores and analyzes petabytes of historical data
Detects "unknown unknowns" using a combination of cutting-edge algorithms and advanced intelligence
See What Threat Graph Does For You

Falcon Management Interface
True visibility means fast access to real-time and historical information, right at your fingertips. The Falcon management interface gives you an intuitive and informative view of your complete environment, with timely alerts and granular search capabilities.
Real-time endpoint visibility to drill into details and respond to threats instantly and effectively
Historical searches
Access to Intelligence
Available from anywhere
Forensics made easy
How to Achieve 5-Second Visibility
True endpoint visibility - Watch video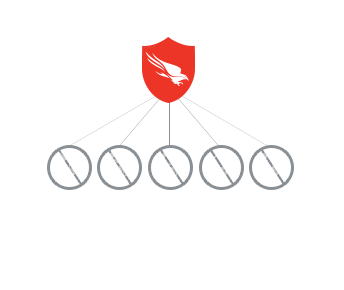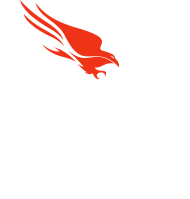 Falcon Overwatch
Stopping breaches requires more than just advanced technology — it also requires a team of dedicated analysts and intrusion experts trained to leverage that technology to monitor real-time endpoint data and activity and spot anomalies that indicate an active or pending attack.
24/7 managed hunting
Team of elite security experts
Prevents the "mega breach"
Augments existing security staff
See How You Can Sleep Better At Night

APIs
The Falcon Platform and architecture is built around a rich set of APIs that efficiently and effectively complement and expand your existing security infrastructure (SIEMs, IPS/IDS, etc.).
Open architecture
Connect existing security investments to Falcon Platform
Ingest and share real-time threat information
Optimizes your security investments
Unleashing the Power of the Platform

The CrowdStrike Endpoint Protection Architecture
CrowdStrike designed a new approach and architecture to overcome the limitations of existing endpoint security solutions and deliver true next-generation endpoint protection:

Replace legacy AV solutions with confidence — protect your endpoints against all threat types — known and unknown, malware and malware-free
See the big picture instead of focusing on point challenges, such as malware, and avoid being blind-sided by malware-free attacks
Get the scalability, adaptability and speed required to defeat attackers' ever-changing tools and techniques
Operationalize in hours and free your team from the treadmill of deployment, maintenance and updates
Use people, process, technology and intelligence in concert for the most effective protection
This is why Crowdstrike designed a new approach and architecture to eliminate those flaws and deliver next-generation endpoint protection.