The Future of Next-Generation Endpoint Protection is Here
Unmatched Prevention. Unrivaled Visibility.
Immediate and effective prevention and detection against all types of attacks — both malware and malware free.
DVR for your endpoint. Discover and investigate current and historic endpoint activity in seconds.
Agent consolidation with one agent doing the work of nine. Deployed in hours, not months, with zero hardware and maintenance cost.

Falcon Host unifies three technologies – next-generation antivirus, endpoint detection and response, and around-the-clock threat hunting to provide continuous breach prevention.
The Impossible is Possible with
CrowdStrike Threat Graph™
Power. Precision. Protection.
Stopping modern attackers
requires new architecture
CrowdStrike Threat Graph™: the Brain Behind Stopping Breaches
CONTEXT
Continuous monitoring and recording of the endpoint and host events fused with threat intelligence for complete visibility and context across your environment.
CORRELATION
Sophisticated machine learning and behavioral analytics. Go beyond signatures to identify anomalies and distinguish malicious activity from legitimate actions with unprecedented scale and precision.
CONTROL
Powerful prevention capabilities. Stop execution of malicious code, block zero-day exploits, kill processes and contain command, and control callbacks.
Endpoint Protection that Actually Works
Complete protection — on or off your corporate network
Prevents sophisticated attacks instantly — right at the endpoint
Continuous monitoring — across Windows, Mac and Linux

Always protected without the downside of troublesome signature updates
Smart and lightweight sensor — invisible to end users, with no productivity impact
API first — Integrates with existing security products leveraging your current security investments
Take an Interactive Guided Tour of Falcon
See how you can prevent and respond to attacks in real time
with Falcon Next-Generation Endpoint Protection
24/7 INSIGHT & HUNTING
Always on security with Falcon Overwatch
Global operation staffed 24/7 by an elite team of cyber intrusion analysts and investigators continuously monitors and hunts for adversary activity in your environment.

Learn more about Falcon Overwatch
What People Are Saying About Us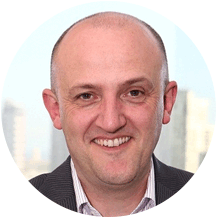 Mike Burgess, CISO
Telstra
CrowdStrike Falcon endpoint technology is providing a unique value to Telstra in its ability to detect and stop zero day exploits and malware attacks, along with hacker activity, which go undetected by legacy security technologies. Telstra relies on CrowdStrike's combination of technology, people and intelligence to protect against the most sophisticated threats and help keep our customers' data safe and networks secure. CrowdStrike Falcon's next-generation threat protection capabilities, its DVR-like endpoint detection and response features, aided by the elite Falcon Overwatch managed hunting team, has proved its value to us time and again.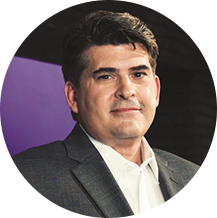 David Giambruno, CIO
Tribune Media
CrowdStrike Falcon is not just a malware stopper. It's a stopper – period.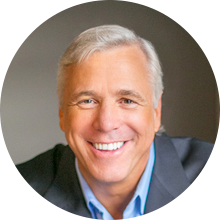 Brian Kelly, CSO
Rackspace
Preventing the most sophisticated attacks, this is where CrowdStrike shines. CrowdStrike gets it right every time.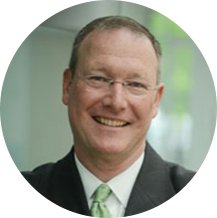 Pete Murphy, CIO
Cardinal Innovations Healthcare Solutions
CrowdStrike gives us protection and visibility into threats that we had no idea were there.