Falcon Discover Higiene de TI CrowdStrike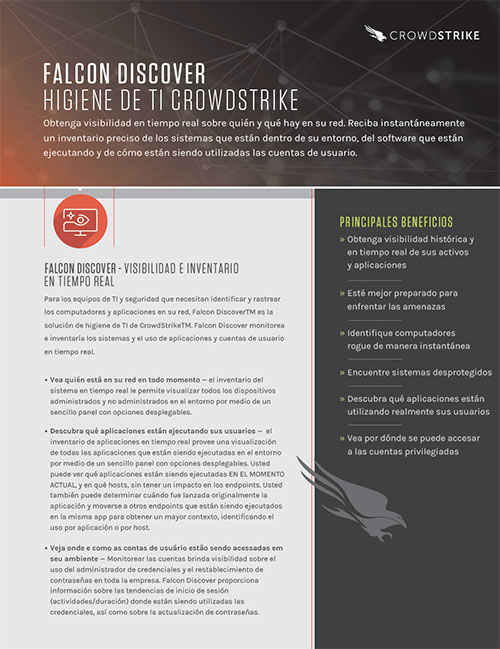 Falcon Discover - Visibilidad e Inventario en tiempo real
Para los equipos de TI y seguridad que necesitan identificar y rastrear los computadores y aplicaciones en su red, Falcon DiscoverTM es la solución de higiene de TI de CrowdStrikeTM. Falcon Discover monitorea e inventaría los sistemas y el uso de aplicaciones y cuentas de usuario en tiempo real.
Discover More at our

Resource Center
For technical information on installation, policy configuration and more, please visit the CrowdStrike Tech Center.
Visit the Tech Center