Antivirus Tradicionales vs de Última Generación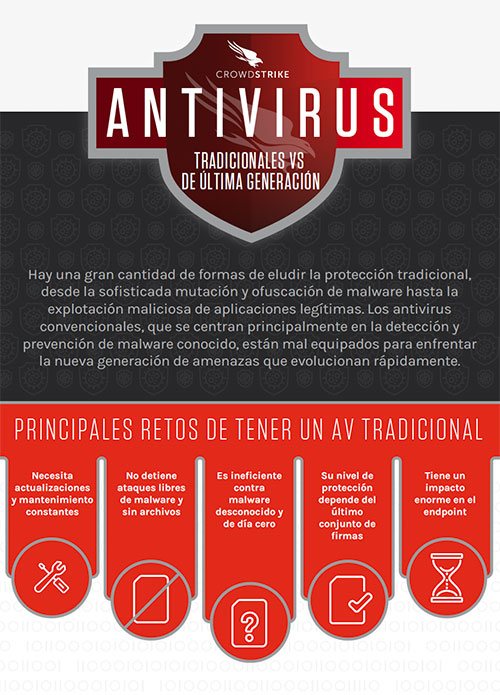 AV Tradicional vs uno de Última Generación
Hay una gran cantidad de formas de eludir la protección tradicional, desde la sofisticada mutación y ofuscación de malware hasta la explotación maliciosa de aplicaciones legítimas. Los antivirus convencionales, que se centran principalmente en la detección y prevención de malware conocido, están mal equipados para enfrentar la nueva generación de amenazas que evolucionan rápidamente.
Discover More at our

Resource Center
For technical information on installation, policy configuration and more, please visit the CrowdStrike Tech Center.
Visit the Tech Center