Scopri il quadro completo: un nuovo studio svela i vantaggi dei servizi gestiti di rilevamento e gestione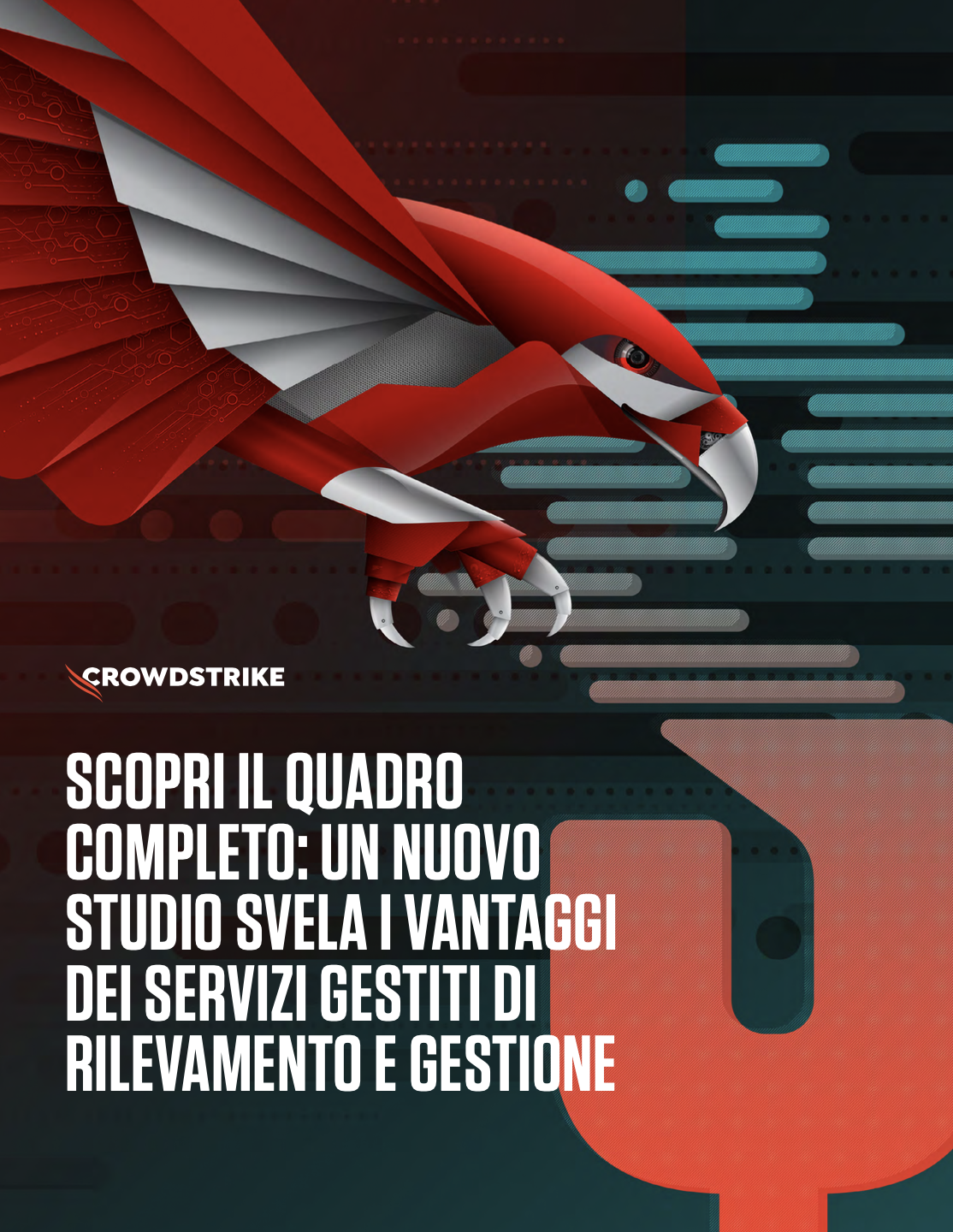 La soluzione per il rilevamento e la gestione degli incidenti (MDR) Falcon Complete assicura un ritorno sull'investimento del 403%, zero compromissioni e zero costi nascosti
Forrester Consulting svela i risultati dello studio "Total Economic Impact™ of CrowdStrike Falcon Complete" (L'impatto economico totale di CrowdStrike Falcon Complete), un'analisi articolata condotta da Forrester Consulting su richiesta di CrowdStrike.
Lo studio ha valutato il ritorno sull'investimento che possono ottenere le aziende che implementano Falcon Complete™, l'affermata soluzione gestita per il rilevamento e la gestione degli incidenti (MDR) di CrowdStrike basata sulla piattaforma CrowdStrike Falcon®.
Discover More at our

Resource Center
For technical information on installation, policy configuration and more, please visit the CrowdStrike Tech Center.
Visit the Tech Center