Sales Development Lead Alena Crumpacker on the Key Difference Between Scalability and Company Growth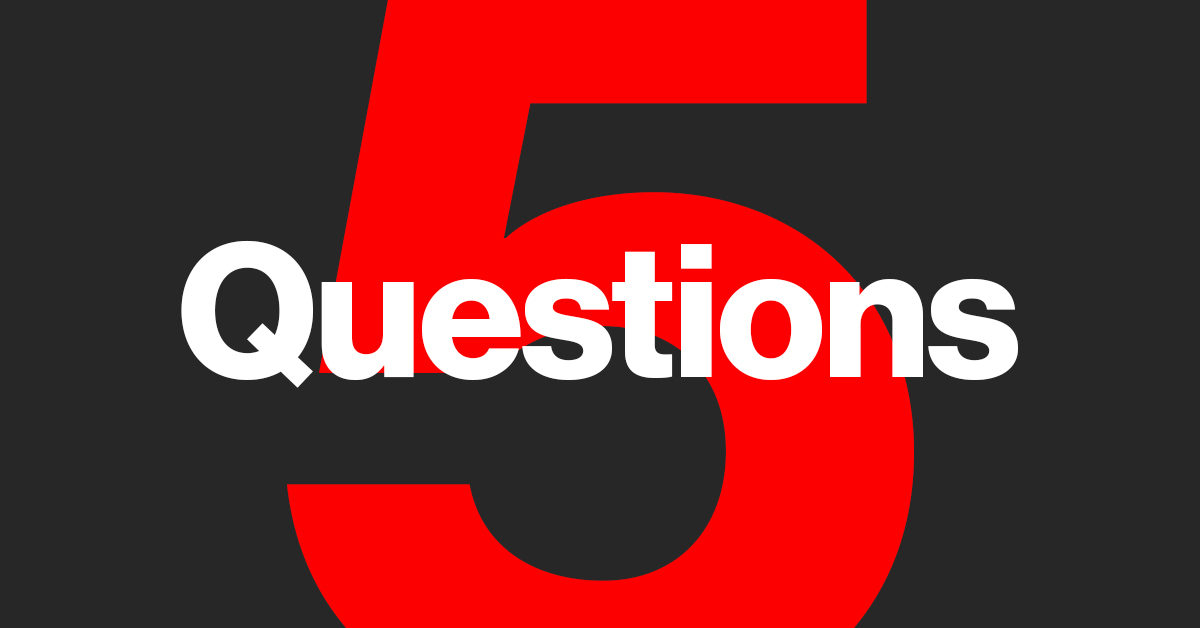 For CrowdStrike Senior Manager of Enterprise Sales Development Alena Crumpacker, there's a difference between working at a company that is primed for growth and one that is ready to scale.
In the latest installment of 5 Questions, we talk to Alena about that distinction and what else makes CrowdStrike a great place to work for people pursuing a career in sales.
Q: What do you mean by the difference between growth and scale?
The distinction between growth and scale is an important one in the world of sales development — especially at startups. When you have a team that's in that initial phase of growth, it's very much about implementing the structure so that the team can be successful. So we're talking about building out a sales system, creating a robust training program, honing messaging and developing a go-to-market strategy. It's really about the infrastructure that will help the team operate successfully. 
Scale, on the other hand, is about taking the team that we have and ensuring each member is as successful as he or she can be. So we're talking about digging into the day-to-day and seeing where there is room for optimization. We build out career paths to ensure that we're actually developing our people to their fullest potential before they take a new role within the organization. It's all about optimization and it's very forward-thinking. We have the goal of making every quarter going forward the most successful quarter we've ever had.
Q: With that in mind, how do you manage a team so you can enable that scale?
When I think of how I manage, it's less about my personal style and more about the values that I want to guide the relationship. For me, trust is the biggest thing. I try to make sure we have a culture of trust to give people a sense of autonomy to do their jobs really well. Also, I want them to be able to talk through where we want to go and really give them the freedom to lead their work in a way they see fit.
I also try to encourage my team to focus on things they're passionate about. There are core aspects of every sales job — ensuring that opportunities are created, metrics are hit, etc. But there's always going to be these natural tendencies we have that are based on personal interest. So if a team member feels passionate about something or really wants to dig in somewhere, then I want to give them the freedom to do that. I really try to work with them to identify what things beyond the day-to-day really excite them and then give them enough runway to do it.
Q: What's the most rewarding part of your job?
A lot of it! For me, it all relates back to the people — helping someone grow and shape their career trajectory, whether they are a rep or a manager. I like knowing that I've played a small role in enabling another person to pursue their dreams. That's actually what led me to pursue a management role. I feel really great about the team's wins.
Q: Is there an experience you can have at CrowdStrike that you don't think you can have elsewhere?
That's a great question. Quite frankly, I think you can get some of the same experience that we have at CrowdStrike at other companies: You can work with an industry-leading product and you can work on a growing sales team or across different departments. That can be replicated.
But what sets us apart is the sense of impact. We always say, we don't have a mission, we're on a mission. And that mission is to stop breaches, to make the digital world a safer place. I don't know if there are a lot of other companies that are affording that same opportunity right now — to make a real difference in people's lives.
Q: What else do you think is different about working in Sales at CrowdStrike?
The thing that's really special about our Sales development department is the investment from the top down. There is a genuine desire to have people learn and grow in a consistent fashion. You don't find that everywhere — you just don't.
During the interview process, we talk about that with all of our candidates. Our team, our company, made an investment in developing the Sales organization from Day One. And I think that's one of the things that I love most about my job. It is a continued commitment to not only the CrowdStrike mission but to building that excellence within every single person who walks in that door.
At the same time, everyone is different. So we've built these programs in a way that not only has that structure and consistency, but leaves room for each individual. That's important because we hire so many different kinds of people: entry-level talent fresh out of college, people that have had other careers, people that are midway through their career and changing directions. The program needs to work for all kinds of people, and it does. It's amazing to see people go through the program and go on to be some of the top reps at the company.
Are you interested in a career in Sales at CrowdStrike? Visit the CrowdStrike Careers page to browse open positions and share your resume today.