A Glimpse Into CrowdStrike Romania's Exciting Growth, With Daniel Radu, Sr. Director Cloud Engineering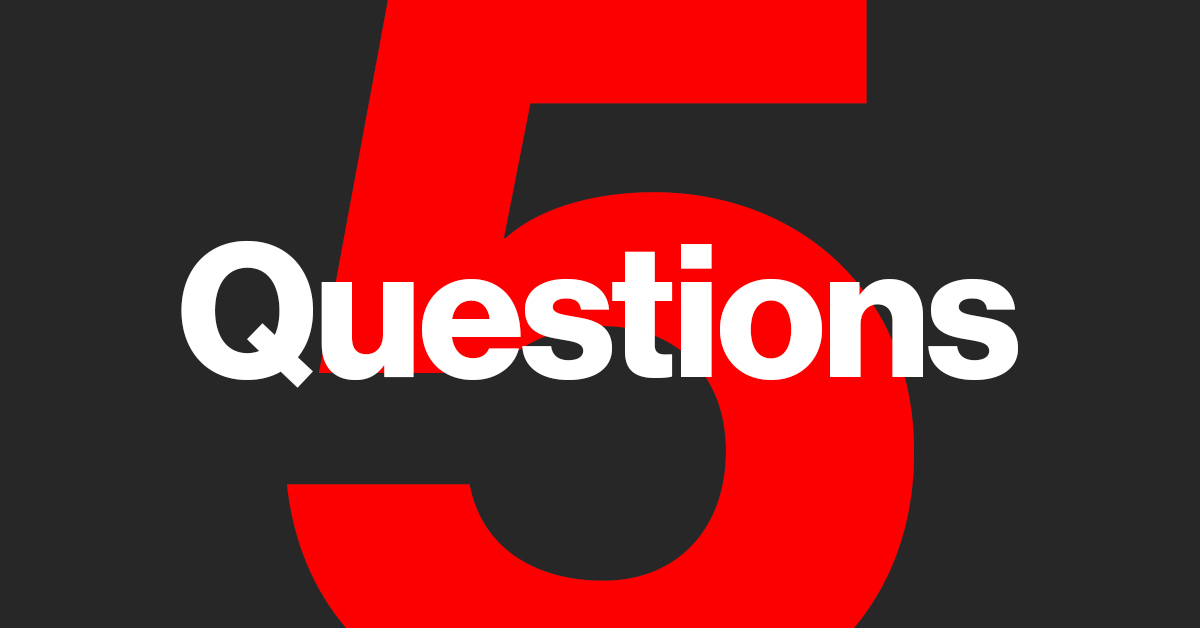 For Daniel Radu, Senior Director of Cloud Engineering and current site director in Romania, there are two days that stand out in his career journey at CrowdStrike: the day the company went public and the day the Romania office hired its 100th employee.
Here Daniel shares more about his journey at CrowdStrike as the first CrowdStrike Romania employee, how he helped establish and develop a center for research, development and innovation in Bucharest, and how the company consistently fulfills its mission to stop breaches. (Hint: CrowdStrike is hiring amazing tech and engineering talent all over Romania!) 
Q. Tell us about what drew you to CrowdStrike and your current role as Senior Director of Engineering.
My friends always say that I've got the mindset of an entrepreneur with a corporate calling. CrowdStrike was a perfect fit for me because I got to be an entrepreneur in a corporate environment — basically an "intrapreneur." It empowered and gave me the freedom to lead the strategic direction in engineering, as an entrepreneur would, while always having the bigger corporate picture in scope. This was the most important aspect for me.
I have always been passionate about cybersecurity, IT, and engineering and immediately resonated with the freshness of CrowdStrike's approach. The strategy that leadership laid out is different from what other companies are doing. As I met with people on the team, I found everyone to be extremely talented, passionate, visionary and dedicated to the mission. It was a straightforward decision for me to want to join. What helped even more was CrowdStrike's commitment to opening a cybersecurity research and development center — a Center of Innovation — in Bucharest. Instead of relocating to the U.S., I was able to stay and hire the best talent here in Romania.
As a Senior Director of Engineering and Leader of the Intel Product Group, our mission is to define the strategy for our intelligence products from an engineering perspective. Collectively, the team has more than 160 years' worth of experience in engineering and working with some of the newest cloud technologies.
Q. How would you describe the CrowdStrike culture, and what is your secret to coordinating a remote team
?
Meaningful projects, trust and autonomy are the three main ingredients in my recipe for coordinating a remote team and empowering them.
CrowdStrike allowed employees to work remotely long before it was common practice or a  necessity because of the COVID-19 pandemic. We trust everyone to give the best results and manage their time effectively while maintaining a healthy work/life balance.
​​The goal is to make sure they have challenging projects and the autonomy to decide and pursue the best solutions to problems. This stimulates initiative and drives them to do their best work. Of course, my role is to offer guidance, but ultimately I let them decide how to carry out their tasks. All team members want to contribute to the company's success, and they like to embrace new technologies, share their knowledge and work together on meaningful projects. 
Q. Your team is still growing. What's one thing you want prospective talent to know about CrowdStrike? 
I always tell candidates to imagine a workplace where they are encouraged and empowered to do what they love most. They have the best technologies at their disposal, and the best know-how from industry experts, all while getting paid for it. 
Engineers who welcome challenges should look at CrowdStrike as a company where they can  become the best version of themselves. Given the vast scale we're working on from a cloud perspective, we have multiple exciting projects around scalability and performance.
Another aspect that's rarely found in Romania is that CrowdStrike is a product company. In the Romanian IT market, a lot of companies follow an outsourcing model, but CrowdStrike has products created by our own engineers. We sell and operate these products, and it is  something we can be proud of. It can be extremely rewarding compared to working on a product that another company delivers. It's a great feeling to have actual ownership and stakes, and to work on something that has your company's name on it.
Q. What are the technical challenges a cloud engineer has at CrowdStrike? Describe the first three months for a new member of your team. 
The first three months are all about learning and integrating with the team. Throughout a new team member's first months at CrowdStrike, you're shadowed by a more experienced colleague so that your integration and learning process can be as smooth as possible. 
Our team develops highly scalable cloud solutions that are designed to process over 1 trillion events per day using Go. A cloud engineer at CrowdStrike will find answers to complex problems by thinking outside the box. For example, imagine an instance in which 1,000 or more customers each make 1,000 requests per second. We have to scale our services to manage that demand while ensuring performance, higher throughput, and the ability to manage more data.
In terms of hiring, we're looking for engineers with strong development backgrounds in any programming language, so that they can learn Go during the onboarding period. They will have access to tutorials, books and training. After the first few months, the engineers are very well prepared to continue their career journey at CrowdStrike.
Q. What does it mean to you that CrowdStrike Romania has grown so much?
It's a great achievement! 
Back in 2018, there were 18 of us, and now we're more than 140 in Romania. I've been with the company for five years, and every day I am determined to do my best and also inspire my team members. At CrowdStrike, we value autonomy — each member of the cloud engineering team, no matter their level, has a say in what we deliver and how we accomplish our goals. Everyone is empowered, and there is always understanding and support for everything we set ourselves to accomplish. And that's really important for my team and me.
Our growth also means a lot to me because CrowdStrike is such a great place to work. Most of all, I like that I work with some of the most talented engineers in the world. Together we're developing cybersecurity solutions that have a real impact. Working from anywhere in Romania or anywhere in the world and still having the same global impact is one of the best feelings ever.
Are you interested in joining our growing team in Romania? Learn more about our culture and browse our job listings to review open positions at CrowdStrike today.

Related Content