Senior Manager of Corporate Sales Justin Wiesen on How His Military Experience Helps Create a High-performing, Sustainable Sales Team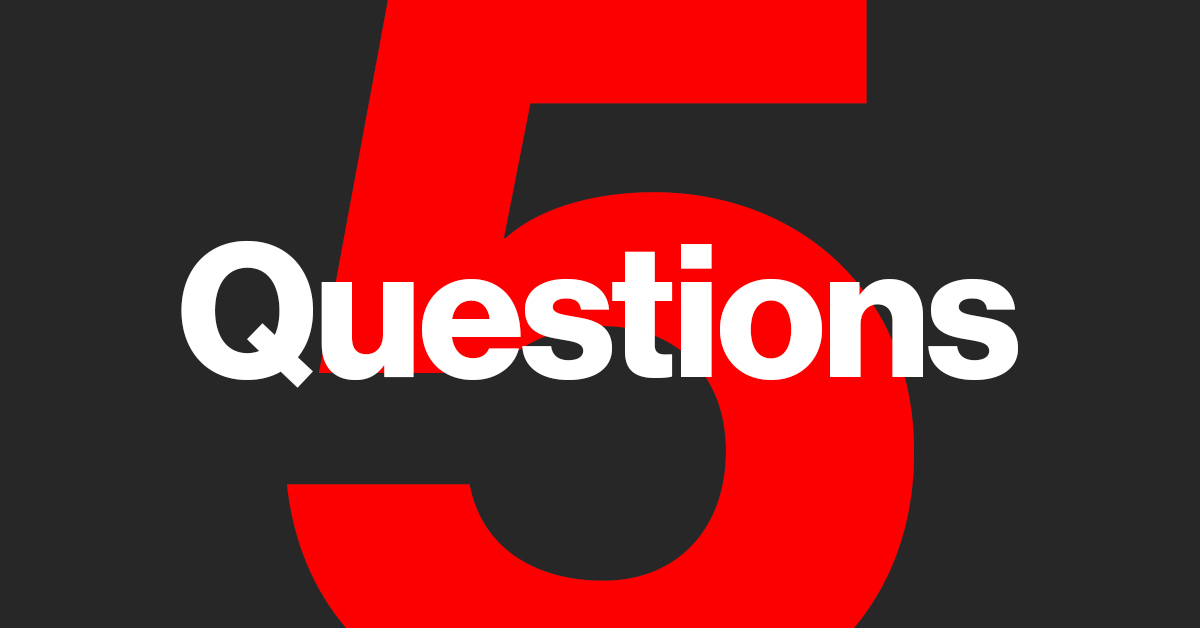 At CrowdStrike, we like to say that we don't have a mission — we're on a mission. Our employees work as one team to stop breaches and make the digital world a safer place to live and work. 
Some of our employees who most fully embody that mission are former members of the military — a group that CrowdStrike actively recruits in a variety of ways. For example, CrowdStrike is proud to partner with organizations such as HireMilitary and American Corporate Partners to assist veterans transitioning out of the military into the civilian sector.  
In honor of Military Appreciation Month, we sat down with Justin Wiesen, senior manager of corporate sales, to talk about how his military training and experience helped prepare him for a career in cybersecurity.
Q. What brought you to CrowdStrike?
Cybersecurity has always been a big passion of mine. I realized that during my time in the military, first as an enlisted soldier and eventually an officer in the Signal Corps, where I was exposed to Signals Intelligence and cybersecurity. I knew right away this was the industry I wanted to work in, and I felt like CrowdStrike was where I could make the most tangible impact. 
What I like about working at CrowdStrike is that we get to sell a best-of-breed product in an essential industry, where the total addressable market is only continuing to grow. Cybersecurity is a board-level concern and an absolute must-have for every company, so the job carries a sense of purpose. In a way, there's a level of altruism in the work, in that we're stopping breaches and helping businesses protect their people, assets and customers. This is a great source of satisfaction and gets me out of bed feeling excited.
Q. What does your role entail?
I manage corporate sales for the U.S. Northeast region. I oversee our team of regional sales reps and help them manage the full sales cycle, from prospecting to qualification to negotiation to closing. My day can involve scheduled one-on-ones with reps, forecasting, joining customer calls and working with our channel partners or our business development organization to continue to help drive business in the region. 
A big part of my job is team enablement. I think of it as creating the lanes but not driving the car — creating a people-first environment for my team. I help make sure that our reps are equipped and prepared to succeed in the field and beyond. I know I've done my job when my team performs well and I can help them take their career to the next level. 
Q. What does "people first" mean to you?
Leaders must put their people first or you won't be able to execute the mission; that's something you learn in the military. "People first" is all about getting the right people on board to achieve the vision. That's absolutely the most essential thing to do as a manager: to identify, recruit, grow and retain top-tier talent. 
Having a motivated team not only makes my job much easier, it also generates better results for the organization. Part of my job as a manager is to figure out each person's "why." People work harder for their own reasons than anyone else's. Once you uncover what's driving their motivation, whether it's recognition, reward, advancement or something else, then you can help create something predictable, sustainable and performing at the highest levels of execution.
I also try to empathize with the team as much as possible and manage each rep as an individual with unique needs and internal drivers. I think this transparency helps set expectations properly and bolster CrowdStrike's "one team, one fight" philosophy. Overall, I feel a sense of duty to help my team succeed, and I've been fortunate enough to coach some truly exceptional talent.  
Q. What's something you've learned at CrowdStrike?
First and foremost, I've learned to constantly evaluate my own performance and development. The level of talent at CrowdStrike is just remarkable across the board. Because the bar is set so high, it creates an environment where people feel motivated, as well as one where they are challenged to grow and up-level their own skills. 
No one at CrowdStrike is satisfied with just a stable job and a paycheck — we want more. Everyone here is about improvement and a growth mindset. I really enjoy that about the CrowdStrike culture — that there is this collective push for continuous improvement among all employees. 
Q. How do you think your time in the military helped prepare you for a career in cybersecurity?
I believe my military experience has been an asset in many ways during my career — not just to me personally but also for my employer. One of my most valuable skills is that I'm able to create a unified vision for a project and map the requisite steps to achieve key objectives. I am constantly trying to find new ways to motivate every member of the team to deliver on that vision. All of these skills — planning, collaboration, motivation, leadership — are things I learned and developed in the military. 
Are you a member of the military interested in a career in cybersecurity? Browse our job listings today.

Related Content