Regional Sales Director Paul Salmon on Creating a Barrier-free Culture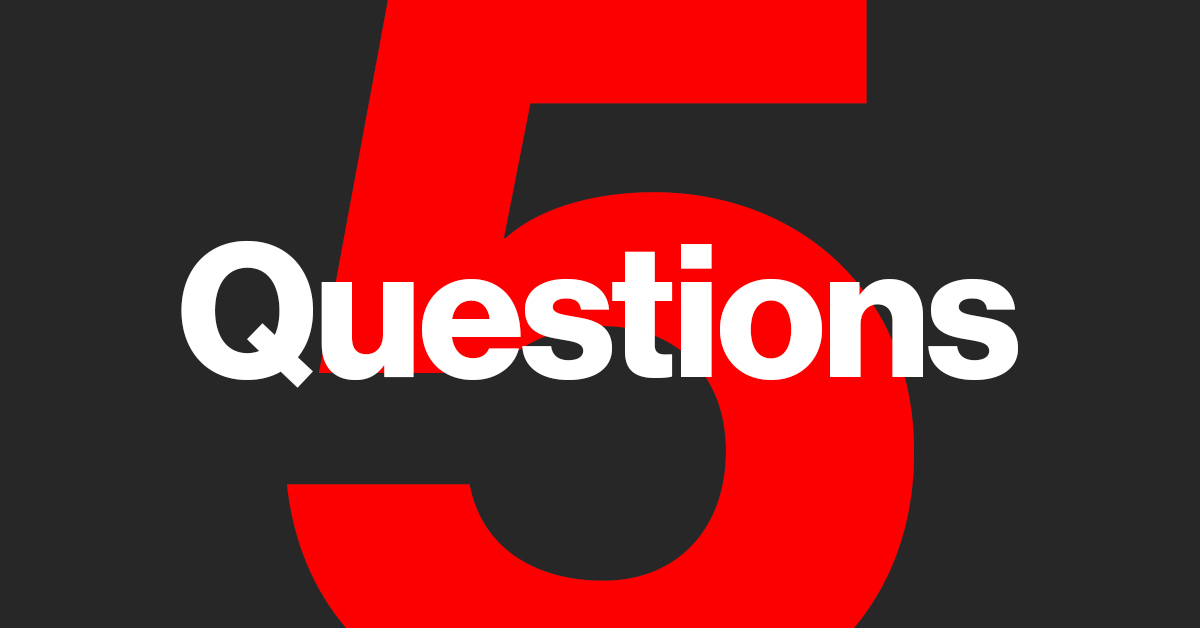 2020 was a tough year for many working professionals around the world. Paul Salmon, regional director of Australia's northern region, was no exception. Newly appointed to his role, Paul needed to oversee the market, double the size of his team and maintain the sales pipeline — all during a global pandemic. 
We sat down with Paul to talk about his first year on the job as regional director and how he is fostering a culture where people are recognized, empowered and celebrated on both a personal and professional level.
Q. Tell me about your role as regional sales director. What does your job entail day to day?
I'm the regional director for our northern business, which is what we call the northern portion of the Australia New Zealand (ANZ) market.  
The most important part of any day is helping my team of sales reps. That can include anything from holding our scheduled one-on-ones to helping them build value proposals that connect to our customers' needs. I also stay active in the market myself. I get out and talk to as many of our customers and partners as possible throughout the week. 
The other side of my job is making sure the business is healthy and primed for growth. This means overseeing forecasting tools and the pipeline growth activities to make sure that we're able to sustain the business.
Q. What are some of the highlights of your time at CrowdStrike so far?
I've got so many high points, it's hard to pick one. Working in sales, some big wins stand out. Winning the first major bank, for example — that was a really big milestone for me and for the company. This is a deal that I started working on in 2016 when we started the business here in Sydney, and it took a huge effort from everyone involved to help them understand that cloud platforms are the future of preventing breaches. The Australian banks had not used cloud for anything, so getting them over the line on using a cloud platform to deliver security was an interesting journey. 
This past year also really stood out to me as it was my first year as regional director. I started the year having to double the size of my team to meet customer demand. We had to build the team in a completely remote way, which is something that we are fully prepared to do as a remote-first organization, but maybe not the way we expected. 
Beyond that, it's really rewarding to watch our whole team work together to hit the overall financial targets set by the business. We're in the process of building our foundation so that we can keep growing. Watching the team deliver has made me proud as a leader. 
Q. What's one of the ways you stay connected as a team even when working remote?
We do little things every couple of weeks. For example, we have an online happy hour. People open a drink at home and we connect via Zoom. 
Some time ago, we started sharing personal stories as a small team. We talked about where we're from, some of the challenges we faced or are going through now, professionally or personally. It's not required, of course, but anyone who wants to share is welcome to. These personal stories blow me away each week. The things people are managing, especially now in a really challenging time. 
Listening to my team talk during these meetings, I realize that there's no barriers in our culture. People have said, "Before working here, no one wanted to know who I am both on a personal level and on a professional level." And I feel like it's just been a breath of fresh air to this organization to have this venue to talk freely, to share these parts of our lives if we want to.
Q. What kind of flexibility does CrowdStrike offer to those who need extra support at this time, or for working parents in particular?
There are lots of things we do on a local and global level that help people have more flexibility and balance. Family and personal time is a priority for leadership, and we set that example and it trickles down to the team.   
My team is pretty diverse. We have a few first-time parents and some older parents too. Our culture reflects that diversity. My team knows that even though we're all busy with full schedules, if they need some time to take a kid to soccer or ballet or to just do something personal for themselves to get balance, that's okay. Take it. The working world, especially in the last 12 months, has made a lot of us rethink the workday. You no longer have to be in an office, at a desk, during a specific time frame to do your best work. 
Q. What advice do you give to people who want to have a career in sales? What do you think is the recipe for success?
Be humble — simple as that. Be humble with your knowledge, be humble with the customer, be humble with prospects. At CrowdStrike, we have the best technology in the market, which is definitely worth educating people about. However, if you're not being humble in the process, the message isn't going to be well-received. Humility is a really big piece of our culture. It's about knowing how good we are, recognizing that we're effectively the best, but also being approachable about it. 
I would also say focus on the basics. Get that foundation of experience, work on those core skills, build a base that you can draw from for the rest of your career. From my point of view, there are two pieces to focus on. I call them the art and the science of the sales process. The art is the EQ, or emotional intelligence — being able to understand and manage emotions so that you can interpret a situation, assess risk and empathize with others. Then there's also the IQ piece, which is more the facts-based intelligence of the job. We work in a technical field, so you must be able to answer questions about how our products work, how the technology differs. 
Some people have both the EQ and the IQ. Some are better at one than the other. To be a good salesperson, you need to develop both sides.  
Are you interested in joining a company that has a barrier-free culture? Browse our job listings to review open positions at CrowdStrike today.
Related Content