Back to Tech Center
How to Use CrowdStrike Dashboards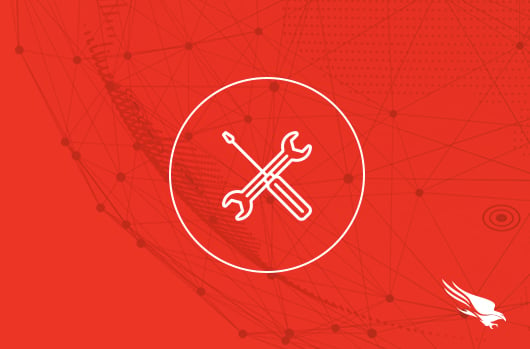 Introduction
Security teams today work together to identify and defend against the massive number of cyberthreats out in the world today.
Manually sifting through all that data may be overwhelming, but by streamlining the views to present meaningful information for each role, it enables increased efficiency and simplifies tasks.
CrowdStrike provides fully customizable dashboards to ensure that the various roles on the security teams are provided with the information that they need. The dashboards go beyond just allowing static prebuilt widgets that can be moved around on a page, but provide customizable data views that enable each individual widget to be tailored for the analyst.
This ensures that each team member can see relevant information quickly and minimizes the time required to remediate any issues identified.
Video
Dashboards for different roles
It's easy to create dashboards for different roles within the organization.
For example, a dashboard for IT administrators allows them to always have an eye on the status of the CrowdStrike Falcon® Sensors within the environment. This enables them to understand if there are any gaps and allows them to remediate any issues.
A SOC Analysts would like to easily see any security threats detected or blocked. Dashboards can even be specialized for other roles, such as executives and vulnerability analysts.
Fully customizable
Widgets can be customized to display just the right data that you need. You can add filters and change the lens with which to view the data, from donut graphs to line charts.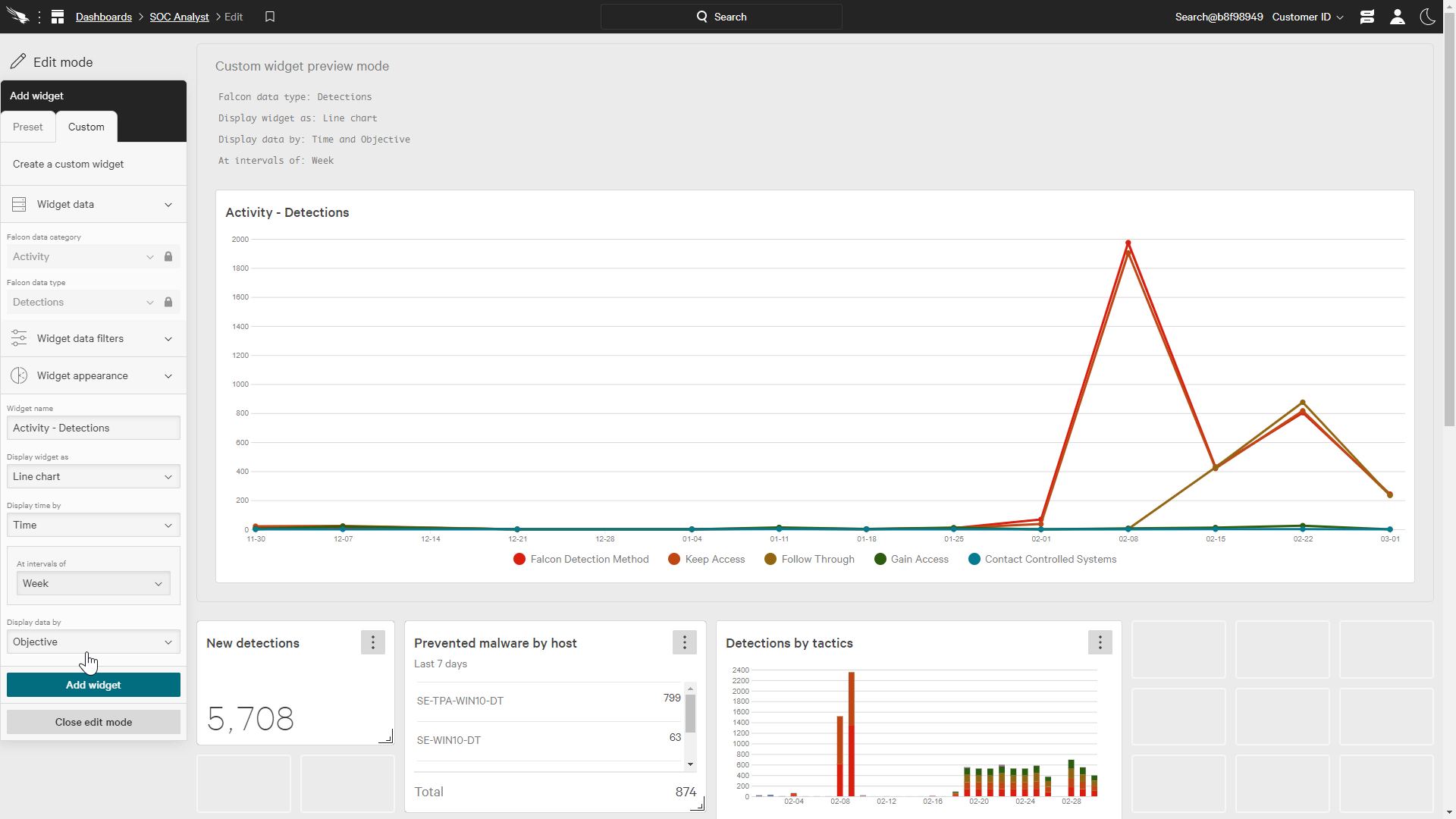 It is also easy to move and resize dashboards to best fit your screen.

Advanced dynamic filtering options
With data from single sources, filters can be applied dynamically to the dashboard. This could help analysts focus on the most important criteria in their hunt for threats.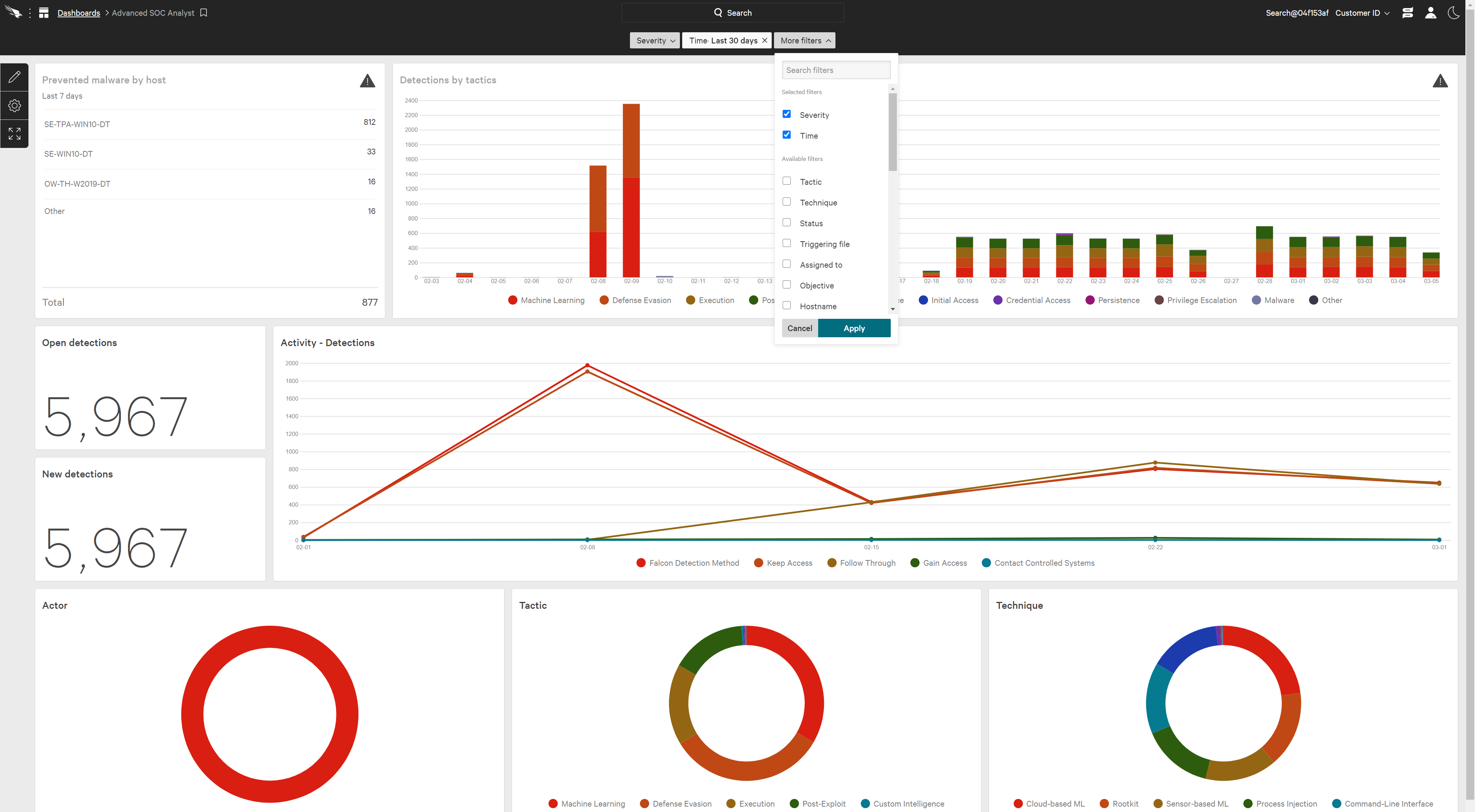 Customized Scheduled Reports
Reported based off dashboards or other data sources can be generated and sent automatically on a specified schedule.
Conclusion
As we can see, CrowdStrike's ability to customize dashboards provide high fidelity views of data for specific roles on the security team. This allows them to cut through the noise and save time while working faster to remediate attacks.
More resources
Related Content