What is Endpoint Protection Software?
Endpoint protection software offers a centralized management system from which security administrators can monitor, protect, and investigate vulnerabilities across all endpoints, including computers, mobile devices, servers and connected devices. Sometimes referred to as an endpoint protection platform (EPP), endpoint protection software is a cybersecurity solution that examines files, processes and system activity for suspicious or malicious indicators.
Endpoint security is a cornerstone of any modern cybersecurity strategy. Given that any device can serve as the entry point for an attack, it is vital to ensure complete, real-time visibility into all endpoints, even when off-network or offline.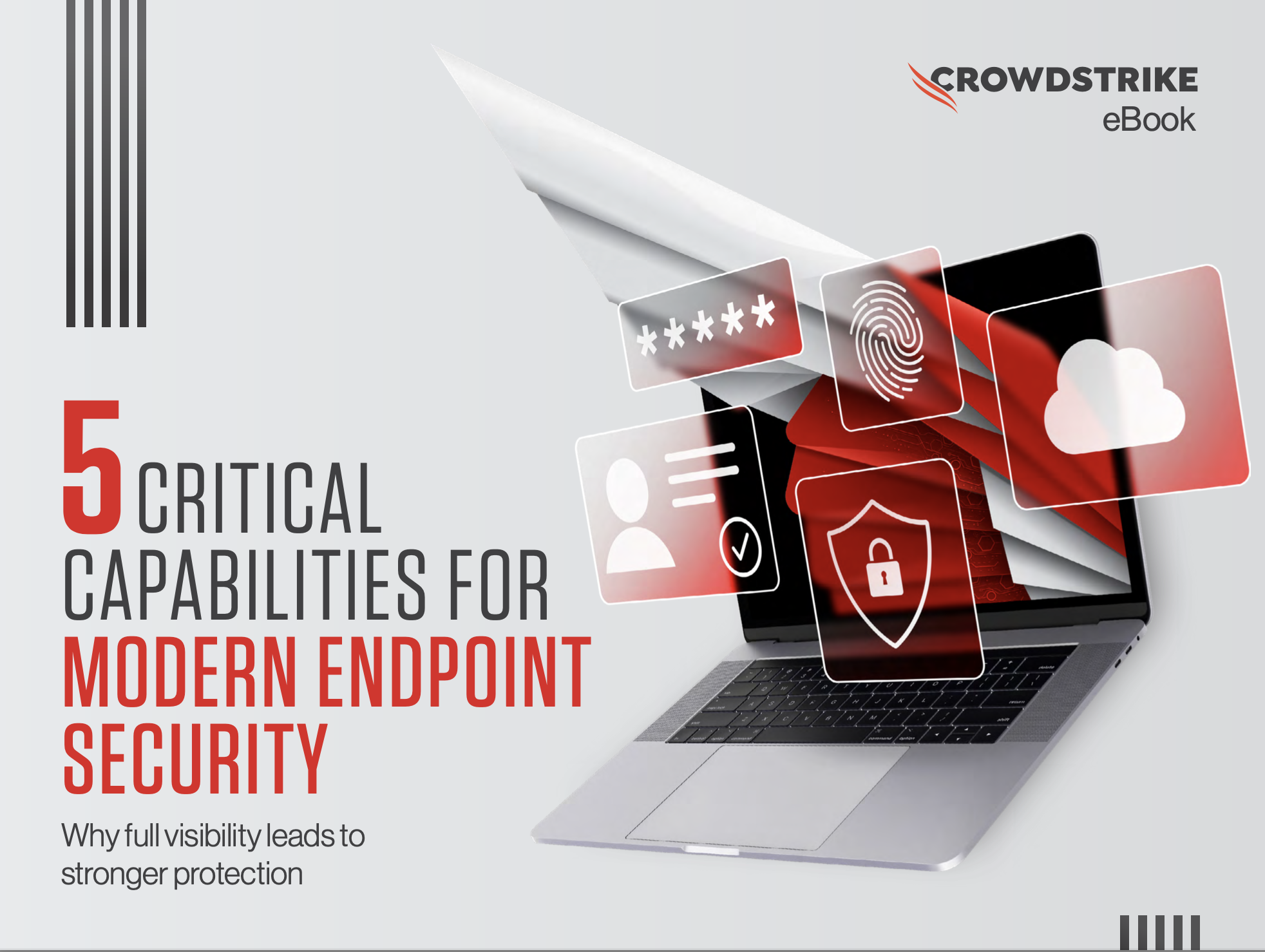 5 CRITICAL CAPABILITIES FOR MODERN ENDPOINT SECURITY

Download this eBook to learn more about the five critical capabilities you need for a modern approach to endpoint security.
Download Now
What are the main Types of Endpoint Protection Solutions?
There are three main types of endpoint security software.
Legacy Endpoint Protection
A traditional, or legacy, endpoint protection approach is an on-premises security framework that operates in conjunction with a locally hosted data center. This approach is essentially a hub and spoke model, wherein the data center acts as the base for the management console to provide security services to endpoints through an agent. This security model can result in limited visibility and silos since administrators typically only manage endpoints within their designated area.
Hybrid Endpoint Protection
The ongoing shift to remote-based work, as well as the growing trend of bring your own device (BYOD) policies has underscored the potential shortcomings of a traditional endpoint protection model. In a hybrid model, cybersecurity solution providers adapted the existing EPP solution, retrofitting it to operate in the cloud. While this typically provides new security capabilities, it does not allow organizations to reap the full benefits of a cloud-native approach.
Cloud-native Endpoint Protection
Cloud-native endpoint protection solutions are built in and for the cloud. In a cloud-based solution, network administrators can remotely monitor and manage all endpoints through a centralized management console and lightweight agent. This protects devices remotely, regardless of whether the device is connected to the network or even the internet. These solutions leverage cloud controls and policies to maximize security performance beyond the traditional perimeter, removing silos and expanding administrator reach.
Endpoint Protection vs. Antivirus Software
Sometimes used interchangeably, endpoint protection software and antivirus software are two distinct solutions.
Endpoint protection software is the overarching solution that protects an endpoint from being breached.
Antivirus software, on the other hand, is a core component within the endpoint protection software that scans for and removes known viruses and malware based on virus signatures. Though certainly an important element within the cybersecurity architecture, antivirus solutions provide only basic protection from known threats; these tools do not use advanced techniques or leverage human threat hunters to identify emerging risks.
What are the Benefits of Endpoint Protection Software?
Endpoint protection software, when integrated in a broader cybersecurity strategy and architecture, provides a baseline of protection for the organization by preventing breaches at the endpoint level. Benefits of endpoint protection software fall into three main categories:
Real-time, End-to-end Visibility
Advanced security software provides continuous raw event recording that enables complete visibility for all networked endpoints through a centralized console. This threat intelligence data can be leveraged by threat hunters to respond to and mitigate security threats.
Improved Threat Detection and Resolution
Intelligent EDR tools, which rely on AI and ML, automatically process billions of events per day, helping the organization prioritize activity and route events to the most appropriate resource. The security software also provides powerful response capabilities that allow the organization to contain infected systems while a full investigation is carried out.
Enhanced Efficiency and Improved Outcomes
With an advanced endpoint protection solution, organizations can improve response times. This, in turn, limits damage, optimizes resources and helps prevent future attacks.