CrowdStrike for MSSPs
CrowdStrike empowers managed security service providers (MSSPs) to stop breaches
Become a Partner
The Challenge
To provide the highest level of security, while streamlining the deployment, configuration and management of endpoint security.
Complexity

The threat landscape is ever-evolving, and attackers are developing sophisticated approaches. This challenge is amplified for MSSPs, which need to efficiently manage multiple customers. MSSPs need tools that detect all types of attacks and enable them to seamlessly respond and manage effectively at scale.

Resources

Implementing and properly configuring endpoint technology tailored to a customer's security needs can be complex and require investment in costly resources. Once deployed, the task of managing alerts and identifying notable incidents for response can be challenging.

Triage and Remediation

Lack of real-time visibility into what is happening can make it difficult for MSSPs to quickly determine the nature and scope of a threat, and properly and immediately respond to an incident.
The Benefits of Falcon for MSSPs
The CrowdStrike® Managed Security Service Partner Program offers MSSPs the power of the CrowdStrike Falcon® platform to deliver an endpoint security solution that provides the highest level of protection for their customers with a solution that is easy to implement and manage.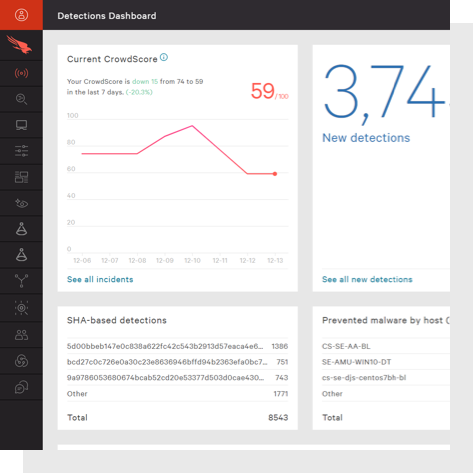 Better Protection
The Falcon platform delivers immediate, effective detection and prevention against all types of attacks — both malware and malware-free — regardless of whether endpoints are online or offline.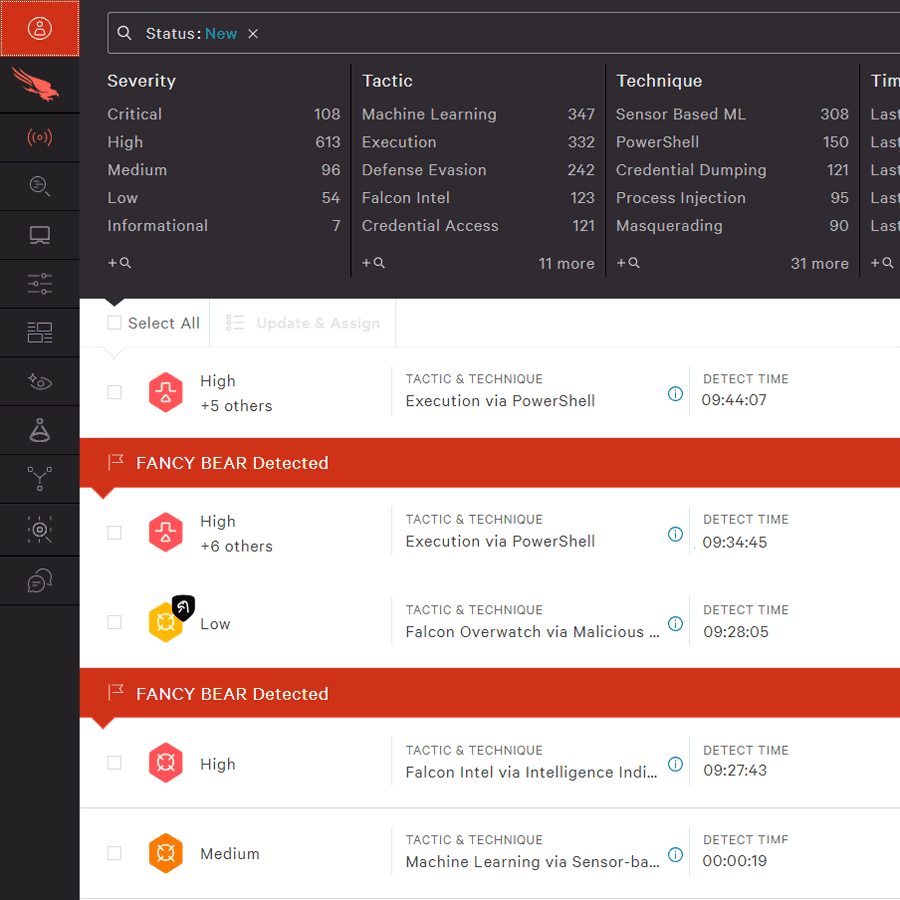 Improved Operational Efficiency
The Falcon cloud-delivered platform is easy to deploy, configure and maintain — all via a single, lightweight agent — allowing MSSPs to seamlessly deliver effective endpoint protection as a service. CrowdStrike capabilities are supported via APIs that are enhanced to support MSSP-focused workflows.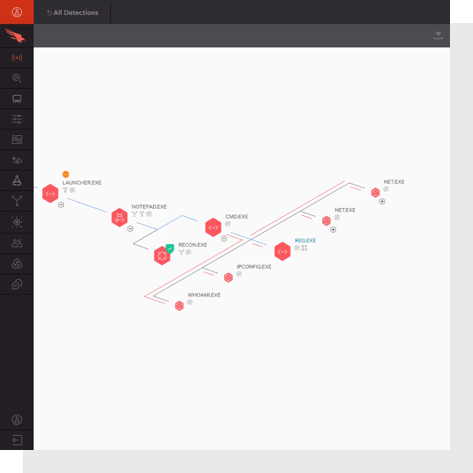 Increased Competitiveness
Differentiate your security offering by partnering with the globally recognized leader in endpoint protection. The Falcon platform allows you to deploy agents in a fraction of the time of traditional solutions, providing aggregated management and threat hunting capabilities, and decreasing your total cost of sale and operations.
The CrowdStrike Approach
The Falcon platform provides a single pane of glass for all machines, operating systems and servers, whether physical, virtual or cloud-hosted. No more juggling multiple dashboards and solutions when dealing with mixed estates.
Increased Visibility

The Falcon platform delivers immediate and effective threat prevention and detection so that you can understand your adversaries and stop them across all of your customer environments. View all data for each customer in a single window with all of the information you need to remediate at your fingertips.

Granular Policy and User Management

A true multi-tenant environment enables seamless on-boarding and provisioning of new customers with granular policies that simplify policy management for your customers. This also applies to policy updates — true parent/child accounts are automatically updated without needing to manage each customer's unique interface.

Unrivaled Security Expertise

Leverage CrowdStrike's leading security analysts and threat hunters without adding headcount to your payroll. The Falcon OverWatch™ team of human experts uses cloud-scale data, custom tools and up-to-the-minute threat intelligence to hunt with unprecedented speed and scale — delivering their findings directly to you.
MSSP Offerings
Choose the Option That Suits You Best
MSSP Protect

Protects against all types of attacks — from commodity malware to sophisticated attacks — with one solution, even when offline, by combining the power of Falcon Prevent™ and Falcon Control and Respond.

MSSP Defend

Adds continuous monitoring to capture endpoint activity so you know exactly what's happening — from a threat on a single endpoint to the threat level of the organization — through Falcon Insight™ endpoint detection and response (EDR).

MSSP Advanced Defend

Expands your team with Falcon OverWatch proactive threat hunting, serving as a seamless extension of your team — and minimizing overhead, complexity and cost.
| | MSSP Protect | MSSP Defend | MSSP Advanced Defend |
| --- | --- | --- | --- |
| FALCON PREVENT | | | |
| FALCON CONTROL AND RESPOND | | | |
| FALCON INSIGHT | | | |
| FALCON OVERWATCH | | | |
| Optional Module Add-ons | | | |