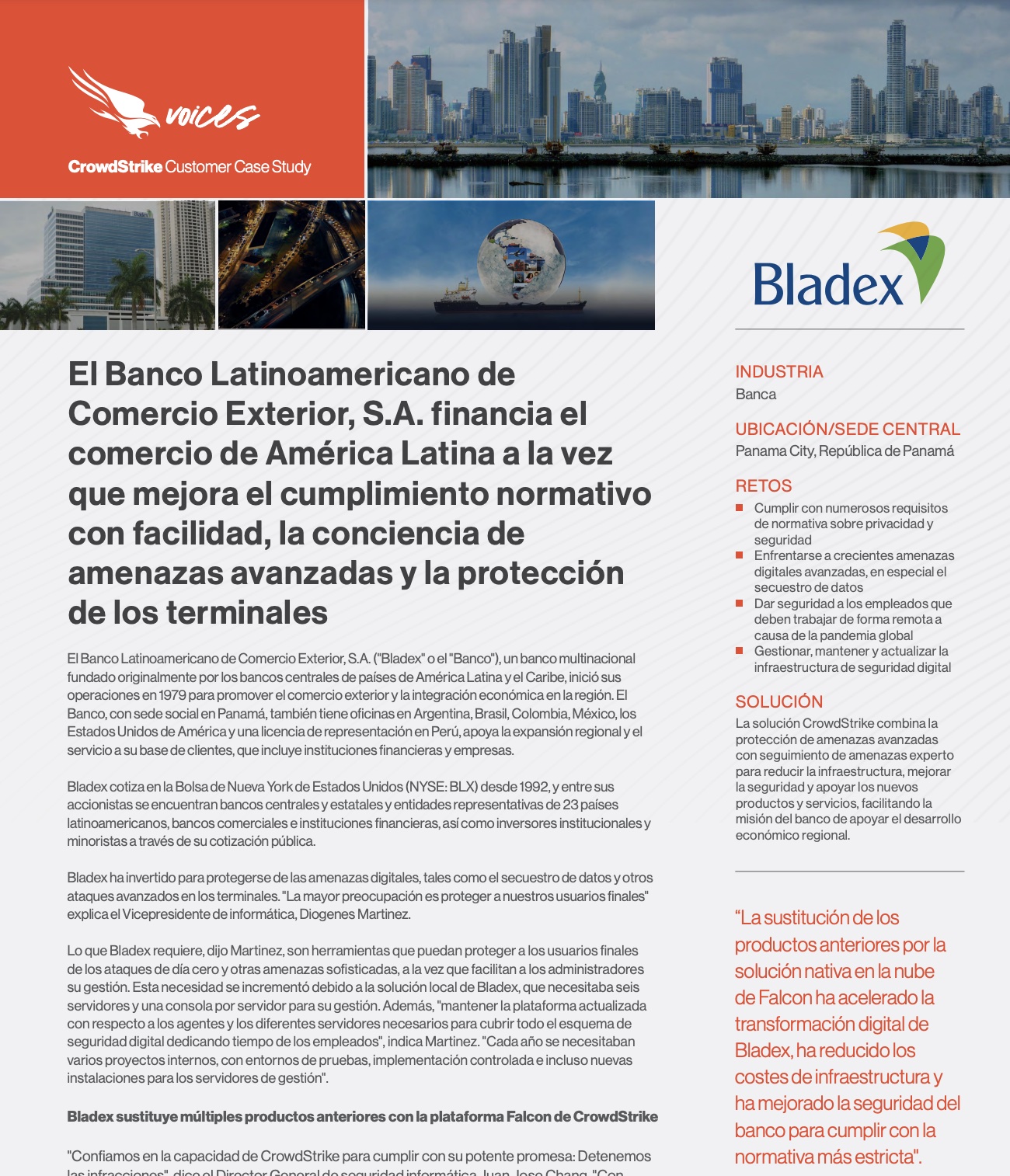 Caso de Estudio: Bladex
El Banco Latinoamericano de Comercio Exterior, S.A. ("Bladex" o el "Banco"), un banco multinacional fundado originalmente por los bancos centrales de países de América Latina y el Caribe, inició sus operaciones en 1979 para promover el comercio exterior y la integración económica en la región. El Banco, con sede social en Panamá, también tiene oficinas en Argentina, Brasil, Colombia, México, los Estados Unidos de América y una licencia de representación en Perú, apoya la expansión regional y el servicio a su base de clientes, que incluye instituciones financieras y empresas.
Bladex ha invertido para protegerse de las amenazas digitales, tales como el secuestro de datos y otros ataques avanzados en los terminales.
"La sustitución de los productos anteriores por la solución nativa en la nube de Falcon ha acelerado la transformación digital de Bladex, ha reducido los costes de infraestructura y ha mejorado la seguridad del banco para cumplir con la normativa más estricta". Juan Jose Chang, Director General de seguridad de la información, Bladex
Discover More at our

Resource Center
For technical information on installation, policy configuration and more, please visit the CrowdStrike Tech Center.
Visit the Tech Center