Akamai Partner Solution Brief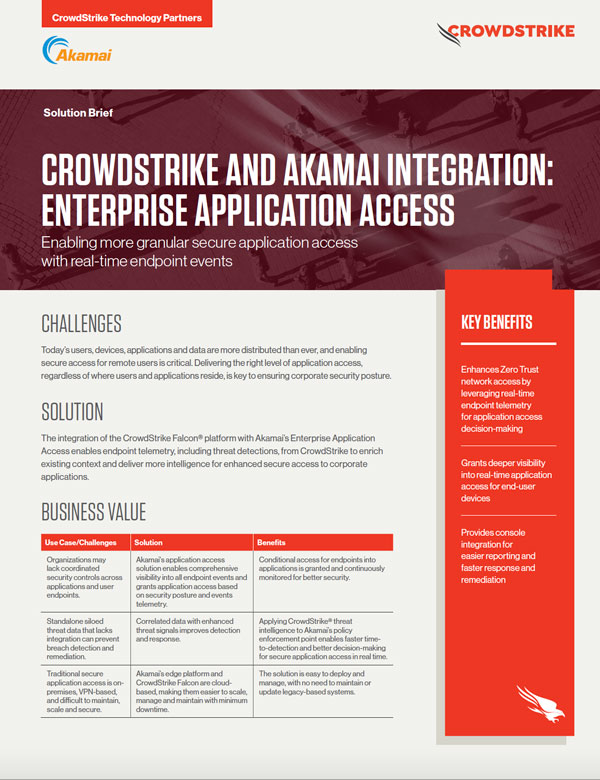 Enabling more granular secure application access with real-time endpoint events
CHALLENGES
Today's users, devices, applications and data are more distributed than ever, and enabling secure access for remote users is critical. Delivering the right level of application access, regardless of where users and applications reside, is key to ensuring corporate security posture.
SOLUTION
The integration of the CrowdStrike Falcon® platform with Akamai's Enterprise Application Access enables endpoint telemetry, including threat detections, from CrowdStrike to enrich existing context and deliver more intelligence for enhanced secure access to corporate applications.
Discover More at our

Resource Center
For technical information on installation, policy configuration and more, please visit the CrowdStrike Tech Center.
Visit the Tech Center