CrowdStrike University CST 351: Course Syllabus Data Sheet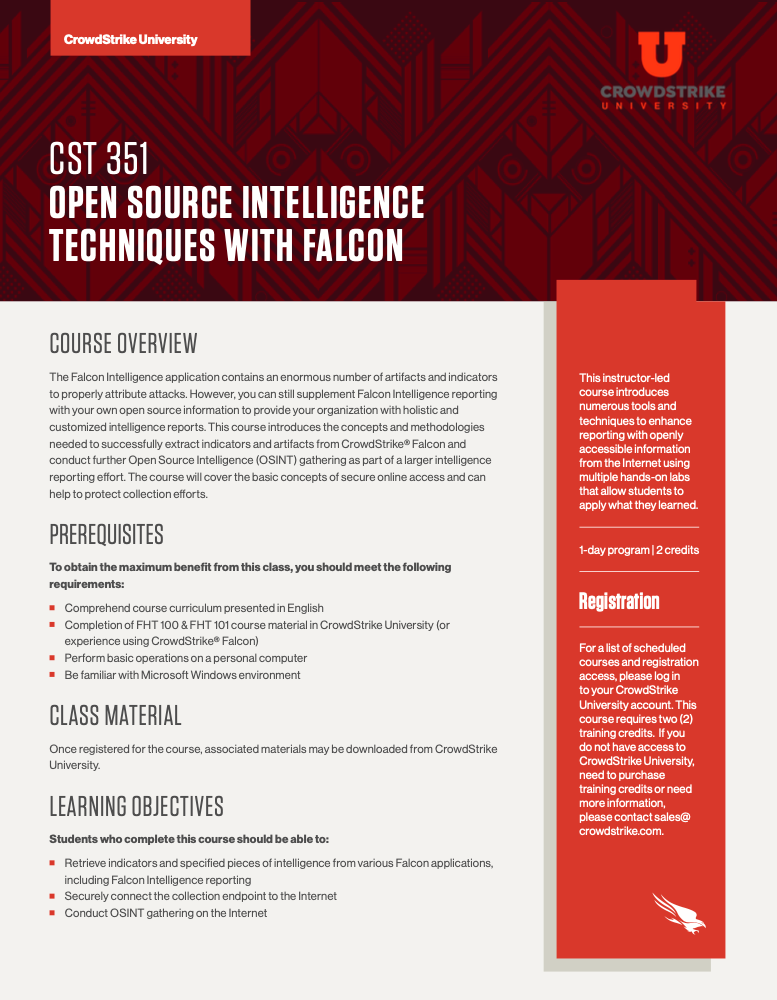 The Falcon Intelligence application contains an enormous number of artifacts and indicators to properly attribute attacks. However, you can still supplement Falcon Intelligence reporting with your own open source information to provide your organization with holistic and customized intelligence reports. This one-day instructor-led course introduces the concepts and methodologies needed to successfully extract indicators and artifacts from the CrowdStrike Falcon application and conduct further Open Source Intelligence (OSINT) gathering as part of a larger intelligence reporting effort. It will offer hands-on training that will cover the basic concepts of secure online access and can help you protect your collection efforts.
Download the course syllabus now!
Discover More at our

Resource Center
For technical information on installation, policy configuration and more, please visit the CrowdStrike Tech Center.
Visit the Tech Center