Echelon IR Plan Development Data Sheet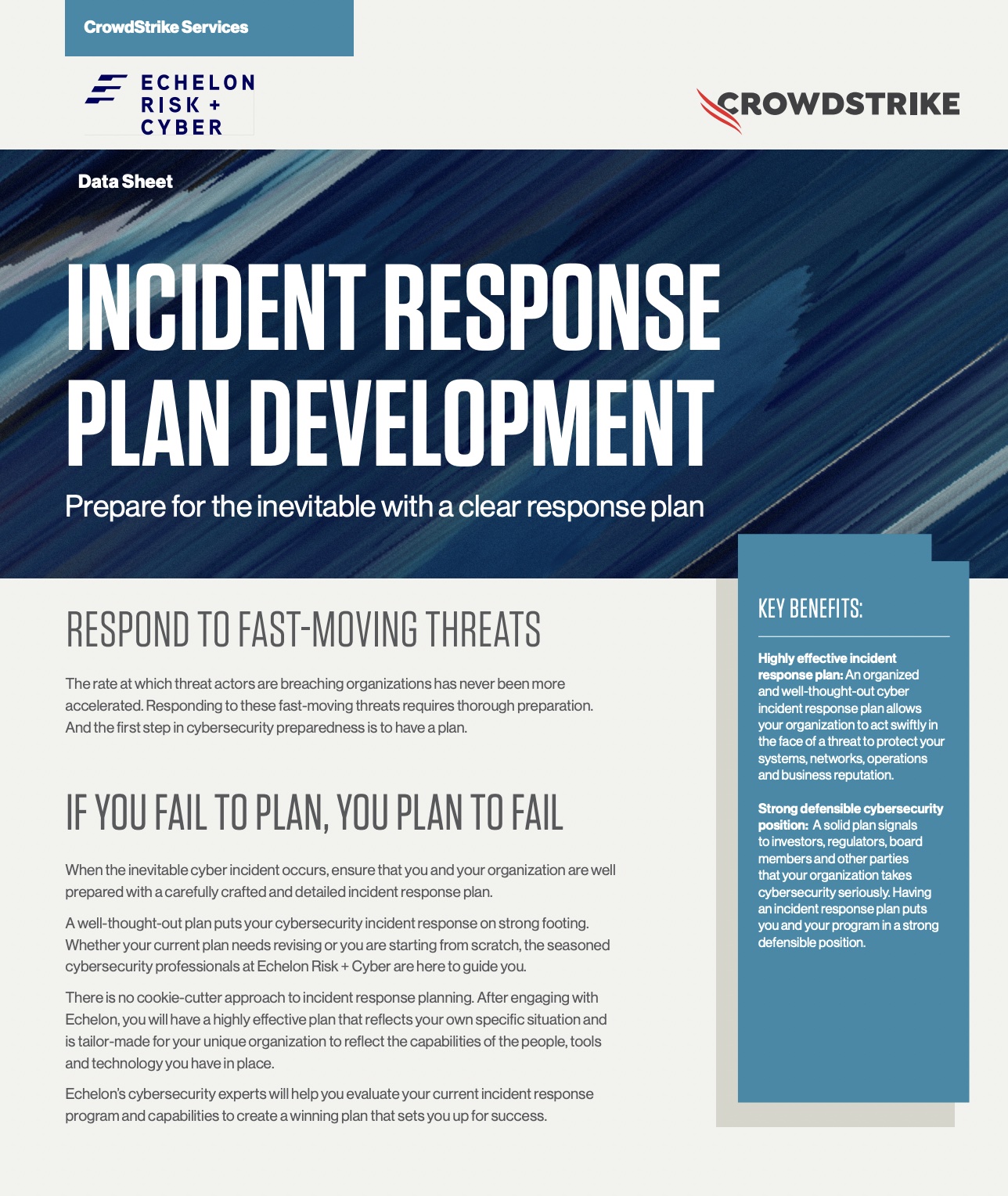 Incident Response Plan Development
Incident response plan development is a partner-delivered service from Echelon Risk + Cyber to develop a tailored incident response plan that readies your team for cyber resilience. Using a proven and effective incident response capability maturity model, we have meaningful conversations with your team to take stock of your core capabilities and create incident response plans that typically include the following sections:
Roles & Responsibilities
Severity Levels
Incident Handling Process
Incident Handlers
Preparation
Committees & Teams
Detection
Third Party Contacts
Containment
Incident Categories & Classification
Eradication & Recovery
Exercise & Testing Program
Post-Incident Activities
Internal & External Communications
To find out more about this partner-delivered service, download the data sheet.
Discover More at our

Resource Center
For technical information on installation, policy configuration and more, please visit the CrowdStrike Tech Center.
Visit the Tech Center