Falcon Flight Control: Managing Security at Scale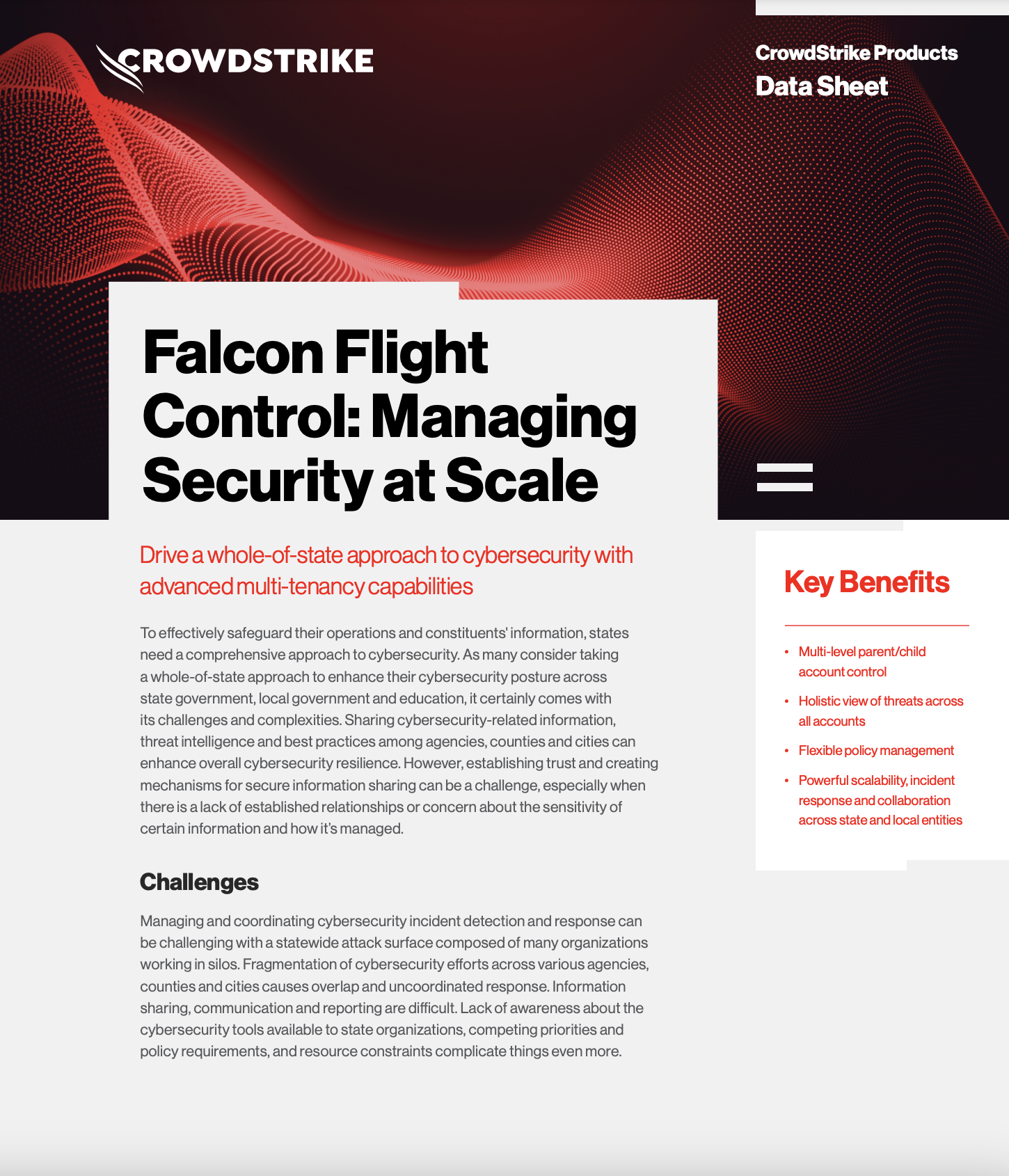 Drive a whole-of-state approach to cybersecurity with advanced multi-tenancy capabilities
Download this data sheet to learn about the powerful Flight Control feature included with CrowdStrike Falcon® Insight XDR, the world's leading AI-powered platform.
This data sheet outlines the key benefits of the CrowdStrike Falcon® Flight Control feature and how it enables a whole-of-state approach to cybersecurity, offering enhanced visibility, control and protection across diverse environments at the state level but still allowing local entities to maintain control of their own environment.
Falcon Flight Control empowers governments to extend support to local counties, cities, municipalities and school systems across the state.
Key Benefits
Multi-level parent/child account control
Holistic view of threats across all accounts
Flexible policy management
Powerful scalability, incident response and collaboration across state and local entities
Stop breaches with pioneering detection and response across all key attack surfaces, and work together across state organizations.
Discover More at our

Resource Center
For technical information on installation, policy configuration and more, please visit the CrowdStrike Tech Center.
Visit the Tech Center