Falcon Insight & Verizon Cyber Risk Monitoring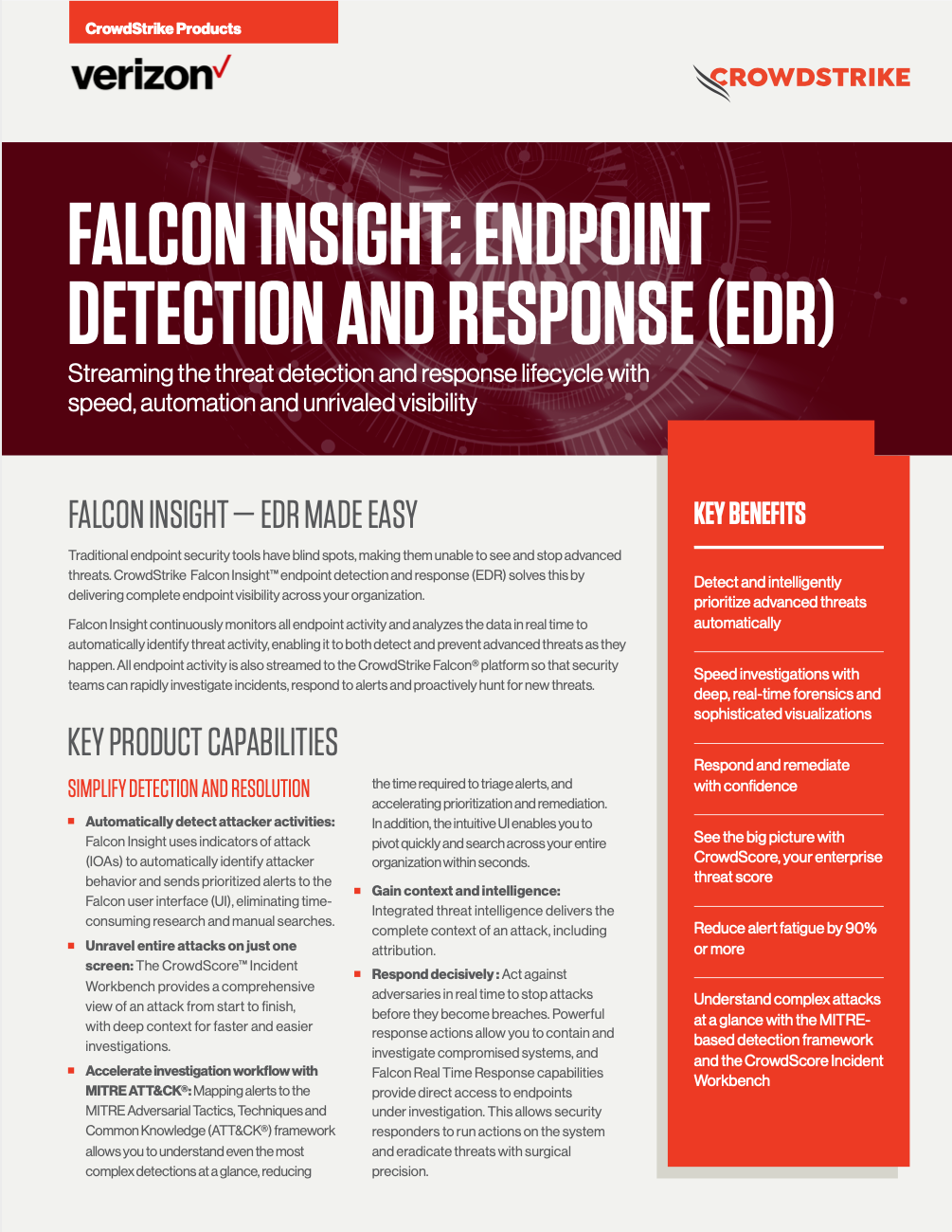 Attacks can come from all directions, carrying with them the potential for significant financial and operational harm. The proliferation of these attacks make having a multi-layered cybersecurity program paramount. However, organizations often lack insight into how they are being targeted and where their potential risk lies. These blind spots allow for adversaries to take a foothold and spread laterally within an organization.
Leverage Verizon's Cyber Risk Monitoring and Falcon Insight to gain enhanced threat insight. This combination provides a more complete picture of cyber risk and increases your organization's security posture.
Download the Solution Brief to learn more.
Discover More at our

Resource Center
For technical information on installation, policy configuration and more, please visit the CrowdStrike Tech Center.
Visit the Tech Center