Why Falcon Long Term Repository Solution Brief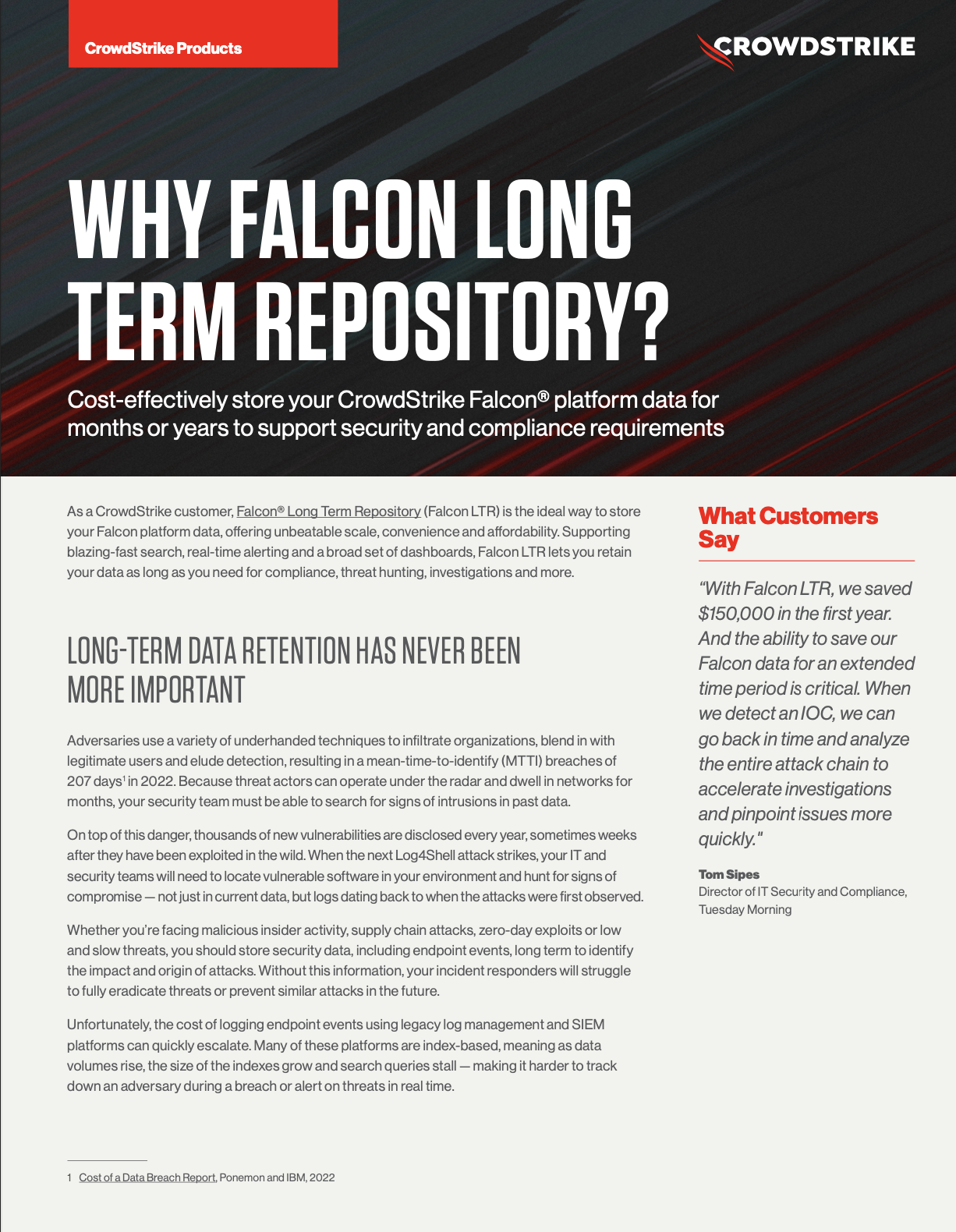 Long-term data retention has never been more important. Learn why CrowdStrike Falcon® Long Term Repository (LTR) is the ideal way to store your CrowdStrike Falcon® platform data, offering unbeatable scale, convenience and affordability. Supporting blazing-fast search, real-time alerting and a broad set of dashboards, Falcon LTR lets you retain your data for months or years to address security and compliance requirements.
Discover More at our

Resource Center
For technical information on installation, policy configuration and more, please visit the CrowdStrike Tech Center.
Visit the Tech Center