Perception Point Solution Brief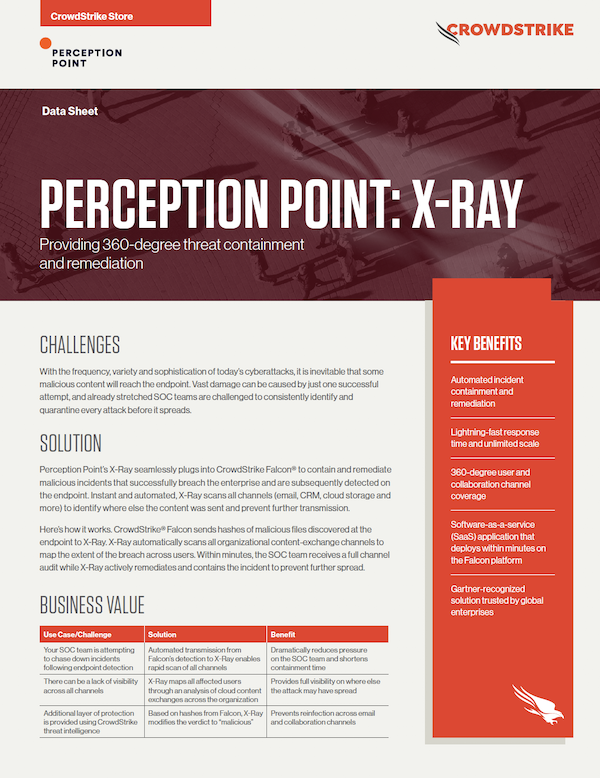 Providing 360-degree threat containment and remediation
Perception Point's X-Ray seamlessly plugs into CrowdStrike Falcon® to contain and remediate malicious incidents that successfully breach the enterprise and are subsequently detected on the endpoint. Instant and automated, X-Ray scans all channels (email, CRM, cloud storage and more) to identify where else the content was sent and prevent further transmission.
Here's how it works. CrowdStrike® Falcon sends hashes of malicious files discovered at the endpoint to X-Ray. X-Ray automatically scans all organizational content-exchange channels to map the extent of the breach across users. Within minutes, the SOC team receives a full channel audit while X-Ray actively remediates and contains the incident to prevent further spread.
Discover More at our

Resource Center
For technical information on installation, policy configuration and more, please visit the CrowdStrike Tech Center.
Visit the Tech Center