Tines Data Sheet: Advanced Security Automation and Response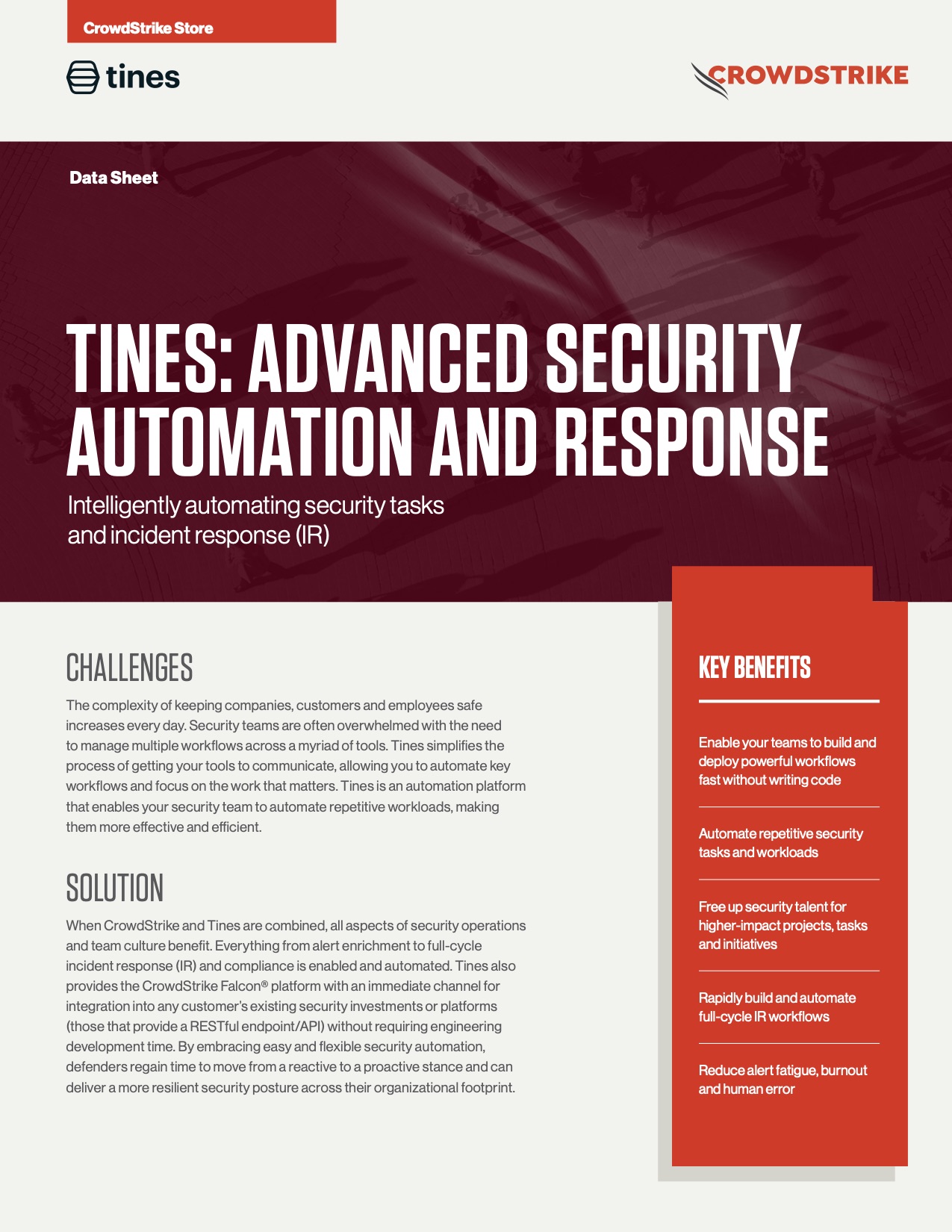 Automate security tasks and incident response
The complexity of keeping companies, customers and employees safe increases every day. Security teams are often overwhelmed with the need to manage multiple workflows across a myriad of tools. Tines simplifies the process of getting your tools to communicate, allowing you to automate key workflows and focus on the work that matters. Tines is an automation platform that enables your security team to automate repetitive workloads, making them more effective and efficient.
When CrowdStrike and Tines are combined, all aspects of security operations and team culture benefit. Everything from alert enrichment to full-cycle incident response (IR) and compliance is enabled and automated. Tines also provides the CrowdStrike Falcon®️ platform with an immediate channel for integration into any customer's existing security investments or platforms (those that provide a RESTful endpoint/API) without requiring engineering development time. By embracing easy and flexible security automation, defenders regain time to move from a reactive to a proactive stance and can deliver a more resilient security posture across their organizational footprint.
Discover More at our

Resource Center
For technical information on installation, policy configuration and more, please visit the CrowdStrike Tech Center.
Visit the Tech Center