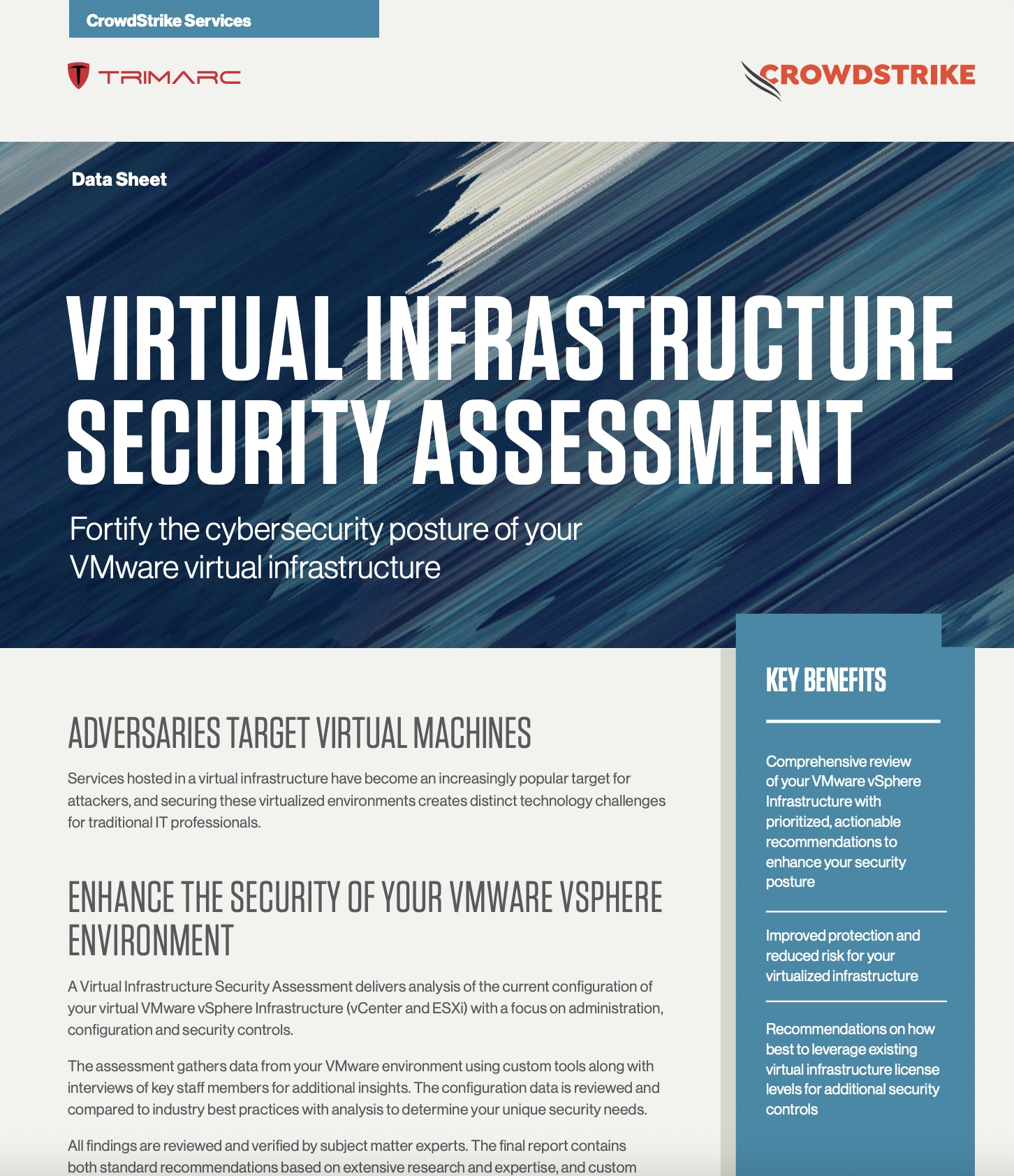 Virtual Infrastructure Security Assessment
The Virtual Infrastructure Security Assessment is a partner-delivered service from Trimarc to analyze the current configuration of your virtual VMware vSphere Infrastructure. The assessment includes a review of your:
Host Configuration
Group Policy Administration and Management
Network Configuration
Virtual Machine Management
Audit Logging and Alerting
Security Controls
To find out more about this partner-delivered service, download the data sheet.
Discover More at our

Resource Center
For technical information on installation, policy configuration and more, please visit the CrowdStrike Tech Center.
Visit the Tech Center