Vectra Technology Partner Solution Brief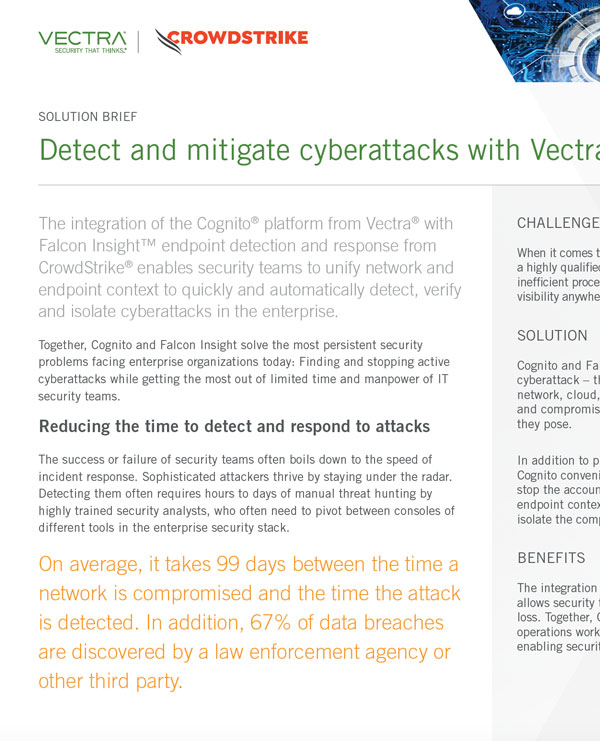 Detect and mitigate cyberattacks with Vectra and CrowdStrike
The integration of the Cognito™ platform from Vectra® with Falcon Insight™ endpoint detection and response from CrowdStrike® enables security teams to unify network and endpoint context to quickly detect, verify and isolate cyberattacks in the enterprise.
Together, Cognito and Falcon Insight solve the most persistent security problems facing enterprise organizations today: Finding and stopping active cyberattacks while getting the most out of limited time and manpower of IT security teams.
Discover More at our

Resource Center
For technical information on installation, policy configuration and more, please visit the CrowdStrike Tech Center.
Visit the Tech Center