CrowdStrike Falcon® Test Drive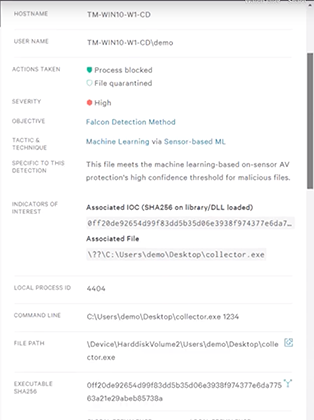 Get Started Today
Request access to our virtual test environment
To get started with CrowdStrike Falcon®, please provide your business contact information. Personal email addresses like Yahoo! and Gmail are not accepted. Once your participation is confirmed, you will receive access to your own test drive environment
Get hands-on experience with the CrowdStrike Falcon® 30-Day Test Drive
Now you can understand the full advantages of the Falcon platform without deploying it in your environment, by taking a test drive in the CrowdStrike virtual environment. During this test, you will be able to walk through various scenarios that directly mimic the real-life techniques used by adversaries every day. This 30-day test drive will show you the full capabilities of the powerful CrowdStrike Falcon® platform and how it detects and prevents the most sophisticated and stealthiest attacks.
Deploy the CrowdStrike Falcon® Sensor in our controlled cloud environment so you can experience how quickly and easily you will be able to deploy CrowdStrike Falcon® in your organization's environment.
Learn how CrowdStrike Falcon® Machine Learning protects you from ransomware and how behavioral protections can help with unknown malware.
Complete an entire advanced attack scenario — from exploiting a vulnerable machine and performing reconnaissance to establishing persistence. Get full visibility into each attack step and see how you could have stopped the breach in your own environment.
See the detailed visibility CrowdStrike Falcon® provides across even the largest and most distributed environments.
Dive into granular hunting with CrowdStrike Falcon® – get a glimpse into the hundreds of searches that can be performed and the level of detail that makes Incident Response a breeze.
Discover More at our

Resource Center
For technical information on installation, policy configuration and more, please visit the CrowdStrike Tech Center.
Visit the Tech Center