CrowdStrike Solutions for Healthcare Organizations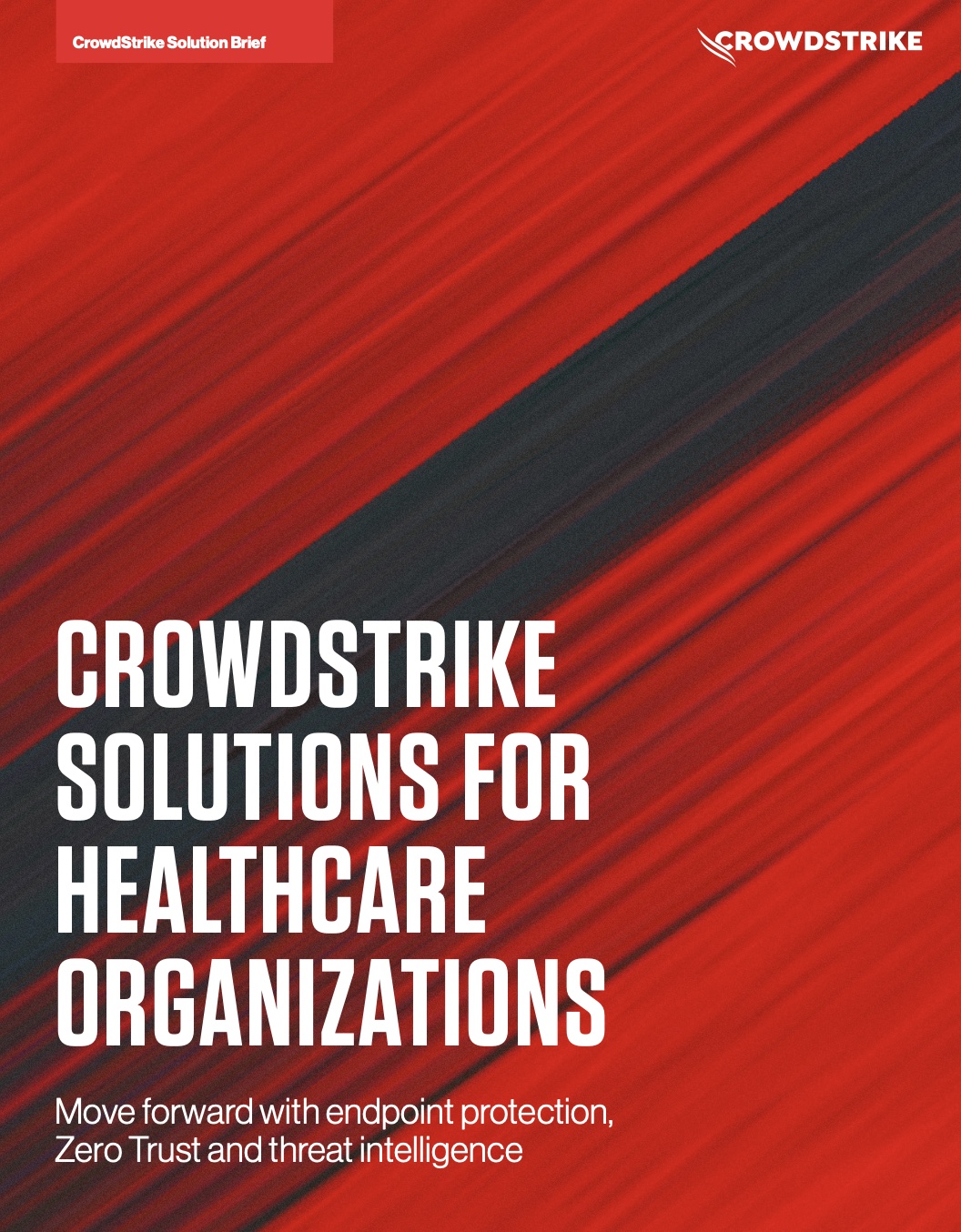 Healthcare organizations today increasingly depend on new, interconnected solutions to deliver quality care to more patients — for example, by integrating with clinical partners and third party service providers. Meanwhile, many of these organizations rely on legacy antivirus (AV) products that are increasingly vulnerable to adversaries trying to compromise protected health information (PHI).
Read this solution brief to learn how the CrowdStrike Falcon® platform enables healthcare organizations to defend against modern threats to protect their organizations vital data, as well as patients.
Discover More at our

Resource Center
For technical information on installation, policy configuration and more, please visit the CrowdStrike Tech Center.
Visit the Tech Center