Falcon Complete Managed Detection and Response Casebook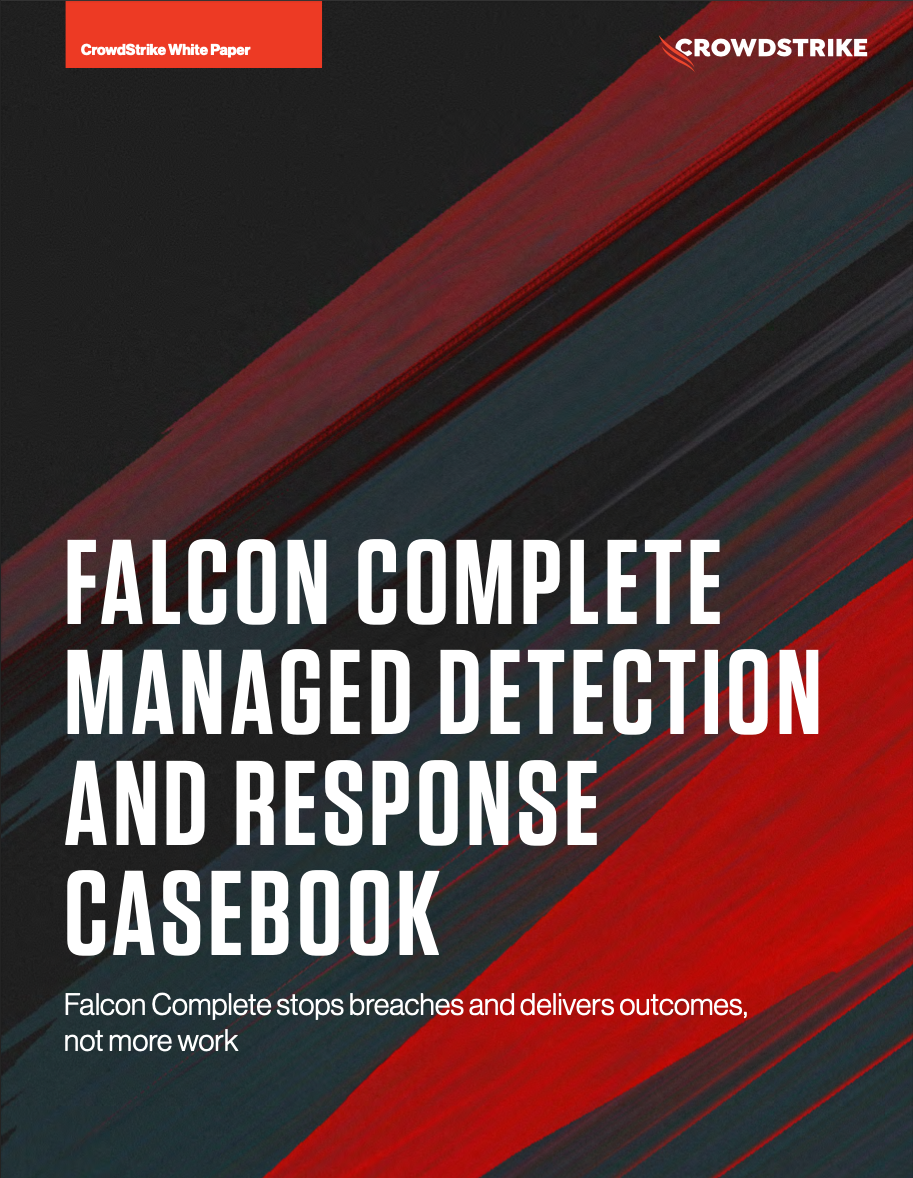 Falcon Complete stops breaches and delivers outcomes, not more work
Many organizations today are turning to managed detection and response (MDR) services to augment their teams' efforts in combating the rapidly evolving threat landscape. To do it effectively, you need an MDR service that can evolve in response to the threat landscape and is committed to delivering successful outcomes rather than service-level agreements (SLAs) and homework for their customers. From Day One, the CrowdStrike Falcon® Complete™ team has focused on the mission of stopping breaches through full solution management, hands-on remediation and adversary eradication–rather than handing off the responsibility to overburdened security teams to run the last mile.
This incident report casebook demonstrates the power of Falcon Complete's combination of people, process and technology in efficiently and effectively eradicating threats. Download this white paper for three incident case studies that showcase:
Why Falcon Complete is a highly effective solution for organizations of all sizes
How CrowdStrike's team can augment your in-house team to eradicate threats in minutes
How to reduce cybersecurity risk and unlock cost savings
Discover More at our

Resource Center
For technical information on installation, policy configuration and more, please visit the CrowdStrike Tech Center.
Visit the Tech Center