Identity & Security: Addressing the Modern Threat Landscape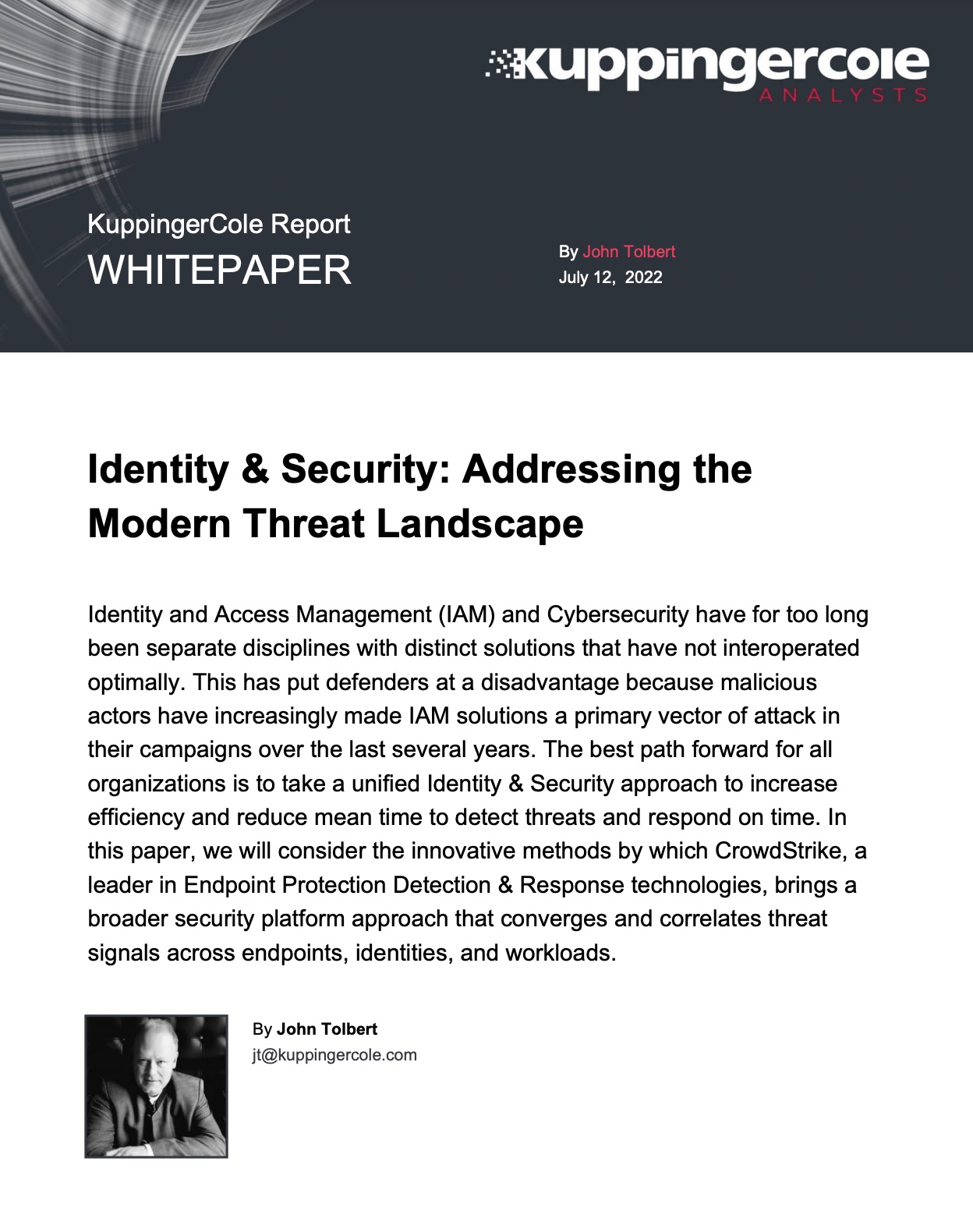 IAM and cybersecurity have evolved as separate disciplines over the years with different teams/toolsets putting defenders at a disadvantage and enabling adversaries to use these gaps to attack the IAM infrastructure itself according to John Tolbert, lead analyst from KuppingerCole. In this analyst paper, Tolbert makes the case as to why a unified security and identity approach is necessary to deter malicious actors. According to Tolbert, the most effective solutions intelligently monitor identity and security events simultaneously and continuously, correlating items that may not seem threatening if viewed individually.
Tolbert also describes the innovative value proposition of Falcon Identity Protection by CrowdStrike, a leader in EDR technologies, that provides a broad security platform approach converging and correlating threat signals across endpoints, identities, and workloads.
Discover More at our

Resource Center
For technical information on installation, policy configuration and more, please visit the CrowdStrike Tech Center.
Visit the Tech Center