Modern Adversaries and Evasion Techniques: Why Legacy AV is an Easy Target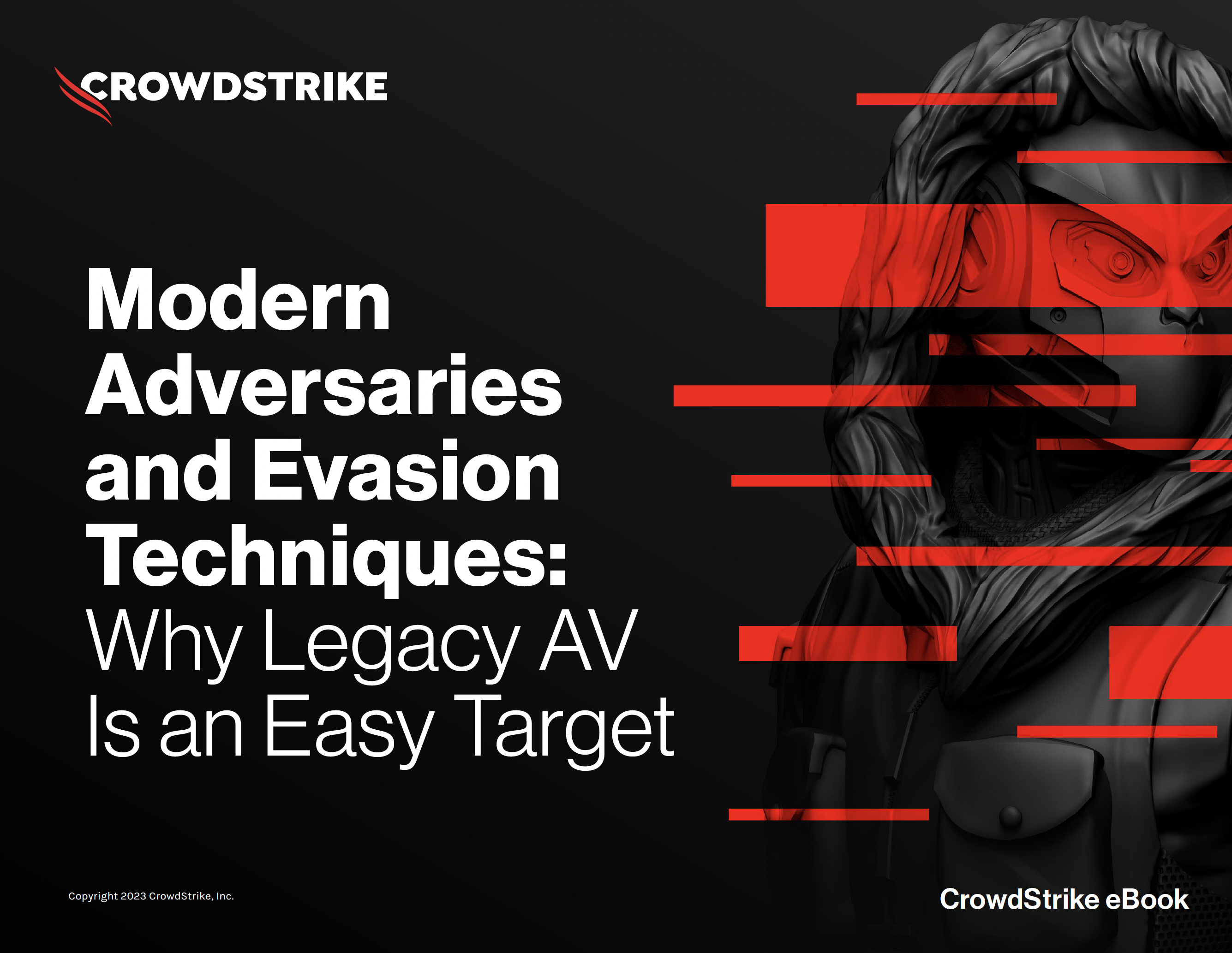 eBook
86% of eCrime actors use evasion techniques to bypass AV software
While legacy AV solutions do their job to a certain extent, adversaries have evolved to evade those solutions. Injecting code into processes and subverting trust controls are only a couple of the evasion techniques that adversaries are successfully using. Fueled by our threat intelligence, our recent eBook provides you insights on actual evasion use cases. 
Download the eBook to: 
Learn about 7 defense evasion techniques that legacy AV can't stop 

Meet adversaries like MALLARD SPIDER, SCATTERED SPIDER and more who had success using evasion techniques
Gain insights from these use cases, like what they did and when, and what can help the situation

"I was a McAfee customer for 20 years before switching. It was like night and day, where McAfee is old technology, and CrowdStrike Falcon is new technology. … There is a really big difference."
– Peer Spot Review
Discover More at our

Resource Center
For technical information on installation, policy configuration and more, please visit the CrowdStrike Tech Center.
Visit the Tech Center