Proactive, Resilient Cybersecurity for Healthcare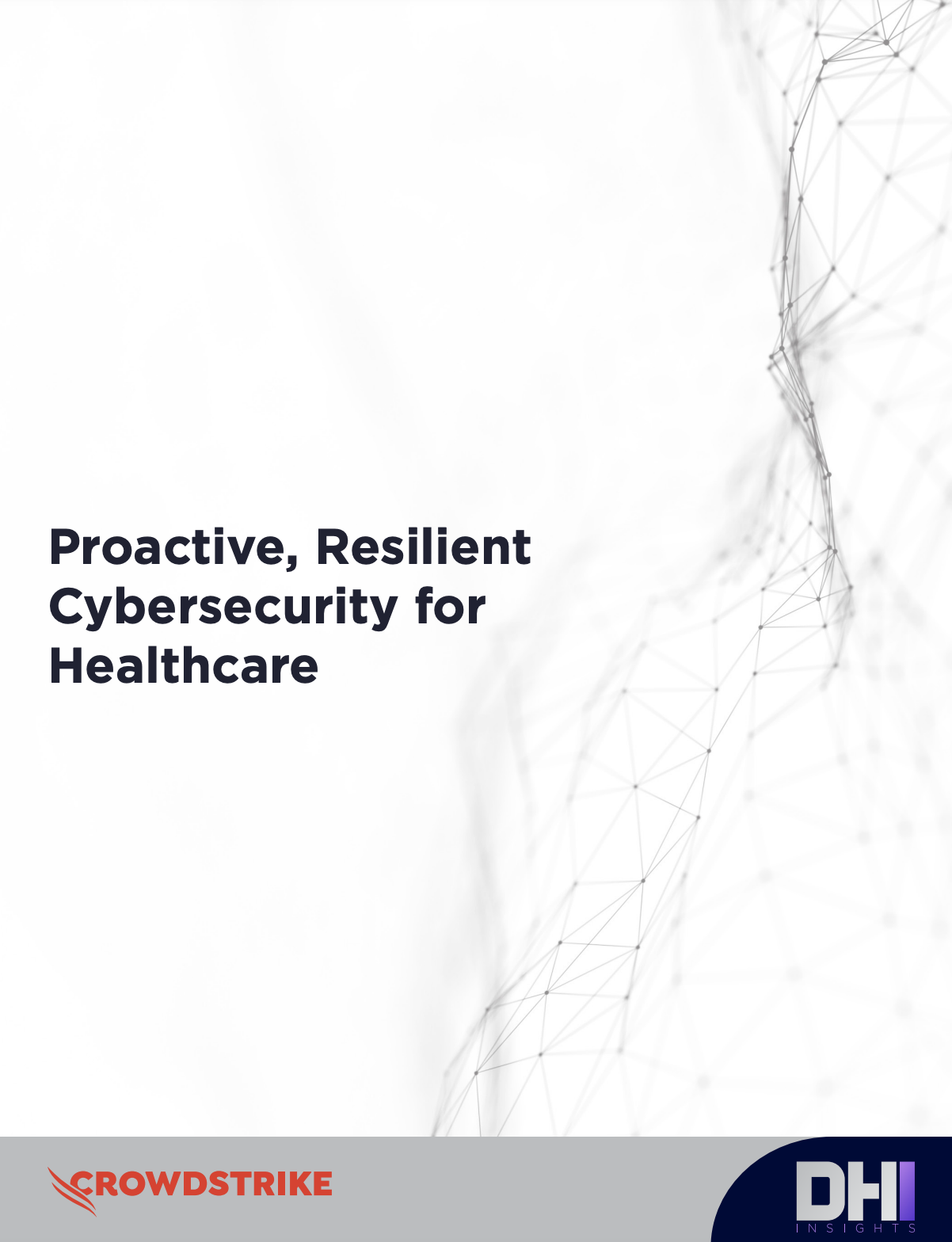 Overcome cybersecurity challenges in post-pandemic healthcare
Cyber attacks in the healthcare industry are persisting and evolving. As healthcare organizations continue on their digital transformation and modernization, attacks are becoming more advanced, using compromised identities, and breaking into vulnerable cloud environments and an ever-growing array of connected devices and workstations. Even with the best technology, staffing and training, successfully retaining a capable, always-on security team remains incredibly difficult. Security teams need to move faster than sophisticated adversaries, but they're challenged by operational deficiencies, coverage gaps, slow detection and response times, and limited budget and resources.
Read this white paper from CrowdStrike and Digital Health Insights to:
Understand the threat environment today's HCOs face, including the innovative methods and tools used to infiltrate HCO enterprise networks
Learn more about the most common adversaries targeting healthcare organizations today
How to prioritize cybersecurity learning and best practices across your teams
Learn about how to protect digital health data and PHI in the cloud as attacks grow at an alarming rate
Learn how to move to a proactive cybersecurity posture and focus on endpoint protection and advanced identity threat detection and prevention
Understand the unique security challenges that can come with mergers and acquisitions in healthcare
Discover More at our

Resource Center
For technical information on installation, policy configuration and more, please visit the CrowdStrike Tech Center.
Visit the Tech Center